Admirers of Anglo-Irish designer Eileen Gray are invited to visit her masterpiece in Roquebrune-Cap-Martin, Villa E-1027, which has been painstakingly and lovingly restored to its former glory.
It is Eileen Gray's first architectural creation, built between 1926 and 1929. It has many of the features still attributed to the 'Modern architecture' of today, including a flat roof, an L-shape layout, open plan design and floor to ceiling windows that take full advantage of the spectacular sea views from its hillside perch.
The villa is small by today's standards, but Gray thought that everyone "must be able to remain free and independent", and this meant being able to store everything in a minimum of space. So, she created elegant, functional furniture in which no detail was too small.
The architects and experts in charge of restoring Villa E-1027 and its interior – Claudia Devaux, Renaud Barrès, Burkhardt Rukschcio and Philippe Deliau – were expected to recreate a setting that resembled as closely as possible that which was imagined and accomplished by Eileen Gray in 1929.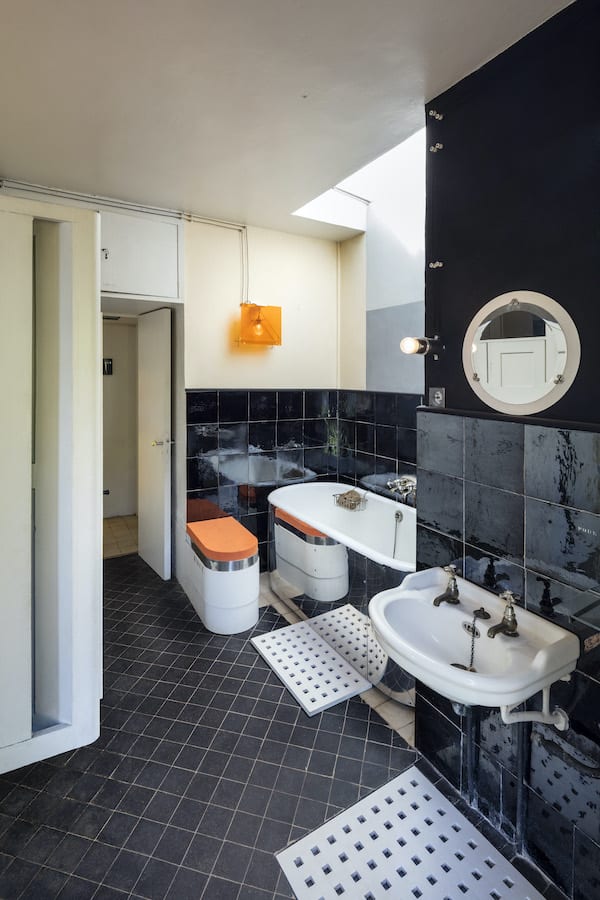 Long after Gray left the villa in 1932, fellow architect and rival Le Corbusier spent a few weeks there in 1937, 1938 and 1939. In April 1938, encouraged by Jean Badovici, he painted two murals in the villa, and returned the following year to paint another five. He wrote "I am dying to dirty the walls: ten compositions are ready, enough to daub the whole lot."
According to her biographers, Eileen Gray didn't think much of these paintings. In 1949 Badovici threatened to remove them. Several paintings that had been damaged during the war were restored by Le Corbusier himself in 1949 and again in 1963. Three of them however have disappeared. Those that remain have been restored. Although the painting in the living room has been cached to preserve the integrity of Eileen Gray's vision.
Failing to buy the property himself, he purchased adjoining lands and built the Cabanon Le Coubusier, another modern masterpiece, along with the Camping Units and the Etoile de Mer.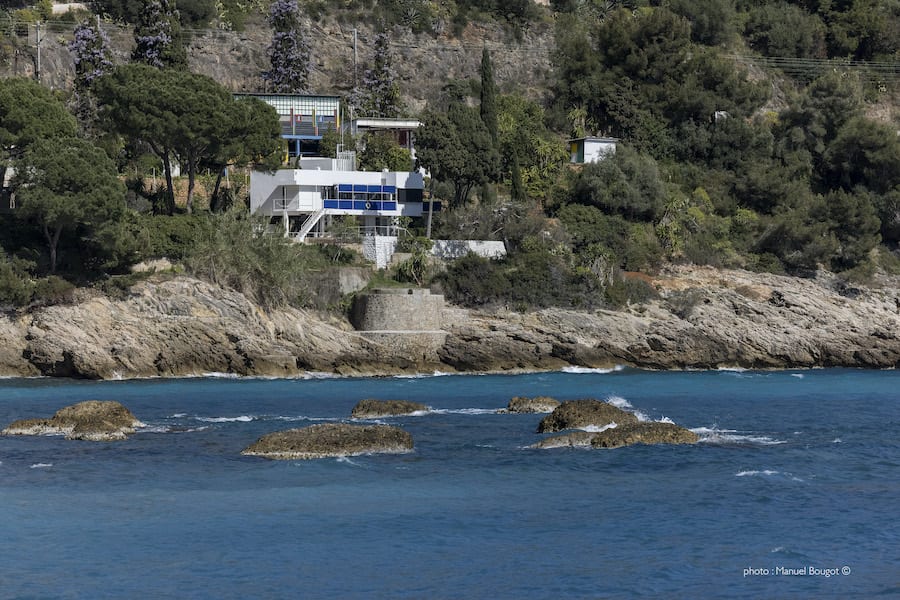 Owned by the Conservatoire du Littoral, the entire site is named Cap Modern and was opened to the public in 2015. All structures have since been gradually restored and it is the only site in the Alpes-Maritime that is inscribed on the UNESCO world heritage list, welcoming more than 10,000 visitors per year.
The restoration project has been a labour of love using funds from the Cap Moderne Association, in conjunction with the town of Roquebrune-Cap-Martin, PACA, and the Ministry of Culture of the Department of Regional Cultural Affairs.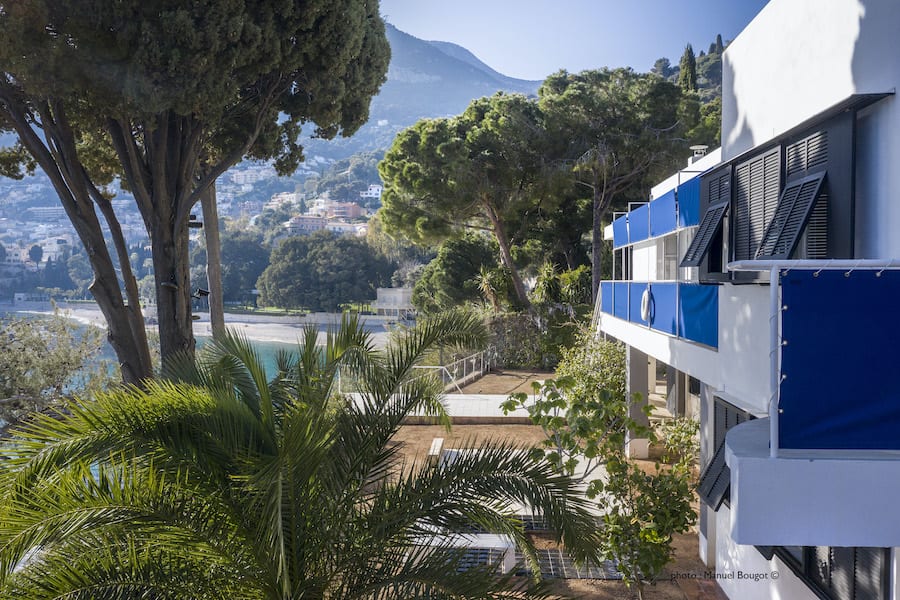 The sites are now open to the public for guided visits, which can be obtained by reservation on the website www.capmoderne.com