The National Councillors went back in time with a visit to the Museum of Prehistoric Anthropology of Monaco.
The halls Albert I and Prince Rainier III retrace the major stages of the evolution of humanity, including the first traces of installation in the cave of the Observatory of Monaco are from -400 000 years, the time of homo erectus.
The archaeological excavations, initiated by Prince Albert I, in Monaco and perpetuated by Leonce de Villeneuve in the Observatory cave (1916-1920), are currently being pursued by Elena Rossoni-Notter and her teams of researchers.
The new director of the museum, Elena Rossoni-Notter, said: "Excavations never stop. Numerous discoveries are still within our reach, thanks to new technologies, methods and scientific approaches that allow us to reconsider, with a new look, collections of ancient excavations."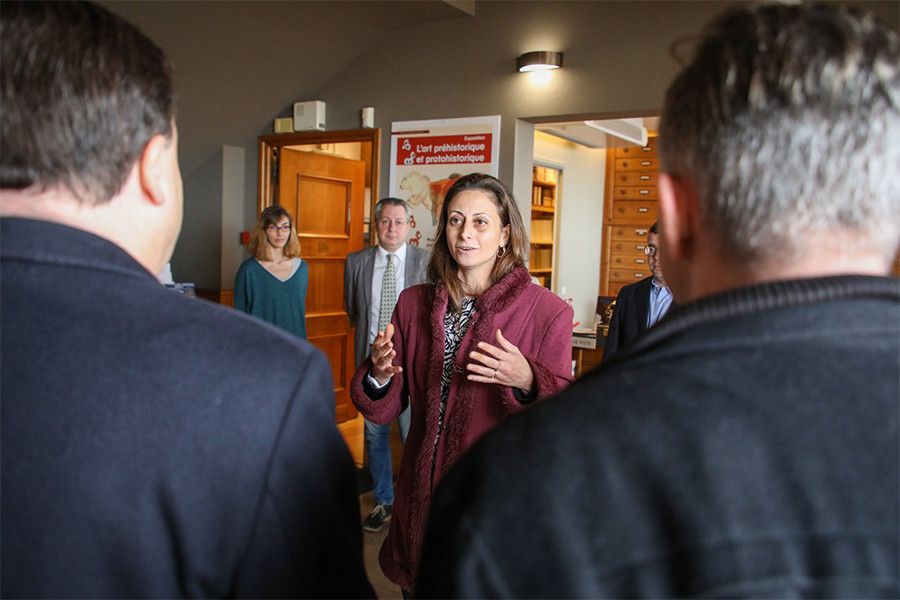 The elected officials undertook, during this visit, to further support the excellent work undertaken by the MAP. President Stéphane Valeri said: "The promotion of the Monegasque heritage is essential: not only does it cement our community around a common foundation, but it also contributes to spreading our history and culture far beyond our borders.
"The elected members of the National Council will fully support the MAP and its team, dynamic and passionate, so that their excavations and research lead to discoveries and new public exhibitions that will benefit everyone."
More information on MAP: https://map-mc.org