The 4th Annual Energy Security Forum is scheduled to take place at the Yacht Club of Monaco this May. Held in partnership with the Prince Albert II of Monaco Foundation, the Aleksander Kwasniewski Foundation 'Amicus Europae' and the Atlantic Council of the United States, the forum brings together leading global policy makers and thought leaders, key energy market players and recognised industry experts advocating for energy security and sustainability, as well as promoting innovation and inclusion.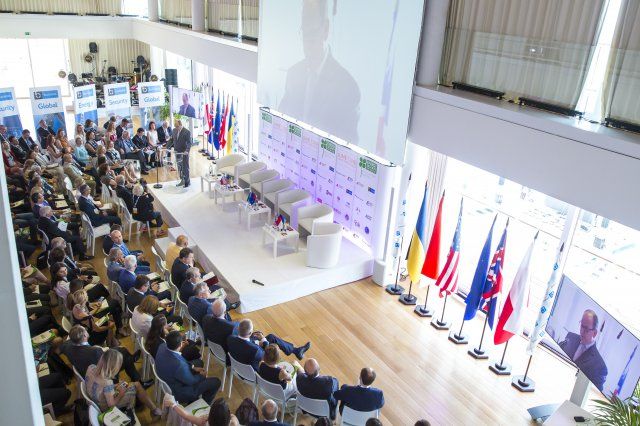 Over the course of only three years, Monaco Forum has united numerous public influencers and opinion leaders, including President of Latvia Raimonds Vējonis, President of Slovenia (2007-2012) Danilo Turk, Prime Minister of Italy (1996 – 1998, 2006 – 2008) Romano Prodi, Vice Chancellor of Germany (1998 – 2005), Joschka Fischer, Prime Minister of Belgium (1999-2008) Guy Verhofstandt, Director of the CIA's Counterterrorist Centre (1999-2002) and Ambassador at Large for Counterterrorism Joseph Cofer Black, U.S. Senator for Louisiana Mary Landrieu, U.S. State Department's Special Envoy and Coordinator for International Energy Affairs David L. Goldwyn, European Commissioner for Energy and Development (2004-2014) Andris Piebalgs and many others.
This year's forum, to be held on 31st May, will see the likes of Prime Minister of Denmark (2001 – 2009) and NATO Secretary General (2009 – 2014) Anders Fogh Rasmussen, President of Poland (1995 – 2005) Aleksander Kwasniewski, Chancellor of Austria (2007 – 2008) Alfred Gusenbauer, President of Bulgaria (1997 – 2002) Petar Stoyanov, Director of the Atlantic Council's Dinu Patriciu Eurasia Center Ambassador John E. Herbst, Founding Chairman of the Atlantic Council's Global Energy Centre Ambassador Dick Morningstar, Senior Fellow at the Institute of Statecraft and Atlantic Council's Global Energy Center Alan Riley, Senior Fellow at the Future of Diplomacy Project at Harvard Kennedy School's Belfer Centre for Science and International Affairs, Vice Chair of the National Executive Committee at the U.S. Water Partnership and Former U.S. Under Secretary of State for Global Affairs Ambassador Paula J. Dobriansky.
For more information, visit www.energysecurityforum.org