The New National Museum welcomes, until November 3, a project of Ettore Spalletti (born in Cappelle sul Tavo in the province of Pescara, Italy, in 1940) – made especially for the spaces of Villa Paloma – through a route consisting of thirty works divided into seven environments on the three floors of the building.
Spalletti's work, inspired by the landscapes of his native region, between the Adriatic Sea and the Abruzzo Mountains, comprises a limited chromatic palette of pastel shades – white, gray, pink and azure – to which gold is added.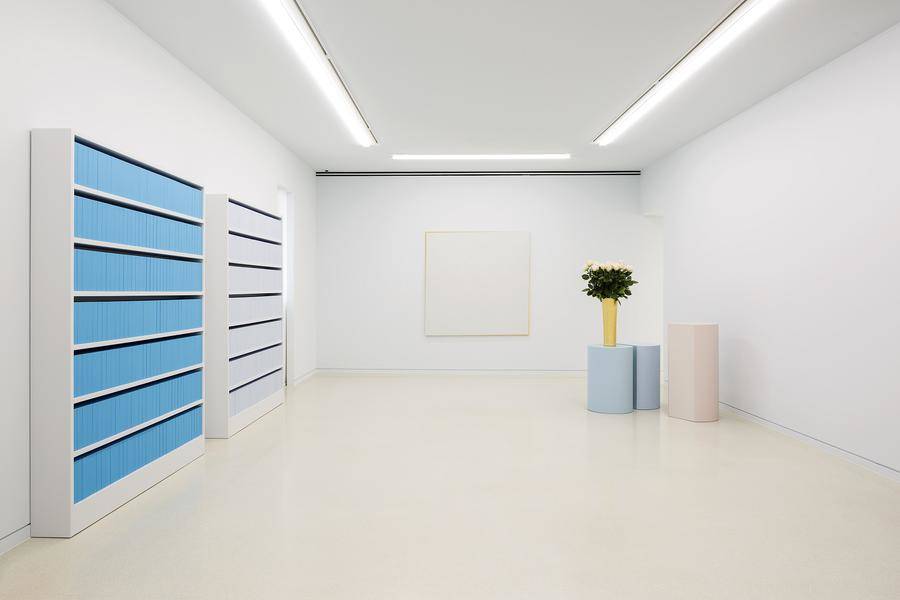 Contemplative and meditative, but also ascetic, it plunges the visitor, who becomes its central pivot, into a poetic universe where calm, silence and serenity predominate.
Ettore Spalletti participated himself in the installation of these "ambiances" in the rooms of the Museum, whose lighting has been specially modified.
Some works interact with the space, both inside and out.
A new documentary dedicated to the artist, lasting one hour and 30 minutes, projected in the video room of Villa Paloma, also allows the public to discover his daily life and his practice.
Every Tuesday between 12:30 and 2pm, and every Sunday, admission is free. Guided tours are offered to the public.