Monaco Art Week returns to the Principality this July, joining together galleries, auction houses, collectors and art lovers for the largest art show in Monaco. 
Monaco Art Week was created in 2018 as a way to bring together auction houses, galleries and institutions to promote the artistic offerings in the Principality. This year, after being forced to take a hiatus last year due to the health crisis, it is back for its third edition and is proposing a wide variety of art and artists from 13th to 18th July.
The week will give art lovers a chance to see paintings ranging from classic to modern to contemporary, as would be expected from a top-flight art show. But Art Week Monaco doesn't stop there. The event will also feature different mediums, including photography, installations, graffiti art and sculpture, making it a great all-rounder for those interested in all types of artistic expression.
One of the unique aspects of the fair is that it is not static. Pieces can be found at several locations around the Principality following a route. The first stop is the Condamine at the NM Contemporary Gallery, whose space has been transformed by the optical installations of Vincenzo Marsiglia. The Italian artist has other works on display at the Venice Architecture Biennial.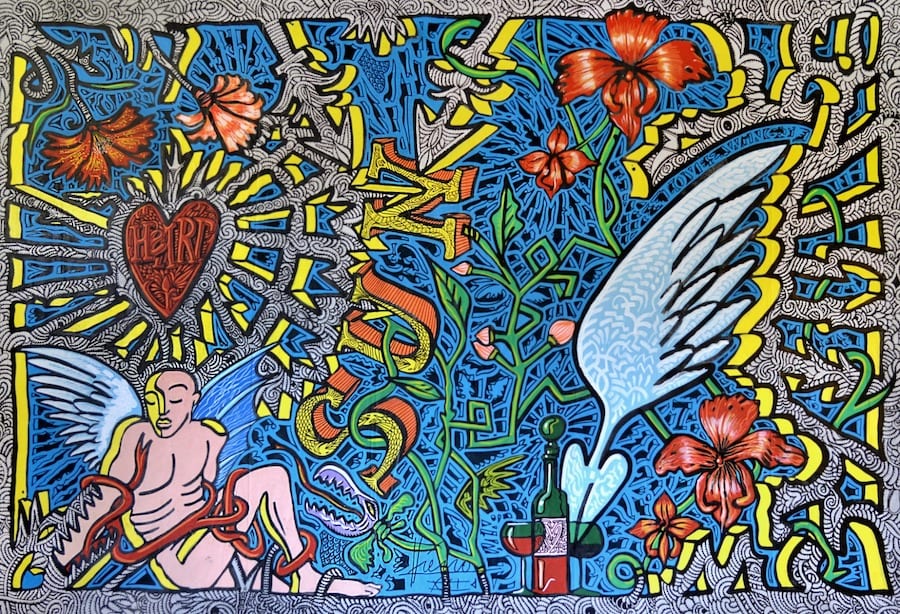 Next up in the district is Art-Box.Store, located in the basement of the Galerie l'Entrepôt, featuring three artists – Jean Antoine Hierro, ManouMarzban and Joris Brantuas, whose genres straddle performance and street art.
The final stop in the Condamine is at Daniel Boeri & Magdalena Gabriel presenting two artists whose inspiration is nature. Sonia Falcone and Pierre Bonnefille offer up works on paper for their exhibit entitled Royal Love.
In the Monte-Carlo district, visitors can head to Galerie Adriano Ribolzi, which is celebrating the 100th anniversary of Maison Ribolzi by hosting painting-sculptures by Italian artist Sergio Fermariello.
Next door at the MF Toninelli Art Moderne Gallery, where visitors are asked to book an appointment, there are works by artists such as Hans Arp and Constantin Bråncusi. Then, just steps away, guests can visit Sotheby's pop-up, the first of its kind, with a selection of modern and contemporary paintings as well as designer pieces.
Next up is Moretti Fine Art who are known for being Italian Renaissance Masters experts. They will be unveiling a piece representing the Virgin and Child done by Sienese artist Sano di Pietro (1405-1481). After this, Wannenes Art Contact auction house presents a preview of jewellery and objects that will soon be going under the gavel.
The route continues as Artcurial displays modern and contemporary sculptures as part of their Monaco Sculptures Programme in collaboration with SBM. The pieces are exhibited in the heart of the Principality and will officially be sold this month.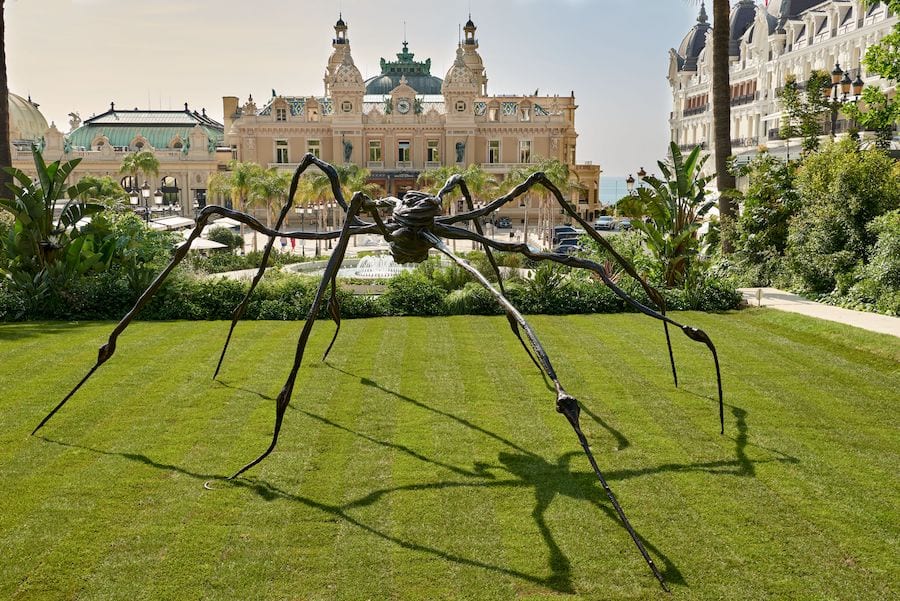 Opposite the Casino, visitors will no doubt easily spot one of Louise Bourgeois' enormous spider sculptures, marking the entry to Hauser and Wirth's enchanting new space. The gallery's inaugural event is celebrating Bourgeois' works.
Heading toward Larvotto is the Galeries Bartoux who have works by two artists who left their mark on the Principality, Jean-Michel Folon and Fernando Botero.
In the Larvotto district, the Kamil Art Gallery is presenting pieces by German painter Eric Massholder with his exhibition called Monte Verita. Just next door, the G&M Gallery is dedicating its Knife Egde exhibition to the work of Mark Evans, including his interesting work on leather.
Monaco Moder'Art Gallery is next up, showing the fantastic paintings by local son Philippe Pastor, whose work focuses on the protection of the environment, completely in sync with the place he calls home.
On the border between Larvotto and Saint Roman is Espace 22. They are hosting an exhibit of the Fight AIDS Association's philanthropic project led by Julien-Daniel Gueudet featuring photos from a book and a workshop.
Finally, an "outside the walls" event is being organised by NM Contemporary in conjunction with Mazzoleni Torino-London. This special event will be held by reservation only on 16th and 17th July in the home of a private collector in Eze-Bord-de-Mer and is entitled Le Dejeuner sur l'Herbe curated by Gaspare Luigi Marcone featuring works by Nina Carini, Andrea Francolino, Goldschmied & Chiari, David Reimondo and Fabio Roncato.

Top photo: Artcurial Tony Cragg