Prince Albert has officially opened an exhibition dedicated to how his mother Princess Grace and father Prince Rainier met and fell in love. 'Monaco, 6 May 1955. The Story of a Meeting' can be discovered at the State Rooms of the Palace of Monaco until 15th October 2019.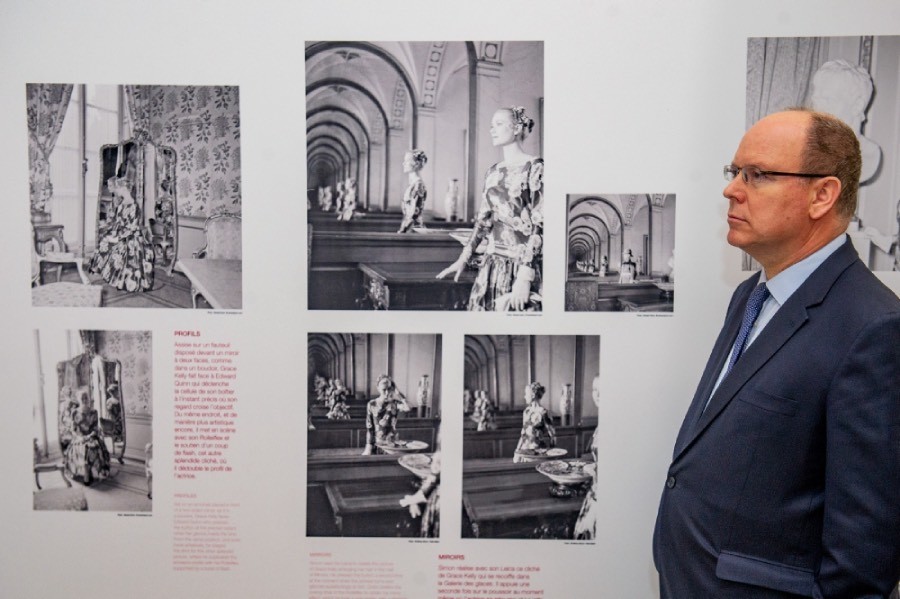 Organised by the Palace Archives and the Monaco Audiovisual Institute, this unique exhibition puts into context and offers a perspective on the first meeting between American actress Grace Kelly and Prince Rainier III of Monaco in this, the year of the 90th anniversary of Grace Kelly's birth.
Grace Kelly won an Oscar for best actress in March 1955 for her role in The Country Girl, a year after filming To Catch a Thief on the French Riviera, which included the legendary scene shot above Monaco.
Guest star of the 8th edition of the Cannes Film Festival, Grace Kelly agreed to change her schedule for a last-minute meeting with the Prince of Monaco on the afternoon of 6th May 1955.
Organised by Pierre Galante, a journalist at Paris Match, the meeting, which almost never happened, was immortalised by the magazine's photographer, Michel Simon, as well as Irish photographer Edward Quinn, who had been working in the Riviera at the time.
These photos are being exhibited together for the first time. Posed or taken on the fly, the pictures, of different formats, demonstrate the technical and artistic quality of the work of the press photographers.
Designed as a photographic journey through the State Rooms of the Palace of Monaco, the exhibition retraces the steps of Grace Kelly, in the very places where she met Prince Rainier, with the dress she wore at the time, along with personal items, letters, testimonials, newspaper clippings and films.
Less than a year after this fleeting but decisive meeting, Prince Rainier III married Grace Patricia Kelly in Monaco on 18th and 19th April 1956.
For more information, visit: https://www.palais.mc/en/museum-and-visits/the-state-apartments-1-26.html