Who are the Monegasques? How many are there? Where do they live? Monaco Life delves into the data available on one of the world's rarest nationalities. 
Living within one of the smallest states on the globe is a population so few in number that many on the outside don't even know it exists.  
Monegasque citizenship
Monegasque is the official name for the citizens of Monaco. Citizenship in the Principality is based primarily on the jus sanguinis principle – a blood right – meaning that the majority of those who can legally call themselves Monegasque have gained that citizenship through descent. Others gain citizenship through marriage or naturalisation. Interestingly, dual nationality is not recognised in Monaco, and there are very few exceptions to this rule.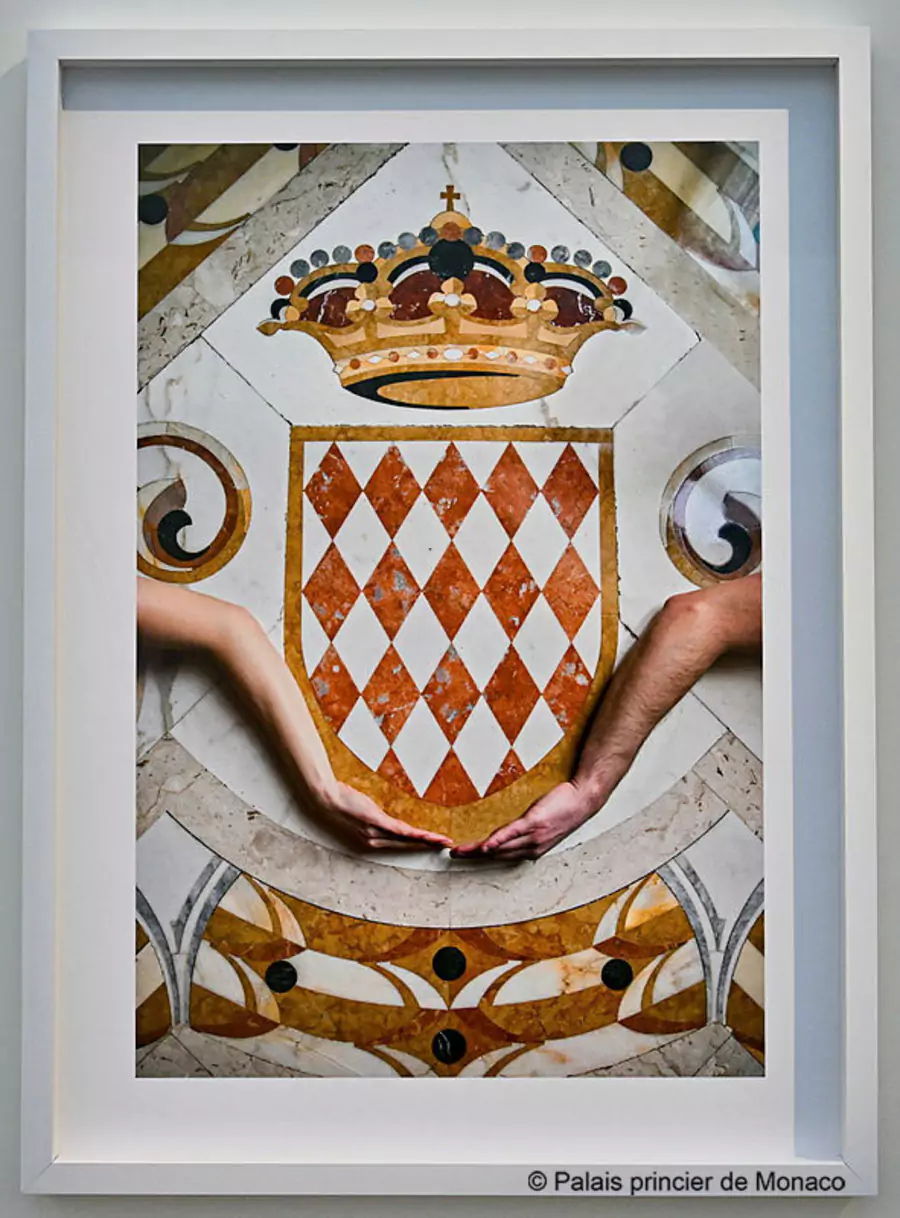 How many Monegasques are there?
So, who are the Monegasques? It's difficult to put an accurate figure on the number of Monegasque "grandes familles", but estimates stand at around 500. The most visible of these, of course, is the Monegasque Princely family: the Grimaldis. Other more well-known Monegasque families will today include the Pastors and their construction empire, and the Leclercs courtesy of big shot F1 driver Charles Leclerc. 
The most recent census of Monaco's population was back in 2016 and, at the time, Monegasques ranked as the second largest nationality living within its borders with 8,378 residents counted. First came France at 9,286.  
The Mairie de Monaco revised the global figure of Monegasques in 2022 to 9,686. Monegasque men count for 45.7% of this population, while women are at 54.3%. The median age for men is 41.4 years of age and 51.2 for women to give an overall median of 46.9.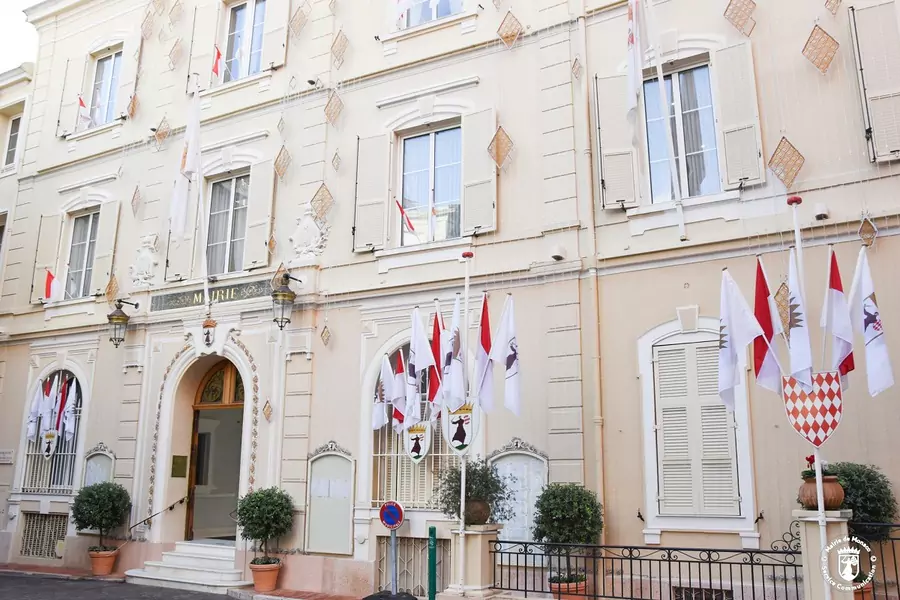 Where do they live?
The vast majority of Monegasques live in the Principality, but a handful – 4% – live in France and smaller percentages still live in Switzerland, Italy and the US. 0.5% are recorded as living elsewhere.  
Births and deaths
Nearly two thirds of Monegasques are born in Monaco, these days at the Centre Hospitalier Princesse Grace, but neighbour France is second in the list. Just over 2,500 of Monegasques were born over the border, then comes Italy with 221 recorded births. The US and the UK take third and fourth spot for births of Monegasques outside of Monaco, followed by the perhaps surprising tie of Switzerland and Morocco in fifth.  
92 new Monegasques came into the world in 2022 – 39 of them boys and 53 of them girls – and 85 departed. The average life expectancy for a Monegasque currently stands at 86.5 years of age.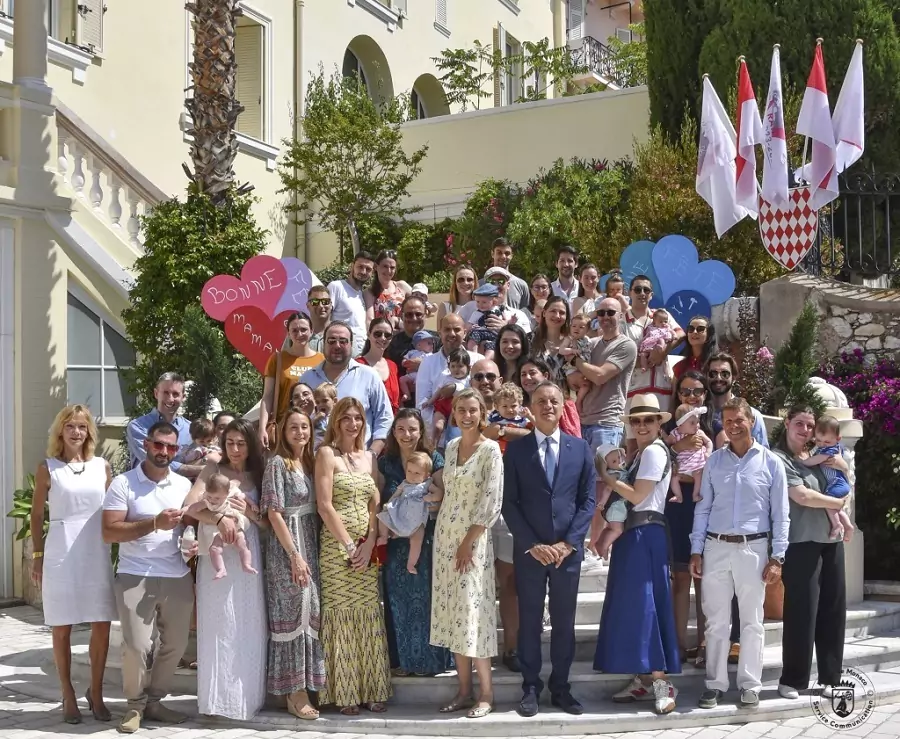 Marriage and Monegasques
There are more "single" – that confusing French language status of "célibataire", which is perhaps best described as "unmarried" – Monegasques than married; around 4,000 of them split fairly evenly between men and women. A third of the population is married, just over 1,000 are divorced, 604 are widowed and 24 count as "separated".  
In 2022, 96 marriages involving at least one Monegasque citizen were recorded by the Mairie de Monaco, which handles all matters concerning nationality. The majority of these nuptials – 51 in total –  featured a Monegasque and a French citizen, while the number of marriages between a Monegasque and a person of different nationality other than French stood at 37. Eight of the marriages were between two Monegasque citizens. Nine in 10 of these marriages took place within the Principality, while a small few occurred in France or elsewhere.  
A total of 18 divorces involving at least one Monegasque party were recorded last year.  
Monegasque traditions
There are several key dates in the calendar for Monegasques. The biggest is Monaco's National Day, which takes place on 19th November each year. Another highlight is the Principality's patron saint celebrations, the Fête de Sainte Dévote, on 27th January, which includes a religious mass that is exclusively reserved for Monegasques. Others are more informal and on a family scale, such as the recent U Cavagnëtu picnic that is uniquely for Monegasque citizens.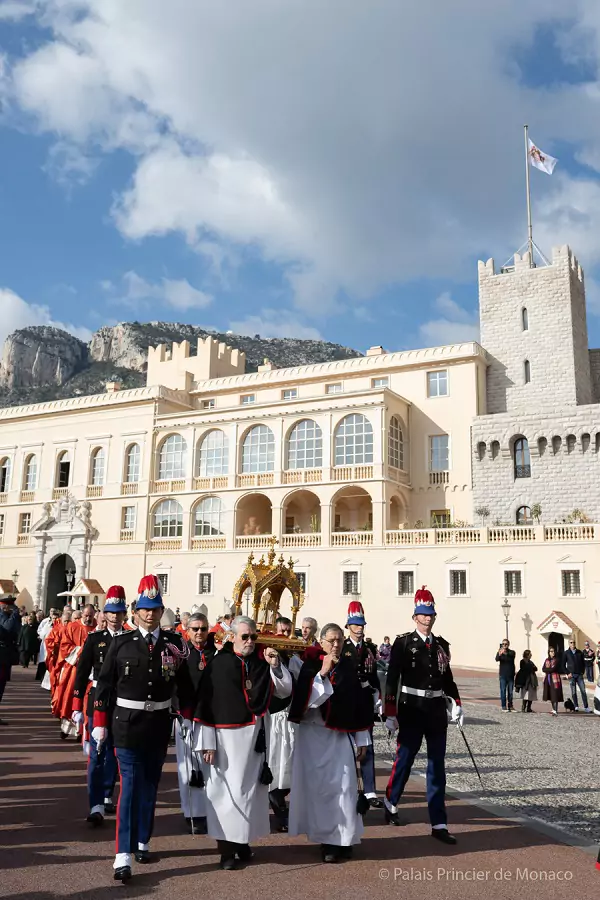 IMSEE: Monaco's dictionary of data
Each year, Monaco's statistical agency IMSEE produces a comprehensive analysis of data related to life in the Principality, featuring everything from its population to its economy, healthcare, public services and environment. Called "Monaco en Chiffres", it is fully downloadable in French here, while a breakdown of the key information is available in English here.  
Make sure you're never left out of the conversation.
Sign up for the Monaco Life newsletter, and follow us on Facebook,  Twitter,  Instagram and LinkedIn.  
Featured photo credit: Palais Princier de Monaco