'Casa ideale', a distinctive retrospective exhibition dedicated to the celebrated Italian artist, Pier Paolo Calzolari, promises an immersive journey through each stage of the artist's illustrious career.  
At an exclusive preview of the exhibition on 15th November, the door to Pier Paolo Calzolari's 'Casa ideale' was opened to Monaco Life.
The exhibition, which will welcome the public at the Villa Paloma of the Nouveau Musée National de Monaco (NMNM) from 17th November, showcases works from the late 1960s to 2014, traversing each step of the artist's career from the Arte Povera movement to more contemporary expressions, and from his native Italy to Lisbon, Portugal, where he resides today.
As Björn Dahlström, Director of the NMNM, tells Monaco Life, "'Casa ideale' is a rare opportunity to discover the world of Calzolari, an artist who has continuously evolved while leaving a significant imprint on art history."
The artist and his evolution
Calzolari was born in Bologna in 1943. Early on, he was influenced by the American style of 'germinal' painting, but quickly turned to "other, freer forms of artistic expression", such as sculpture and even performance art.   
He notably played an important role in the Arte Povera movement, a key Italian art movement of the late 1960s that used common materials to challenge traditional art practices and commercialisation in the art world. This period marked a radical shift in his approach, contributing significantly to his recognition in the contemporary art realm.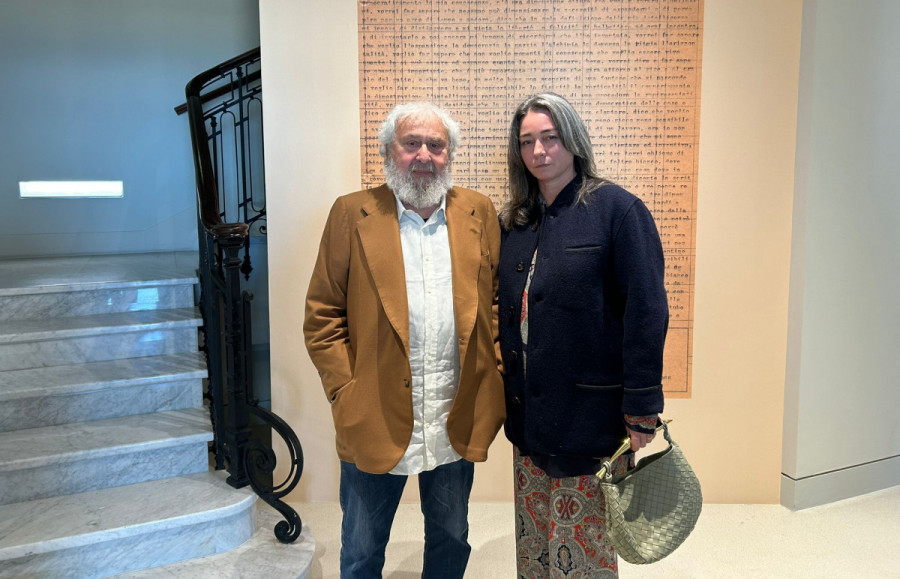 The essence of 'Casa ideale'
Villa Paloma, a transformed private residence, serves as an ideal backdrop for 'Casa ideale'; Calzolari's works, resonating with poetic and fragile materials, are thoughtfully dispersed across the property's three floors.  
Each piece, whether the reflective 'Tolomeo' (1989) or the metaphysical 'Tiara con cera e chiodi' (2006), echoes Calzolari's unique exploration of figurative and metaphysical abstraction. 
Calzolari's manifesto for an 'ideal house' contrasts sharply with conventional architectural notions. He states, "I want expansion, democracy, madness, alchemy, insanity, rhythm, horizontality."  
It is a celebration of passion and sensory intelligence, extending beyond physical space to encompass the worlds of imagination and emotion.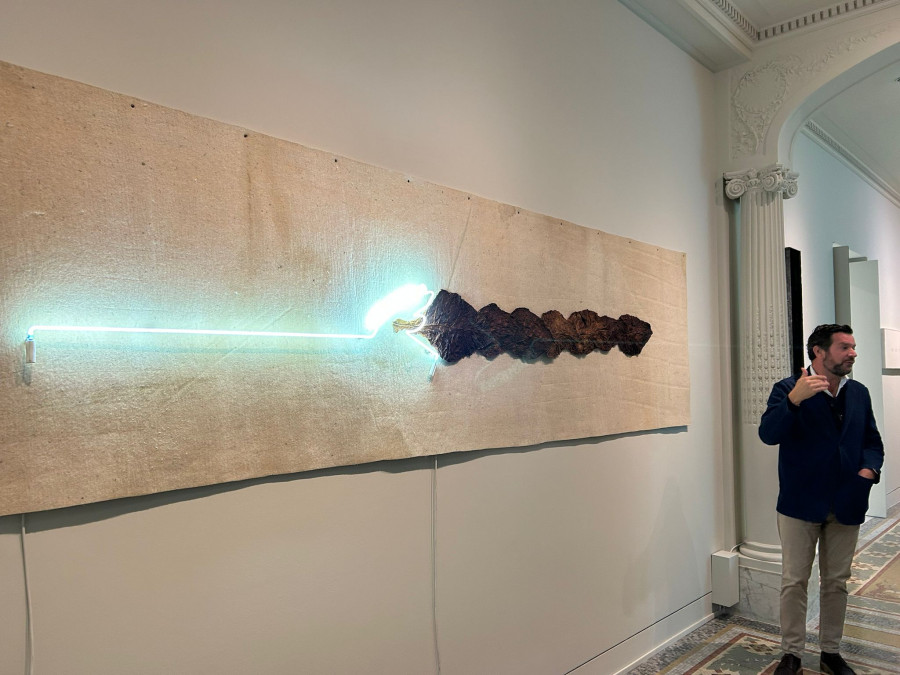 Guided tours
The NMNM will be offering guided tours of the exhibition without reservations on Thursdays at 12.30pm, Saturdays at 11am and Sundays at 3pm.  
The rates are €6 per person, in addition to the entrance ticket, with free admission for children under 13, school groups and members of associations based in the Principality.  
The museum also organises events and programmes for various groups, including those with special needs, and offers visits in sign language. Prior notice is appreciated.  
'Casa ideale' runs from 17th November 2023 to 7th April 2024. 
Click here for more information.  
Join the Monaco Life community – the largest English media in the Principality. 
Sign up for the Monaco Life newsletter, and follow us on  Facebook, Instagram  and  LinkedIn.    
All photos by Monaco Life. This article was originally published on 16th November.