Veloce Racing won their second race of the Extreme E season at the Hydro X Prix in Scotland to return to the top of the standings. 
Veloce drivers Kevin Hansen and Molly Taylor led from start to finish at the team's home X Prix, fending off attacks from NEOM McLaren, who earned just their second-ever Extreme E podium.
In the mud of Dumfriesshire, Rosberg X Racing became unstuck, and following a difficult weekend, which included a collision in Q2, the team was forced to retire in Sunday's race, which has allowed their competitors to steal a march.
Nico Rosberg's team are now third in the Championship standings, just one point above Lewis Hamilton's X44 Vida Carbon Racing, and 28 points of leaders Veloce Racing (80 points). Acciona | Sainz XE Team are second with 69 points.
"We had a tough weekend, much tougher than Saudi Arabia," said race-winner Hansen. "It was a huge effort from the team to pull through in such difficult conditions."
Lewis Hamilton's team victorious on Saturday
Like all of the race weekends, the Hydro X Prix in Scotland was a double-header, and Saturday's race was won by Hamilton's team: X44 Vida Carbon Racing. It was Fraser McConnell's first-ever victory in the discipline, and X44's first of the season, having won the second season of the Extreme E series.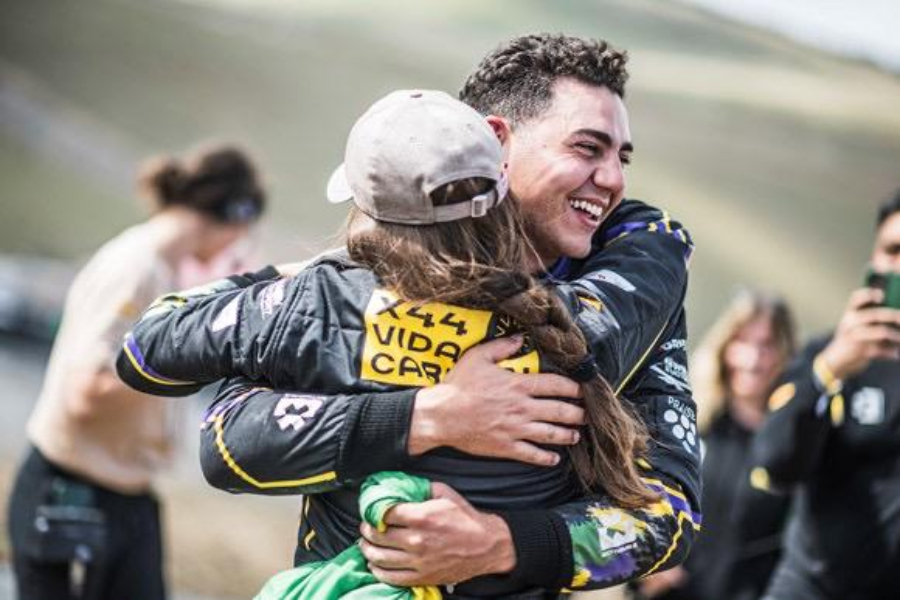 Despite crossing the line second, X44 were promoted to the top step of the podium after the Andretti team were handed a penalty.
"It's amazing to get my first win for X44. It's been something that I've been working towards not just for myself, but for the whole team," said McConnell, who took the victory alongside race partner Cristina Gutiérrez.
The grid next heads to Sardinia, Italy, for another double-header in early July.
Sign up for the Monaco Life newsletter. For the latest news, follow us on Facebook, Twitter, and Instagram.  
Photo from the Extreme E press centre