What has 700 horsepower, weighs in at 850 kilos, and is a the only one of its kind?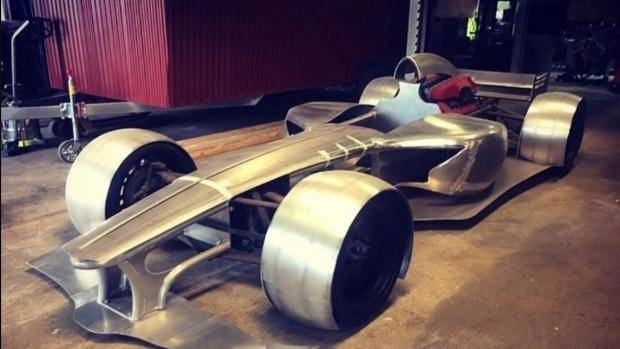 Meet the Zacaria, the world's first Formula 1 car to be approved for driving on the open road. Making its debut at Top Marques, with HSH Prince Albert II on hand, the car had almost as much buzz around it as the Prince.
Australian Zacaria "Zac" Mihailovic is the mastermind behind the car, who based the prototype on the "Batmobile", and has been working with partner Scotty Cox on making his dream a reality since 2005.
The car is lightweight, handmade in aluminium, with a massive Ferrari V12 engine. It also boasts a nearly 1:1 power to weight ratio, making it like greased lightening. The car is up for grabs to one lucky buyer, and is on display at Grimaldi Forum until 3rd June at Top Marques.