The Grand Ball of Princes and Princesses celebrates its fifth year in June, bringing the magic from days of old to life for one night only at the Hôtel de Paris and featuring artists, singers and dancers to captivate guests.
The Grand Ball of Princes and Princesses, a charity event raising funds for the Princess Grace Foundation and the Prince Albert II Foundation, will be under the artistic direction of Delia Grace Noble, opera singer and UNICEF Ambassador, who has plans for an unforgettable night filled with fantasy, fairies and famous guests.
"The fascinating and exciting fairy tales you knew in your childhood will no longer remain a fantasy," said Ms Noble. "This time, the Prince Charming or dreamy Princess you used to dream of will not just live in your imagination. A night is coming in which all of your royal, rapturous fantasies will come to life in the fairyland that is Monte Carlo."
Organisers promise that the Michelin-inspired dinner will be accompanied by a show where dancers will delight, musicians will enchant, and the visual effects will be unparalleled.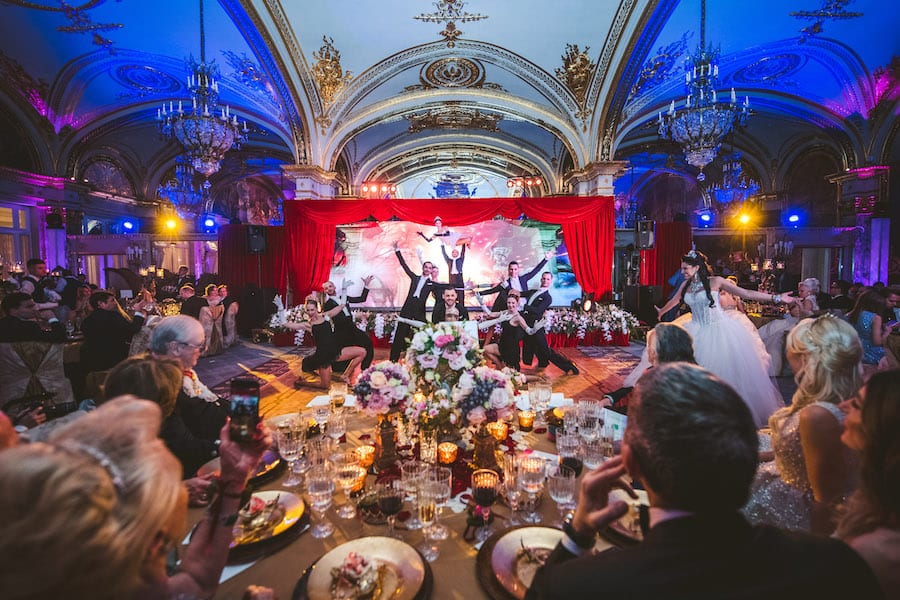 Invitees are asked to dress in sumptuous costumes: ceremonial military regalia or white tie and tails for the gentlemen and ball gowns and tiaras for the ladies are de rigueur for the event.
The night begins with a red carpet ceremony followed by a short reception and welcome cocktail. The Carabiniers of the Prince will open the ball at 8:15pm, to be followed by dinner, entertainment, dancing and finally, a trip to the Casino de Monte Carlo to end the night in style.
The royal treatment comes with a price. Tickets start at €1,200 and reach up to €8,000 for a 'Distinction Package' that includes two night's stay for two at the hotel, helicopter transfers to Nice Airport, a personalised photo session, theme appropriate hair and makeup on event day and of course an all-access pass to the event.
The Grand Ball of Princes and Princesses is being held on Thursday 17th June starting at the Salle Empire at the Hôtel de Paris.

Top photo of the Grand Ball of Princes and Princesses at the Hotel de Paris in 2020, by Alessia Bruchi