Summer fun has begun on the Port Hercule promenade as the Mairie puts on a series of events, entertainment options and conveniences for the public to come enjoy.
As part of a partnership with the Grimaldi Forum, the quayside is adorned with installation posters featuring the Alberto Giacometti retrospective. The panels show some of the extraordinary pieces which are on display at the Forum, as well as giving explanations about the works.
Additionally, there will be some fun activities for kids, such as a carousel, crazy karting and basketball areas set up to give kids and their parents something new to do on a hot day.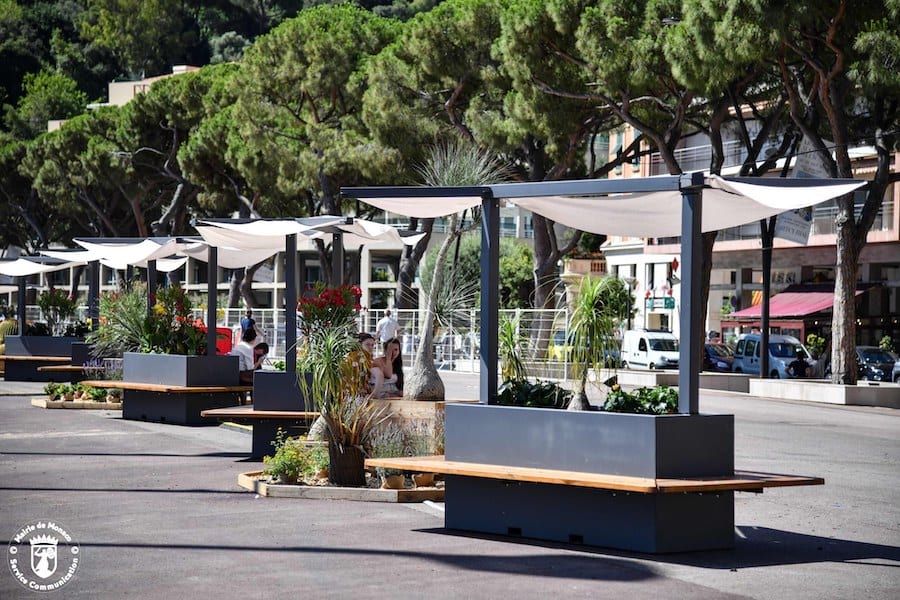 If the heat gets to be too much, visitors can take a break and sit on covered benches now lining the promenade. The benches are interspersed with plants, including succulents, to give the quay a garden-like feeling.
Finally, for those who need a bit more than just shade to cool down, the pool at the Stade Nautique Rainier III is open daily until 10th October.