TAF -The Animal Fund hosted a conference during Monaco Ocean Week and, with its partner R4.Clothing, gave an eye-opening presentation about the effects of fast fashion on the health of the planet, as well as offering an insightful talk about sustainable investment by 2PM Monaco Personal Portfolio Management.
The Animal Fund (TAF), a non-profit marine conservation organisation with a focus on protecting the ocean and its whales and dolphins, hosted events during Monaco Ocean Week including a real family affair.
Co-founding brothers of local sustainable fashion brand R4.Clothing Angelo and Tino Legrand, and their environmentally-conscious investment banker father Louis Legrand, from 2PM Monaco Personal Portfolio Management, spoke about how fast-fashion affects the planet and how investing in sustainable companies is the way forward.
Before the conference, they spoke to Monaco Life, giving insights into their own reasons why the environment and business need not be oceans apart.
Angelo Legrand, a 24-year-old with the soul of someone much older, has created a company with brother Tino that he hopes will disrupt the fast-fashion world through his sustainable brand of clothing that is taking an "A to Z" approach, including knowing where the materials they use are grown all the way through to how the end products are shipped and transported.
"We launched approximately a year ago…it feels like 10 years but it also feels like two months," said Angelo. "We've made quite a lot of progress and we are at a stage where we've launched two collections with eight different products and had really good feedback. We've launched on different platforms with different points of sale and we're getting to the point where we either keep it like that or we make it a proper business, so to speak.
"It is a sign and a hope that we are moving in the right direction, generally speaking, thanks to and in parallel with other sustainable companies. The feedback has been really good."
But the most important aspect to Angelo is that the growth of his company happens in a way that is compatible with the environment and with a sharp move away from fast fashion, which has dominated the scene for decades.
"It's one of the pitfalls so far, simply because if you think about it on a global scale, let's say 99% of the population are buying fast fashion items," he said.
At R4.Clothing, we are not doing rocket science, we're not innovating some crazy product. We're essentially doing the same thing only adding a few twists that ensures everything is sustainable on our side. That includes choosing the right fabrics, the right locations, using packaging that's not plastic, having a certain return-scheme. All of these things are small tweaks.
"I have a very simple belief. I'm not an expert in economics but I know how supply and demand works. If we can increase the number of companies that have the same sensibility with regard to fashion, slowly there is going to be an increase in demand in organic cotton and other types of packaging."
And he believes the people of his generation are poised to take advantage.
"It's going to be a long journey but it's starting now, and I think that our generation is all about making sustainability interesting, moving away from the ambiguity of it," says Angelo. "Our generation is going to make sure that there are business opportunities out of it. We're going to make money and be sustainable. It's very interesting. It's promising."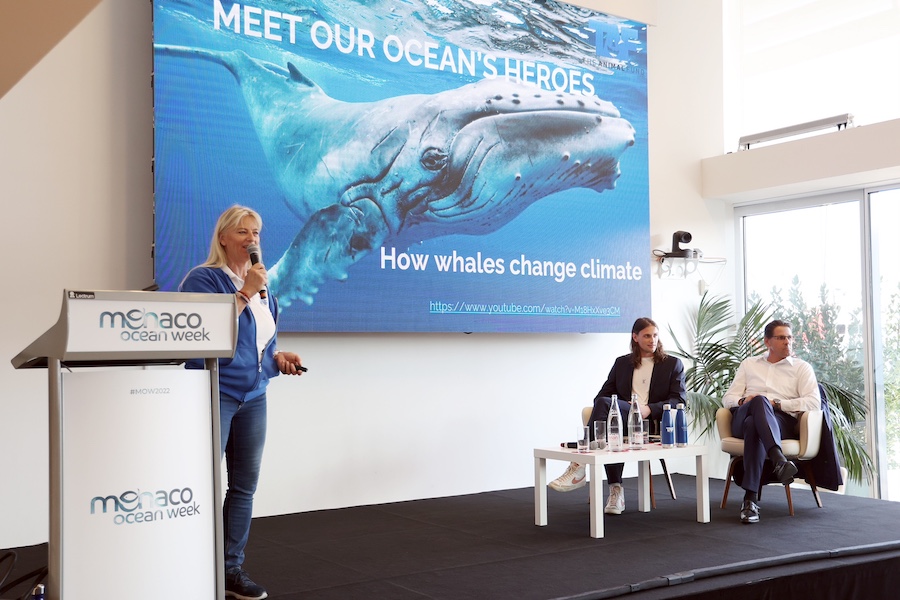 Moving onto the investment side, CEO of 2PM Monaco Louis Legrand told Monaco Life how his firm contributes from an Environmental, Social and Governance (ESG) perspective.
"The ESG concept is something that everybody knows," said Louis Legrand. "In fact, it has existed for many years. There is mounting pressure from public and private organisations to change the course of the bad things that have been done so far to the environment.
"We are applying it to our business and also in the fashion world, we have strong new regulations being put in place in Europe with the European Green Pact. After Covid, there was a big packet of billions and billions that are to be invested towards a more sustainable economy.
"We will, as fund managers, be forced to invest in ESG products, and we will have to report and disclose how much of our investments we dedicate to ESG, which is already at a good point."
Louis Legrand knows the upside to this type of investment as far as clientele is concerned, but he also made clear he is aware there are those who use the buzzwords simply to get business without actually adhering to the concept.
"Unfortunately, it has been used as a marketing tool by institutions, but you need to do something different," he says. "Proper ESG from an ethical point of view should be what it is – you should redistribute part of the revenue and have an impactful investing policy in order to redistribute the revenues you earn in a different way to support a more sustainable world. For example, we have set aside 20% of revenues generated by our ESG fund The Golden Peak Greentrack Fund for sustainable projects starting in 2023."
Photo by Monaco Life