Ferrari has unveiled its new Formula 1 car which will be driven by Charles Leclerc and Carlo Sainz for the 2021-22 racing season and which they hope is a vast improvement on last season's disappointing model.
After a ridiculously bad season in 2020-21, Ferrari has completely revamped its newest Formula 1 car with a new powertrain – last year's biggest weakness – a more aerodynamic chassis and a different layout of internal power unit components in the hope they can recapture their magic.
The new car, called the SF21, will be piloted by Team Ferrari's stars Charles Leclerc and the newly arrived Carlos Sainz Jr, who replaced Sebastian Vettel at the end of last season.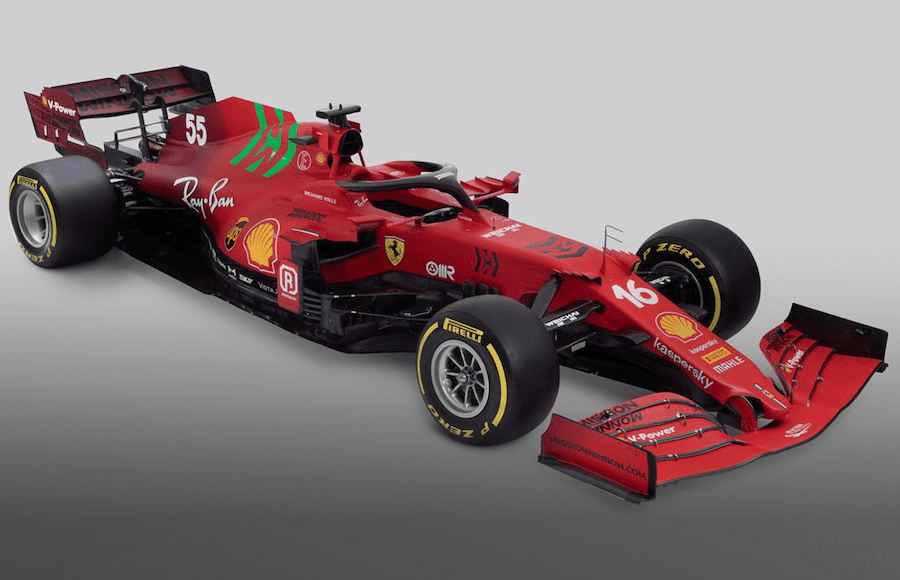 Ferrari's signature red dominates the exterior, with a bit of burgundy blending in toward the back end, in a nod to the team's early days and their 1,000th Grand Prix look to go along with the new streamlined appearance. The rear of the car dramatically curves inward, and the floor features carbon fibre work new for this season. The nose has also been significantly altered with two louvred wings and a bit of a nose job to improve airflow.
Above the driver's head are newly designed airbox inlets. Still triangular in shape, they are split down the middle with two smaller intakes on each side, indicating more cooling components above the engine. This design allows more space in the sidepods, which are decidedly trimmer.
With this new car and a new team, Ferrari may be in a better position to recapture their mojo in the upcoming Formula 1 season.