This is the last weekend to enjoy Monaco's open air ice skating rink at Port Hercule before it is transformed back into a seaside swimming pool. Saturday will also see the 2019 edition of the Monaco Skating Championship.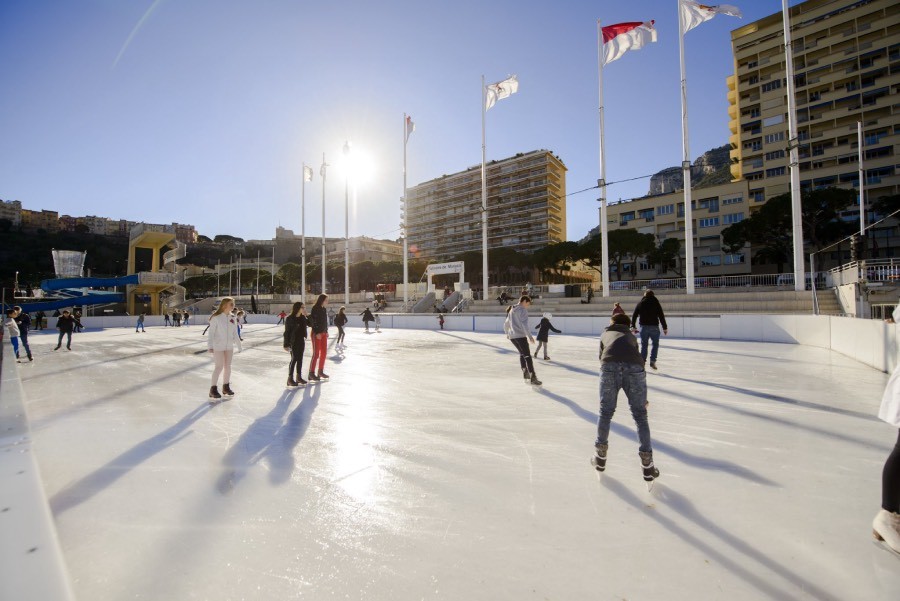 Each year Monaco City Hall's Municipal Department of Sports and Associations transforms the Rainier III Nautical Stadium into a 1,000m2 ice rink. Since its opening on 7th December 2018, thousands of people have taken to the ice.
With a backdrop of the Mediterranean sea on one side, and the Monaco city scape on the other, it is truly one of the most unique ice rinks in the world.
In addition to the main rink, there is also a smaller rink for younger children to get their bearings on the ice safely, with their parents, wearing small skates on their shoes. Access without skates is free for parents accompanying their children. Helmets are provided for children.
On Saturday 2nd March the rink will be closed for the Monaco Skating Championships. It will reopen for the final day of the season on Sunday.