This September, the first ever CC Forum Monaco will be held, bringing together a selected group of HNWIs to discuss the most pressing issues facing our planet and to find possible solutions.
To understand more about the event, we speak to Max Studennikoff, CEO and Founder of the CC Forum.
What is the CC Forum and the philosophy behind the event?
Following three successful CC Forums in London, last year's receiving a royal greeting by Queen Elizabeth, we decided to broaden the event to include Monaco.
The CC Forum is designed to bring a community of impact investors together, where they can redefine solutions for the world as we know it today. It is essentially an association of High-Net-Worth-Individuals (HNWIs) that are united in one mission: to make the world a better place. That manifests itself in a variety of topics, covering everything from climate change and renewable energies, to social inclusion, philanthropy, education and health care. It is a club of movers and shakers.
What differentiates this forum from others that are held in the Principality?
The vital thing is fighting climate change and finding solutions for that, so we are relying on the ultra HNWIs who are keen to make a change. We are very selective, so all of our delegates and speakers are hand-picked. We are bringing together 300 of the top decision makers who really want to make a change, while adhering to strict hygiene and social distancing measures of course.
You have received the backing of Prince Albert II of Monaco, how did that come about?
We approached HSH Prince Albert because he has been at the forefront of global sustainability and we got an immediate response. Not only has he granted his high patronage to the event, he will also hopefully hold a keynote. The Prince is deeply involved in the ideology of the CC Forum because he is so hugely aligned with our agenda.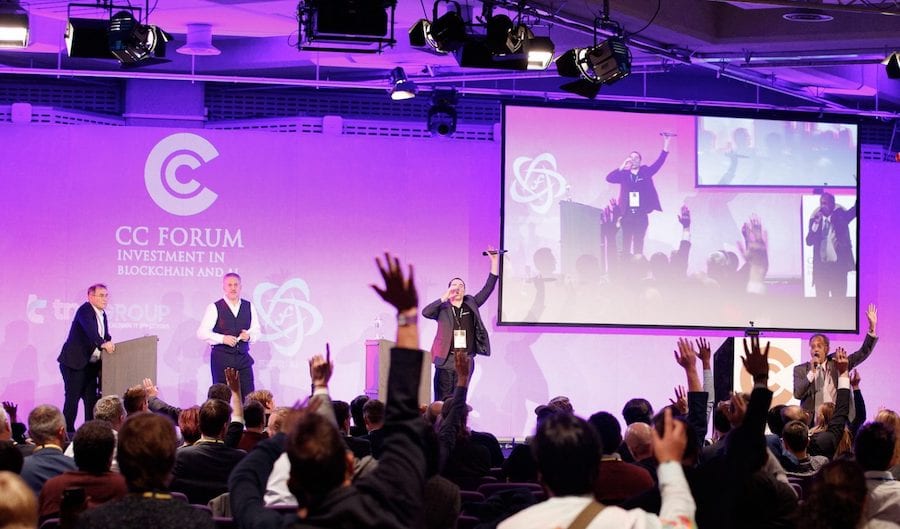 What speakers will be attending?
Most of our keynote speakers will be coming from within the European Union and all are known for their commitment to sustainability. Hopefully by September, countries like the United States and Middle East will also be able to enter the EU. So far, among those confirmed are Her Royal Highness Queen Diambi Kabatusuila of the Democratic Republic of Kongo, Environmental Campaigner and Author Stanley Johnson, H.S.H. Prince Michael of Liechtenstein, and Member of the European Parliament Eva Kaili. Once finalised, the full list of speakers will be available on our website.
Some speakers will be 'Zooming' in from across the pond, while most will be at the forum in person.
Where is the forum taking place?
The forum will be hosted at the Fairmont Hotel Monte Carlo, while the black tie gala dinner is likely to be held at Villa Rothschild.
What's on the agenda?
The three-day event will begin with an opening cocktail party on Wednesday 23rd September, followed by the main conference day on Thursday which will involve panel discussions, key notes and fireside chats on topics including 'Rethinking the global paradigm: what are the ways of averting the disaster?', 'The new agenda: how to build a more environmentally responsible corporate capitalism?', and 'What strategies should governments adopt to make global economy sustainable?'. There will also be a Shark Tank session with global investors and selected start-ups.
The final day, Friday 25th September, will be dedicated to workshops, round tables and working lunches, and it will focus on topics such as 'Amazonian rainforests: strategies and tactics of saving the lungs of the planet', and 'Healthcare: is the vaccine a panacea against pandemics?'.
So, we are covering all the issues that are pressing for humanity, and the idea is to get the right people to identify the avenues and solutions of how we can approach that. Of course, we understand that for these strategies to take place globally, a number of events like this must be held. But at least we can begin to find some solutions.

Photos: Top – Max Studennikoff, CEO and Founder of the CC Forum, courtesy CC Forum