Perched up in the hills of Èze, the inaugural edition of the Five Padel Cup brought the region together for a "celebration" of one of the fastest-growing sports in France and Monaco. 
On a temperate and sunny Spring day at the Èze Tennis Club, Italians, French and Monégasques congregate around tables of food and drink, whilst in the background, faint but discernable sounds of Padel racquets, held by players both old and young, can be heard. This is the essence of Padel, described by organiser Antonella Lanfranco as "a sport that brings people together".
Padel is one of the fastest-growing sports in France, and the interest in the event, attended by former professional football players such as Sébastien Squillaci, Gaël Givet and Gianluca Zambrotta, attests to that. "It's blowing up in France," says Squillaci who, as part of the Barbaguians, is more accustomed to a football pitch than a Padel court.
For the former France defender, it is the accessibility of the sport that is lending it its popularity. "It's a sport that you can enjoy even if you aren't at peak physical fitness. I've never even played tennis, and very quickly, I was having fun with it," he said.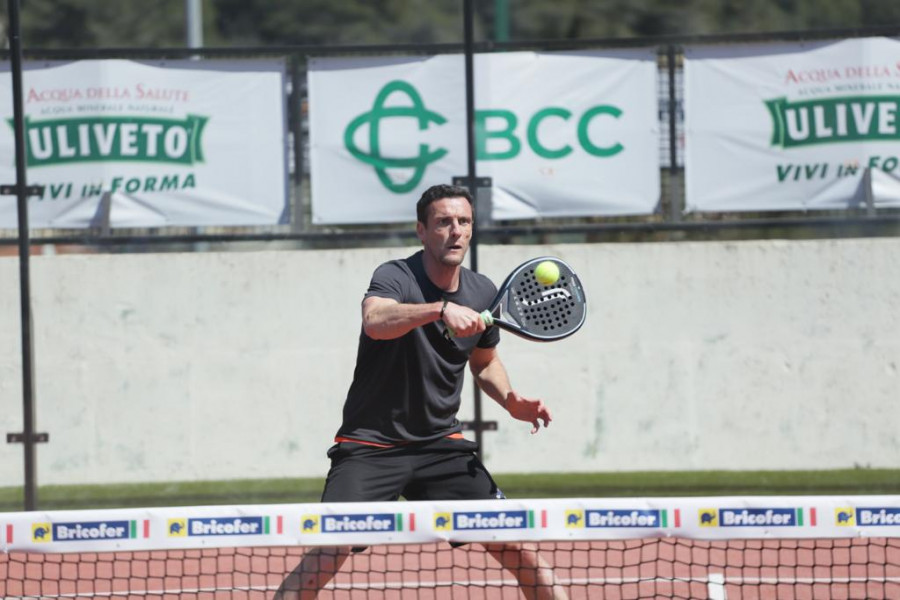 "It's a sport that brings people together"
For Lanfranco, the organiser of this inaugural Five Padel Cup, the two-day event in Èze, which concluded on Wednesday, was about "celebrating the universality of the sport".
"Padel is growing massively in Italy, but in France and in Monaco as well. We are wanting to celebrate the universality of this sport," she said.
"It is becoming very popular. Playing Padel is very easy, even if you don't play tennis. You really get a taste for it after just one match. Everyone can have fun with it. It is also a convivial sport because you play as a four, and after the match, there is an aperitif, so it's a bit of a way of living. It is accepted that not everyone can play well, and I think that is one of the key aspects of the sport," Lanfranco told Monaco Life. 
Gaël Givet wins in mixed VIP/Wheelchair tournament
The Five Padel tournament consisted of, as the name suggests, five different categories. Niccolò Coppola and Monteiro de Abreu Tiago won the Youth tournament, Federica Gottardi and Carlotta Gambaro won the Women's tournament, whilst in the tournament dedicated to manager and sports personalities, Scagnolo Sandro and Salvatore Ferri prevailed.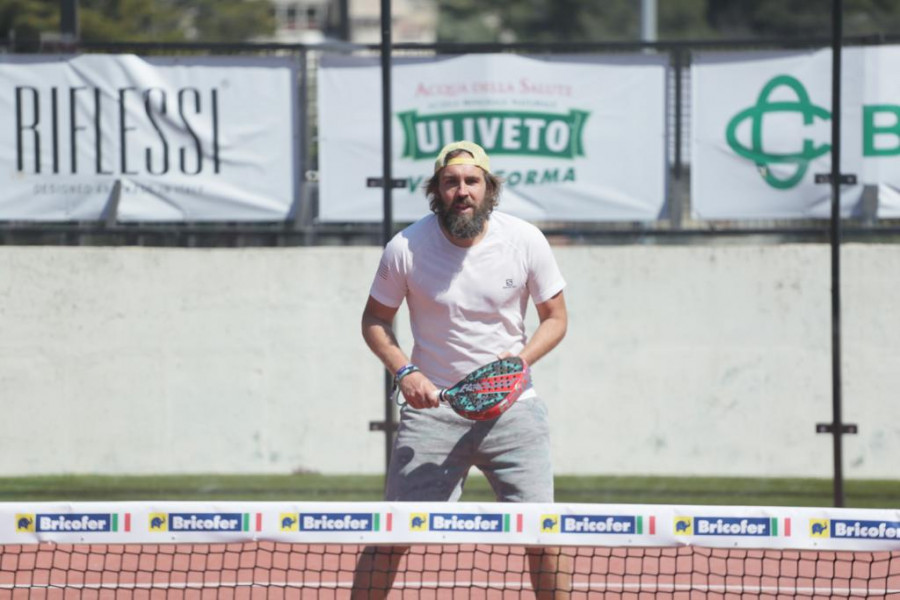 Alessandro Lupi, a former professional football player and Jimmy Ghione, a TV reporter, won the VIP match. The mixed VIP/Wheelchair tournament was won by Barbaguian Givet and Niçois Dorian Navarro.
"It's always for a good cause," Squillaci told Monaco Life, with the funds raised going towards Princess Stéphanie's Fight AIDS Monaco association. "Mission accomplished," concluded Lanfranco after two days of exciting competition in what was a celebration of a growing sport.
Sign up for the Monaco Life newsletter. For the latest news, follow us on Facebook, Twitter, and Instagram. 
Photo by Frédéric Nebinger