The New National Museum of Monaco is organising an open workshop this Saturday 11th May at Villa Paloma, as part of a presentation of the work of Michel Blazy, titled 'Shoe Collection'.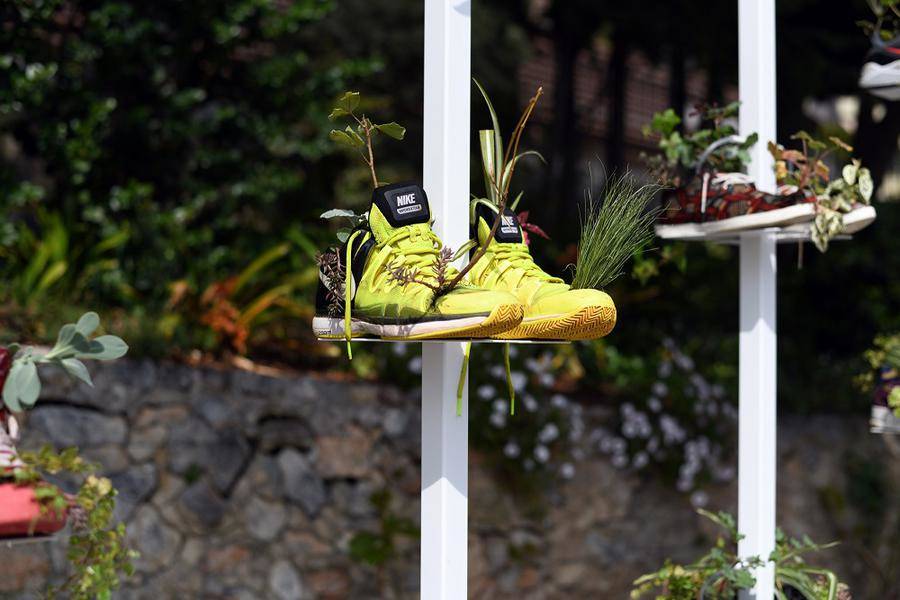 The latest exhibition follows works showcased by the artist at Villa Sauber and in the gardens of Villa Paloma titled 'Sculptcure' (2001-current), and the work 'Sans titre' (2014) – in which bark is entirely covered with gold leaf.
'Collection de Chaussures' (2015-2019) was created by Michel Blazy to celebrate the 57th Venice Biennale. It consists of a frame within which a complex device presents and feeds plants that have been planted in sneakers. If the display borrows from commercial logic, the notion of framework induces a completely different relationship to nature and our responsibilities towards it.
The workshop on Saturday will be led by Camille Barlerin, a student in graphic editorial design and who is charged with the maintenance of the 'Shoe Collection'.
Each person will contribute to a joint edition that will list the plant species present in the sneakers. A botanical and iconographic research work will lead to an editorial composition by each participant, then the whole will be connected to complete the box.
The workshop will be held from 2.30pm to 5.30pm and participation is free but subject to availability. Email: public@nmnm.mc
For more information visit: nmnm.mc