What better way to celebrate women than with art? And with that idea, luxury Swiss watchmaker HUBLOT and Marc Ferrero cultivated the art of storytelling in their respective fields. A story of timeless adventures is embodied by a truly unique timepiece.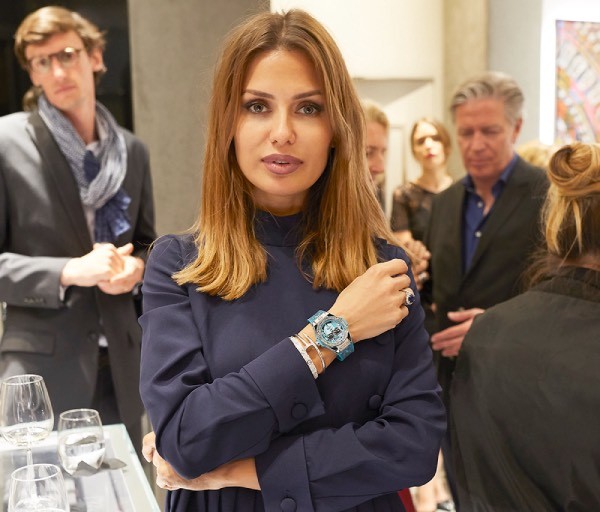 Big Bang One Click, unveiled last week at Baselworld, pays homage to the 21st century woman who distinguishes herself through the multiplicity of her roles. A wife, mother, friend, lover, business woman, femme fatale, fashion icon or night owl… She is embodied as the heroine of modern times. She is disarming and makes light of the simple or complex adventures that she comes up against.
The dial tells the story of this heroine of modern times with 'Lipstick'–an iconic work by local artist Marc Ferrero. Enigmatic behind her dark glasses, she remains majestic in the face of the unexpected and affirms her femininity, armed with her lipstick.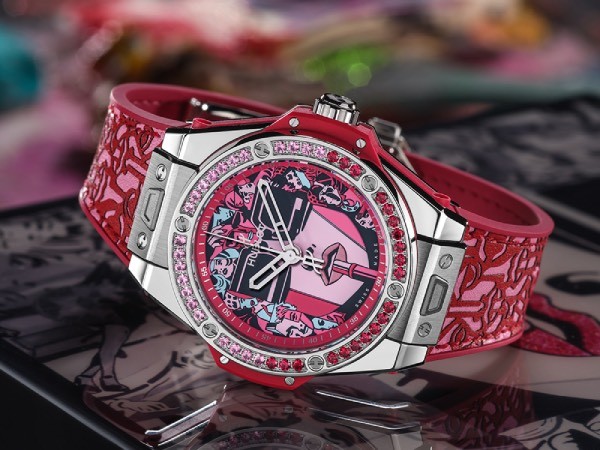 Spinels in shades of red, topazes for the turquoise version, and 42 fine stones decorate the bezel of the new 39mm case. With its 'One Click'patented fastening system, the leather strap makes way for a version in alligator and rubber, a touch of sophistication appropriate for the moment.
As a painter, Marc Ferrero is recognised for a his signature style that distinguishes him from other Provencal artists. Using unmixed primary colors, he works the canvas to explode into near-abstract images. Expansive Provencal skies, vibrant bouquets of sunflowers, or lush lavender fields.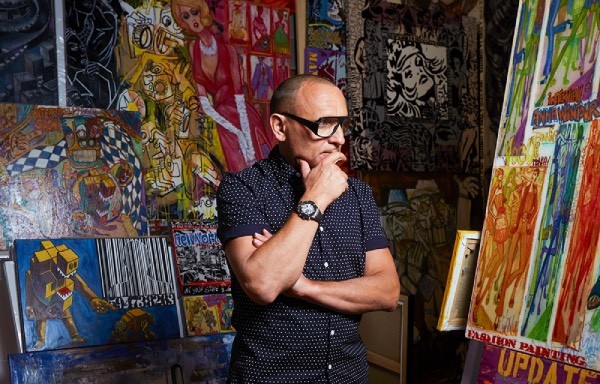 Available in red and turquoise, the special series will be available in 50 copies of each tone at Hublot Monaco.