Max Verstappen returned to winning ways in Sunday's Japanese Grand Prix, as Red Bull wrapped up the Constructors' title; Charles Leclerc finished fourth. 
One down, one to go. Red Bull secured back-to-back Constructors' Championships in Japan on Sunday, and in all likelihood, Verstappen will secure a third-consecutive Drivers' Championship in Qatar in a fortnight's time.
Verstappen's record-breaking 10-race winning streak was broken last weekend in Singapore, however, having taken pole on Saturday, he was untroubled on Sunday. Lando Norris, from third of the grid, challenged the reigning world champion at lights out, but Verstappen held the inside line through turn one and two.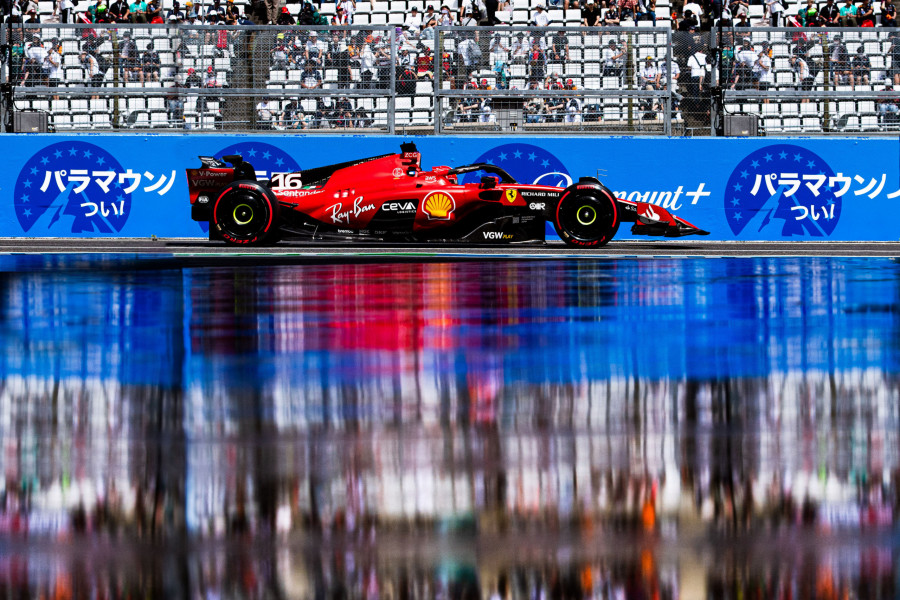 Unlike in Singapore, it was a largely uneventful race. The top three from lap one remained unchanged with Norris beating teammate Oscar Piastri to second place, but the latter eased to his first podium in Formula 1.
Leclerc had a lonely race and didn't experience much wheel-to-wheel action, although a timely and impressive overtake on George Russell, who tried and failed to pull off a one-stop race, allowed him to comfortably secure fourth place. The British driver was also overtaken by teammate Lewis Hamilton (5th) and last week's race-winner Carlos Sainz (6th) on his way to a 7th place finish.
"4th was the best result we could have achieved" – Leclerc
Having won in Singapore, Ferrari came back down to Earth in Suzuka. The Italian constructor's upgrades worked well at the Marina Bay Circuit, however, they found themselves behind McLaren in Japan. "P4 was the best result we could have achieved. For a moment, I asked myself if we could pass the McLarens, but in the end, Lando and Oscar pushed an built the gap," evaluated Leclerc post-race.
However, there was no getting near the Red Bull this weekend, and despite Sergio Perez's retirement, the team's first of the season, they wrapped up back-to-back titles. There will likely be further celebrations in Qatar in early October, perhaps even as early as Saturday's sprint race, with Verstappen only needing to avoid being outscored by his teammate by more than six points.
Make sure you're never left out of the conversation.
Sign up for the Monaco Life newsletter, and follow us on Facebook,  Twitter,  Instagram and LinkedIn.  
Photo source: Scuderia Ferrari Press Office