To celebrate the 80th edition of the iconic Monaco Grand Prix, which will take place between 25th and 28th May, the Monaco Stamp Office is releasing a set of commemorative stamps.
Brawn's 2009 win remembered 
On 7th March, three of these new stamps were issued by the Monaco Stamp Office, each one commemorating a classic car. One of those will be dedicated to the Brawn car, which won the Monaco Grand Prix in 2009.
In Brawn's one and only season as a constructor, they won the World Championship with Jenson Button, who would go on to become World Champion later that year, taking the chequered flag in Monte-Carlo. Teammate Rubens Barichello took second in an impressive Brawn one-two.
Brabham features heavily
Jack Brabham, a future three-time World Champion, won his first race at Monaco in 1959, becoming the first Australian to win a Formula 1 race. The Aussie later went on to create his own team, which he drove for. Brabham almost won his second Monaco Grand Prix in 1970, but crashed on the final lap.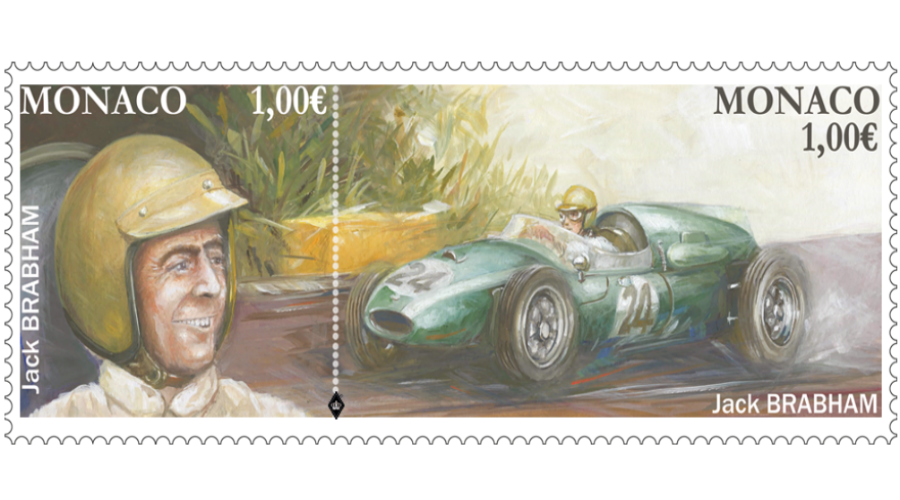 Photo by Monaco Stamp OfficeA stamp that features a picture of Brabham, as well as another stamp that features the Aussie behind the wheel of the Brabham BT 19, which he himself designed, is available as a pair.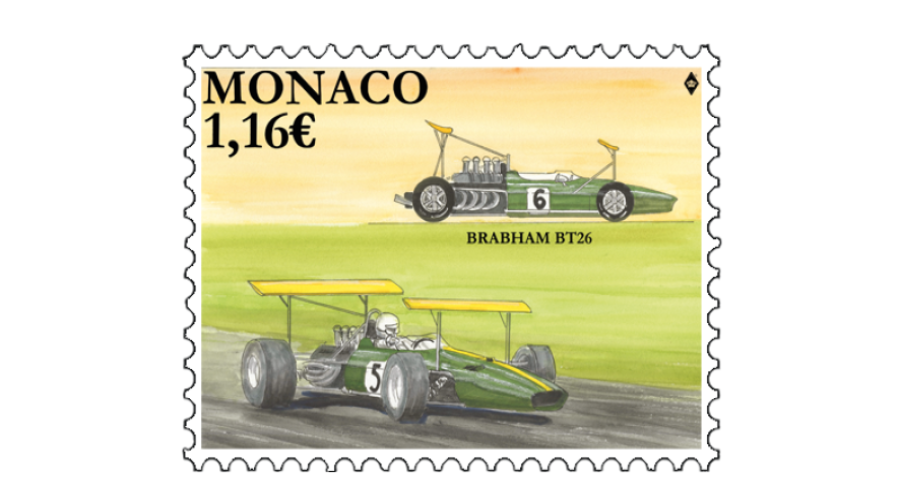 Photo by Monaco Stamp OfficeThe Brabham BT26, designed in 1968 will also be represented in the new issues, designed by Fabrice Monaci, and which are now available. It was the first single-seater to have aerofoils.
A further commemorative stamp will be available from 28th April, a month before the 80th edition of the Monaco Grand Prix, and has been designed by David Maraskin.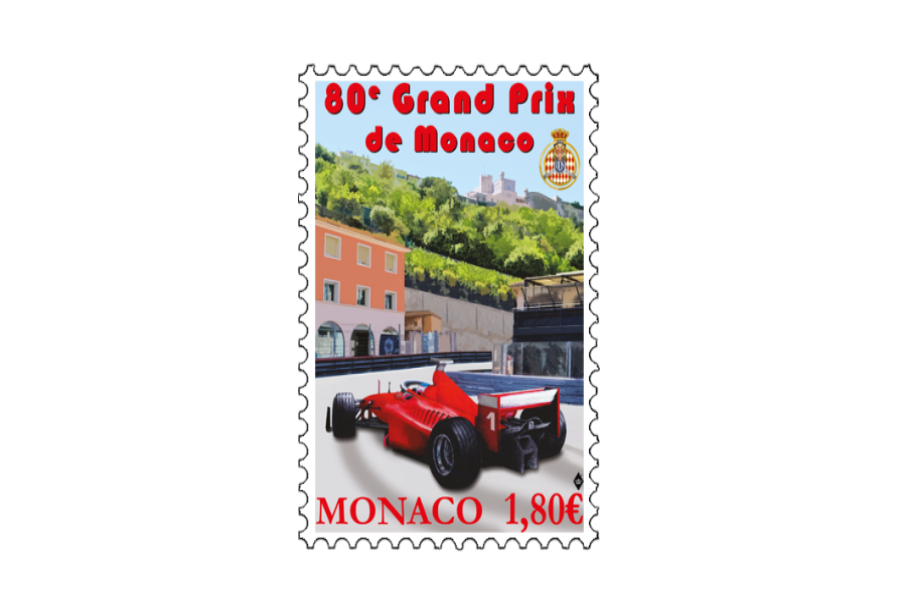 Photo by Monaco Stamp Office
Where can I buy them?
At release, there will be 40,000 of each stamp. The issues will be on sale at the Office des Timbres, the Musée des Timbres et des Monnaies, the post offices and philatelic counters of the Principality, via Monaco stamp-dealers and at the Carré d'Encre in Paris.
Sign up for the Monaco Life newsletter. For the latest news, follow us on Facebook, Twitter, and Instagram. 
Photo by Office des Timbres de Monaco