Mercedes Team Principal Toto Wolff has expressed an interest in bringing Scuderia Ferrari driver Charles Leclerc to the team, but only "in the long-term".
The German Team Principal, a Monaco resident, made the statement during a press conference ahead of Sunday's Miami Grand Prix.
However, Wolff specified that Mercedes aren't looking to bring the Monegasqueto the team any time soon. "He is on our radar, but not for the short or medium term," he said.
"Charles is a super guy and in the long-term future, is someone that we always need to have on our radar," continued Wolff.
Mercedes currently have a British duo of Lewis Hamilton and George Russell racing for the team. The former's contract expires at the end of the season, but both parties are in talks over an extension. Russell is seen as part of the long-term future of a team that is looking to rebound after a difficult few months that has seen them slip down the grid.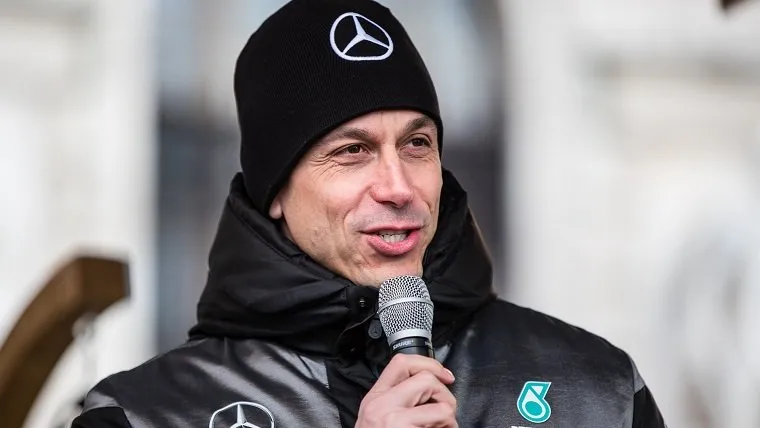 Charles Leclerc to leave Ferrari at the end of the season?
However, is there a chance that Leclerc could leave Ferrari in the short term? The Monegasque, who has a contract with the Italian manufacturer until the end of 2024, has denied any talks about a move to Mercedes.
Asked if he had engaged in talks with the rival team, Leclerc replied: "No, not yet. Not for the moment". However, there are rumours in the Italian media about a departure at the end of the current season, following comments from Red Bull's Helmut Marko. The Austrian alluded to a clause, which left unfulfilled, could allow Leclerc to leave at the end of 2023.
"It seems that Leclerc can leave in September if he doesn't have a certain number of points, and if Ferrari aren't in the top four in the constructors. It, therefore, isn't impossible to see Leclerc leave Ferrari at the end of 2023," said La Gazzetta dello Sport. 
The Italian publication adds that Hamilton would either have to retire or make the opposite move and join Ferrari if Leclerc is to join Mercedes. Should Leclerc one day decide to leave the Prancing Horse brand, he won't be short of options.
Sign up for the Monaco Life newsletter. For the latest news, follow us on Facebook, Twitter, and Instagram.  
Photo source Pixabay