The Francesca Rava Foundation, which has spent the past 20 years helping children and adolescents in Italy, Haiti and around the world, has held a spectacular fundraising gala at the Monaco Yacht Club.
The exclusive charity gala dinner and dance evening took place on Wednesday 20th September, organised by the Foundation under the patronage of the Italian Embassy.
It was attended by more than 350 friends and members of the Monegasque, French, Italian and international communities and young volunteers, many of whom were high school students from Monaco who also enthusiastically participated in the Francesca Rava Foundation volunteer camps in Italy and in NPH Homes in Latin America.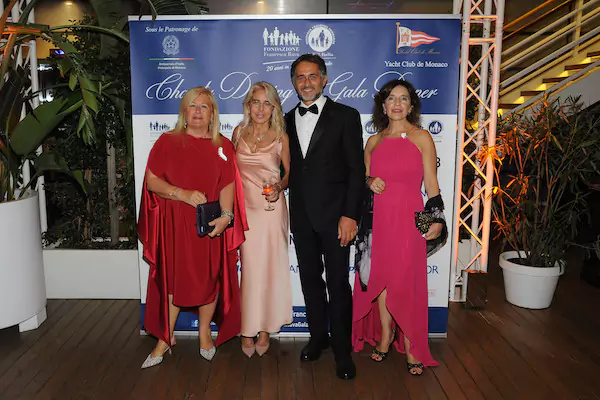 Who is the Francesca Rava Foundation?
The Francesca Rava Foundation N.P.H. Italia is an independent, non-political, charitable non-profit foundation whose mission is to help children in serious need, in Italy and worldwide, through children sponsorship, fundraising projects, volunteers and educational programs.
In Italy, the Foundation represents N.P.H. (Nuestros Pequenos Hermanos – Our little brothers and sisters) a charitable organisation for orphaned and abandoned children in Latin America.
Over more than 60 years, around 25,000 orphaned and abandoned children have been saved, nourished, raised with love and educated in the N.P.H. orphanages in Mexico, Haiti, Guatemala, Honduras, Nicaragua, El Salvador, Dominican Republic, Peru and Bolivia.
The Francesca Rava Foundation was founded in 2000 in the name of Francesca, the late sister of lawyer Mariavittoria, who met N.P.H. and decided to dedicate her life to helping children. The Francesca Rava Foundation Headquarters is based in Milan, Italy.
An exquisite fundraising gala
Guests at Wednesday's gala were treated to the excellence of Italy on every level. They were greeted at sunset with a welcome aperitif on the observation deck of the Yacht Club de Monaco, made even more magical by an Armani Casa design, with a tasting of limited edition Champagnes from Nero Lifestyle.
The aperitif was accompanied by music by the renowned pianist Alessandro Martire.
The ballroom dinner was a highlight of the evening, prepared by three-Michelin starred Chef Massimiliano Alajmo, the youngest chef in the world to obtain this prestigious recognition at only 28-years-old.
The dinner was accompanied by a fine selection of wines from Masciarelli Tenute Agricole, after which Pâtisserie Riviera enchanted guests with a fairytale cake, offered to celebrate the arrival of the Francesca Rava Foundation in Monaco.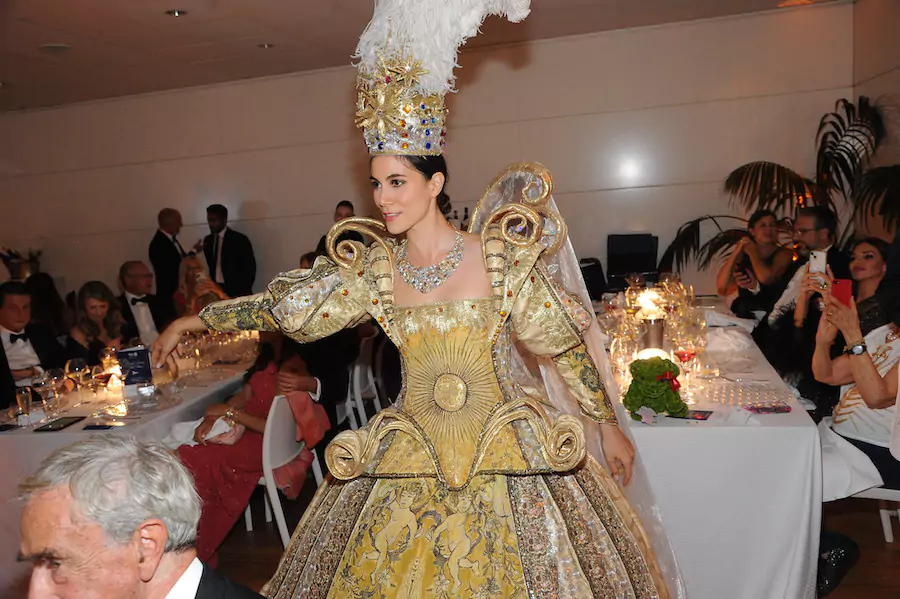 Time to party
Guests were treated to a live dance performance by Alessandro Ristori and the Portofinos, whose irresistible rock from the 50s and 60s and professional dancers livened up the evening and got everyone dancing.
The Hellenic Community of Monaco also joined the fun with President Sophia Vaharis Tsouvelekakis, who offered special Greek cocktails based on ouzo and tsipouro at the open bar.
Fund raising for a good cause
The live auction, organised by Casa d'Aste Artcurial, featured a selection of design objects, works of art and unique and exclusive experiences, including a fabulous dinner at the Quadri di Venezia and tickets to Il Ballo del Doge in Venice. A silent auction organised by Givergy offered prizes from some of the greatest sporting champions, including Nadal, Musetti, Totti and Verratti, as well major Italian fashion houses.
"The Francesca Rava Foundation was involved in the organisation of this evening with determination and love, not only to provide concrete help to many children in serious difficulty in Haiti, in Italy and around the world, but also to transmit the values linked to social and environmental sustainability, which inspire all of our projects," said Foundation President Mariavittoria Rava. "To bring lasting and concrete change to the lives of those who need it most, it is not enough to do good, it must be done in the best possible way: this is the philosophy of the Francesca Rava Foundation, because even good requires excellence."
Make sure you're never left out of the conversation. Sign up for the Monaco Life newsletter, and follow us on Facebook,  Twitter,  Instagram and LinkedIn.  
Photos credit: l'Agence SGP