After a strong six days attended by an estimated 50,000 visitors, Cannes Yachting Festival is already preparing for 2024, and there will be one big change to the programme. 
The Cannes Yachting Festival, which was held in the glamourous French Riviera city from 12th to 17th September, attracted 600 international exhibitors and more than 50,000 visitors at an early estimate.  
The initial feedback on the event, from companies such as global superyacht and luxury boat brokerage firm Northrop & Johnson, is also positive.  
"Northrop & Johnson had 13 yachts for sale in Cannes this year and there was interest in all of them from qualified buyers," said Patrick Coote, Northrop & Johnson's European Managing Director, citing the high levels of interest and plenty of bona fide purchasers experienced during the show. "We expect to receive a good number of offers in the coming days and are confident of converting these to sales over the course of Q4 2023. The show just keeps going from strength to strength."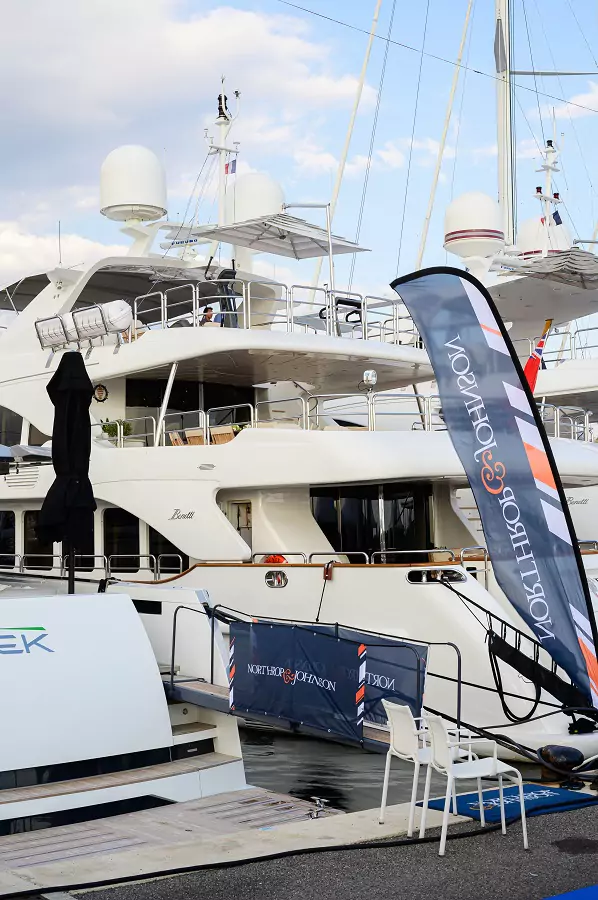 PLANS FOR 2024
Although the festival is performing well with international stakeholders, 2024 will see some rather serious shake-ups to its format, notably in the layout and organisation of the event.  
Cannes is preparing for a massive €56.2 million renovation of the famous Vieux Port, or Old Port, which will see the creation of a new car park and landscaped garden in the Laubeuf sector and a considerable extension of the Albert Edouard dock amongst other developments, and this is going to impact next year's Cannes Yachting Festival. 
The works will start at the end of this year, with a provisional completion date set for the beginning of 2027. 
"The configuration of the 2024 show will therefore see the transfer of the reception areas from the Old Port, which have become unavailable, to the Port Canto, and will enable us to retain all the exhibitors and ships present this year," says Sylvie Ernoult, the show's manager. "To sum up, the 2024 show will extend even further into Port Canto, which will host two segments from the Old Port: the first dedicated to mega yachts, with 1,500m² of stand space on land and 500m² of space in front of the boats to welcome shipyards and engine manufacturers, and, afloat, some 15 units from 30 to 50 metres; the second will bring together around 100 units from eight metres upwards to over 380 linear metres, with 1,300m² of stand space on land and 400m² of space in front of the boats." 
A new walkway will create a loop around Port Canto, so visitors can get from one quay to the other easily. Port Canto will also still be home to the Espace Voile and the Yacht Brokerage area for companies like Northrop & Johnson.  
Make sure you're never left out of the conversation.
Sign up for the Monaco Life newsletter, and follow us on Facebook, Twitter, Instagram and LinkedIn.   
Photo courtesy of Relevance