As part of Monaco Life's coverage celebrating Monaco Art Week, we talk to local artist Gabriella Vogogna.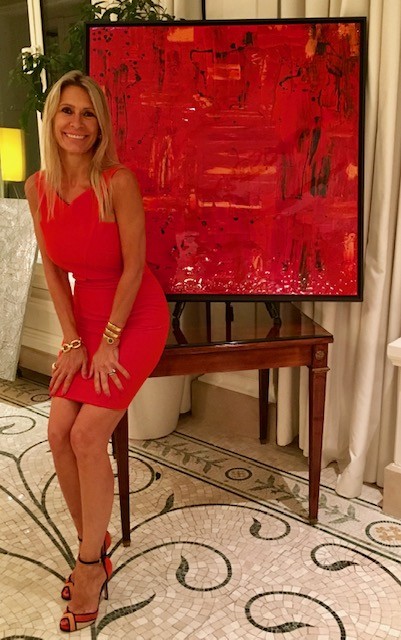 Vivacious and full of positive energy, Monaco resident Gabriella Vogogna built her career in the antique jewellery business. However, after starting a company in Monaco representing and selling other artists' work, Vogogna discovered that she is indeed a painter herself. When the weather is good, she prefers to paint outside near her swimming pool, overlooking the sea.
Vogogna, an Argentine of Italian origin, has a passion for beauty and creativity. A gemmologist by trade, she has had success in the industry. But in this time of her life, she says, her passion for paint is growing.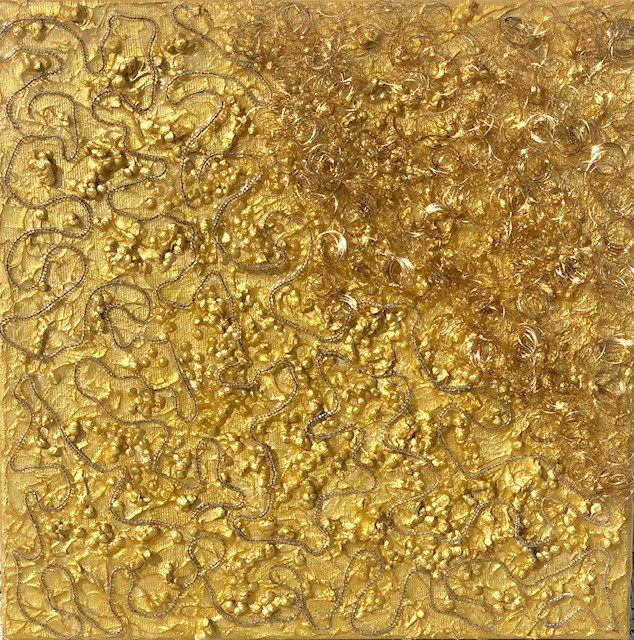 "My passion is jewellery," reveals Vogogna. "But this is more creative because I work with my hands. With jewellery, I work with my eyes."
And work with her hands, she does. Canvasses of her finished work, both large and small, decorate the walls of her home. While she prefers to paint in the sun, during bad weather her studio is a former guest room. She shows a painting that reminisces of a butterfly, and describes how she uses her mediums, different for every piece of art.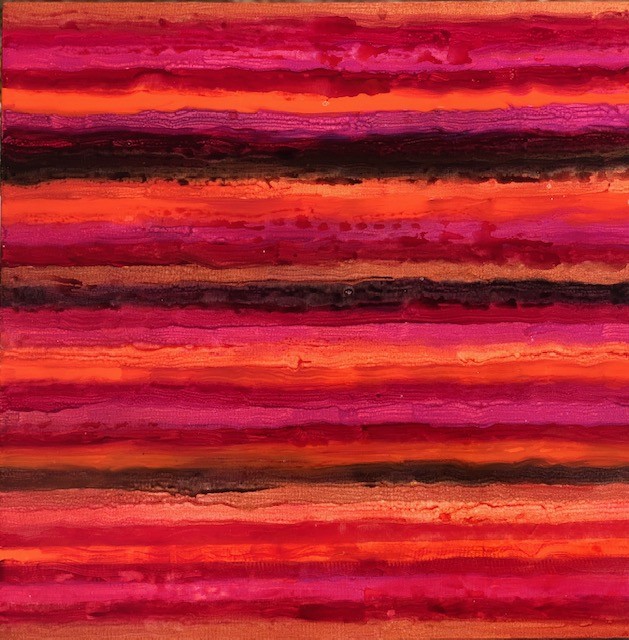 From glassy and smooth, to strong colour and rough textures, her paintings are mixed mediums, in a variety of styles. The work is delighting, and sometimes surprising. She describes how watching one of the artists she represents work with paint inspired her. She soon began to paint on her own, and describes herself as being self-taught.
She discovered her natural talent for painting and soon found that others enjoyed her work as much as she enjoyed creating it. Admiration from close friends who saw her art in her home confirmed her talent. She began to display a painting or two of her own work at galleries or events where her clients would be showing. Now, her work has a residency at Thermes de Marin, and she frequently changes the works on display.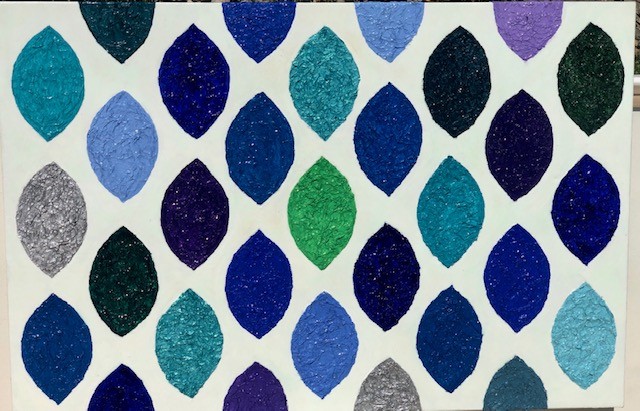 Her pieces are meant to be noticed from every angle. "The painting continues on the border," she says. "You don't need a frame."
Her art, while pleasing to the eye and ideal for home decoration, is full of surprises. Vogogna makes the room dark to show a unique quality of two of her paintings.
"I use a special mix of paints. At night, it looks like a completely different painting. You come into the room at night, and the painting is still light. It makes it special. I love to do things differently."
It's true that the pieces have a completely different look in the dark, as a blue-green luminescence shines, almost like something otherworldly.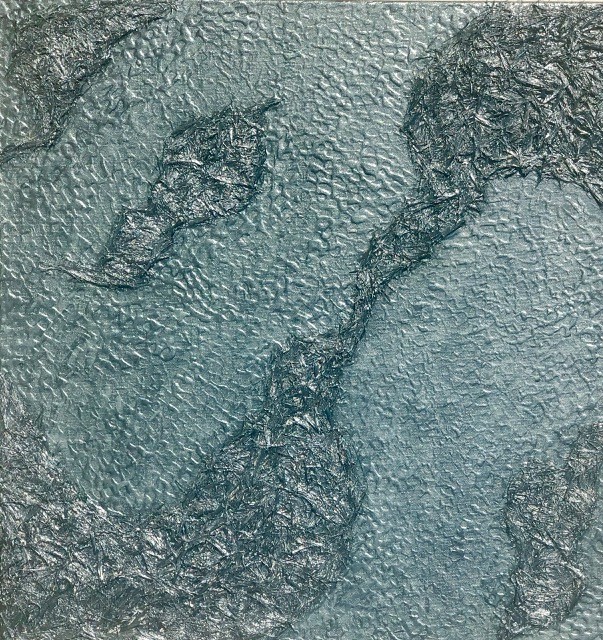 Playful and colourful, moody or bright, each work is unique and holds its own. Vogogna's collection is evidence of the artist's love for the creative process. Her attention to detail in each piece, and her work with a variety of mediums, is a delight to the viewer. Her joy of the art-making process and understanding of colour and texture is clear. Monaco has a lot to look forward to, watching this new artist's career blossom.