The Monte-Carlo Rolex Masters might be over for another year, but with spring in full swing, now's the time to get outside and pick up the tennis racket yourself at a court in or around the Principality of Monaco.  
Tennis is one of those wonderful games that can be enjoyed by people at any skill level. The kit is not extensive, nor expensive, and it only takes a few lessons to really get into the swing of things.  
Here's a list of top places in and around Monaco where you can play out your own tennis Grand Slam dreams… 
Starting with the most obvious: the Monte-Carlo Country Club, the home of the Rolex Masters tournament! The facilities of the club feature 21 world-class clay courts overlooking the Mediterranean as well as two hard courts and two squash courts for those who prefer something a bit different. The club has more than just tennis too. Visitors can partake in everything from yoga to golf, snooker, swimming, bridge and even go to the state-of-the-art gym.
View this post on Instagram
The rub here is that it's a members-only club, so to gain access, players need to come as a guest or pay a rather hefty fee. But for those who have friends in high places – or are happy to foot the tab – this is an incredible spot to play.  
Located in Cap d'Ail, the Tennis Club de Monaco is 260 members strong, with at least 95 players being children, making it a great place to start out in the sport.  
There are four outdoor clay courts and one mini-tennis court, all lit. Yearly membership for adults runs at €363 per annum, and several other options – couples, student and elderly memberships – are also available. Non-members can reserve spaces for €40 per hour. The club is open from Monday to Friday from 8am to 8.30pm, and weekends from 8am to 7.30pm.  
Founded in 1899, the Tennis Club de Beaulieu has seen a fair few balls being volleyed in its time. The club is made up of eight clay courts; six with lights for night play. Additionally, there is a restaurant, changing rooms, games room, bar and training studio, while spectators can enjoy a shaded terrace that offers views of all the courts.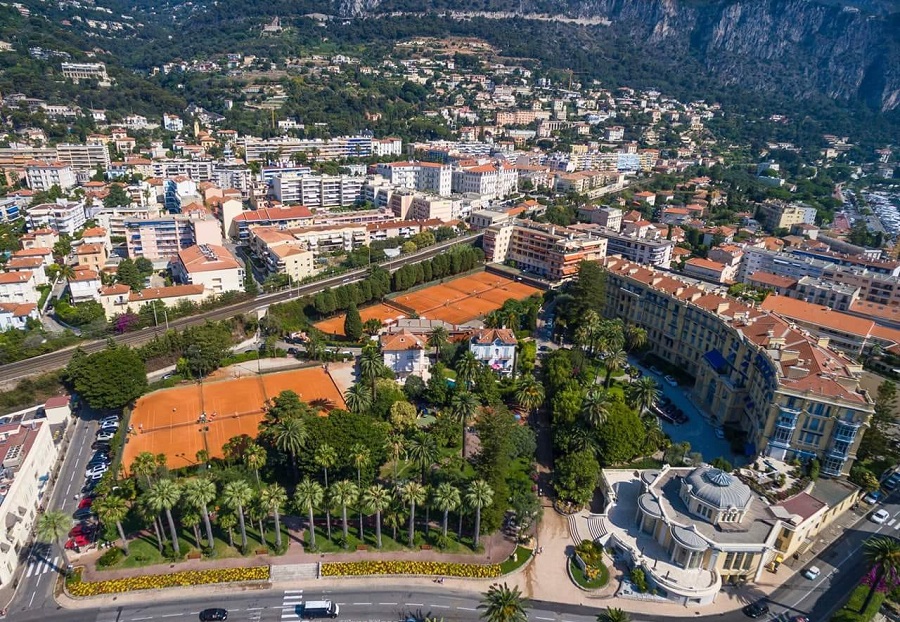 Notable tennis pros such as Novak Djokovic, Marion Bartoli and Alexander Zverev have played and practised at the club, so there is even the chance of seeing stars of today and tomorrow on the next court.  
The club offers private and group lessons, as well as school holiday classes for children. To become a member costs €368 per year for adults under 35, and €518 for those over 35. If membership isn't your thing, two people can use the courts for €30 per hour; doubles players for €40. If invited by a member, it's €20.  
The 500-member Tennis Club de Eze has been in the news more recently as host of padel tennis tournaments, but it also knows how to serve up a good game of tennis. Started in 1991 by ex-professional tennis player Michael Borfiga, the club has five courts; three of clay and two artificial grass.  
Membership for adults is a reasonable €280 per year, with an hour's tennis costing €30 per person. Lessons are available too.  
View this post on Instagram
The Villefranche-sur-Mer Tennis Club is spread over two sites: the first with four clay courts situated near the Residence Ange Gardien just before the turning to Saint Jean Cap Ferrat, and the second with three clay courts on Avenue de la Barmassa.  
It is 198 members strong, roughly split 50:50 between adults and children. It offers lessons and, for those not sure about making a commitment, there is equipment available to loan, as well as buy. The website has free online tutorials showing various techniques; a rather generous and valuable asset.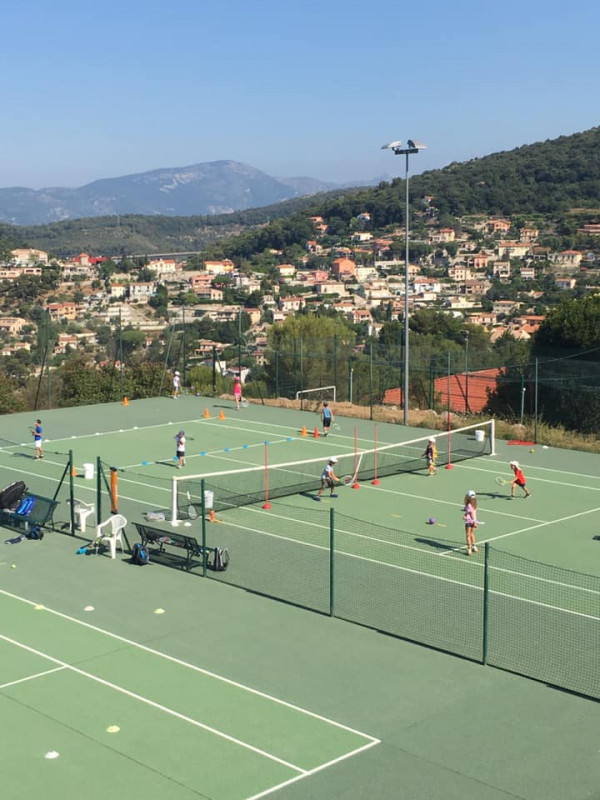 The Tennis Club de La Turbie is located in the Tête de Chien complex and has views to die for. There are four courts; two of synthetic clay. Additionally, there is a locker room, club house and bar, as well as accessibility for those with reduced mobility. Childrens, beginners and group lessons are available, and equipment is provided for those who need it.  
Rates are a modest €35 to €40 for adults, and spaces can be booked online via the Facebook page.
The Tennis Club de Menton was founded by English expats in 1901, making it amongst the oldest tennis clubs in Europe. It has 500 members and count many families among this number. There are eight courts, seven of which are clay and the eighth is synthetic. It regularly hosts tournaments and events, and has a restaurant on site.  
Membership fees for adults are €625 per person, which includes four invitations for non-members. Special couples, part-time, student and youth rates are also available.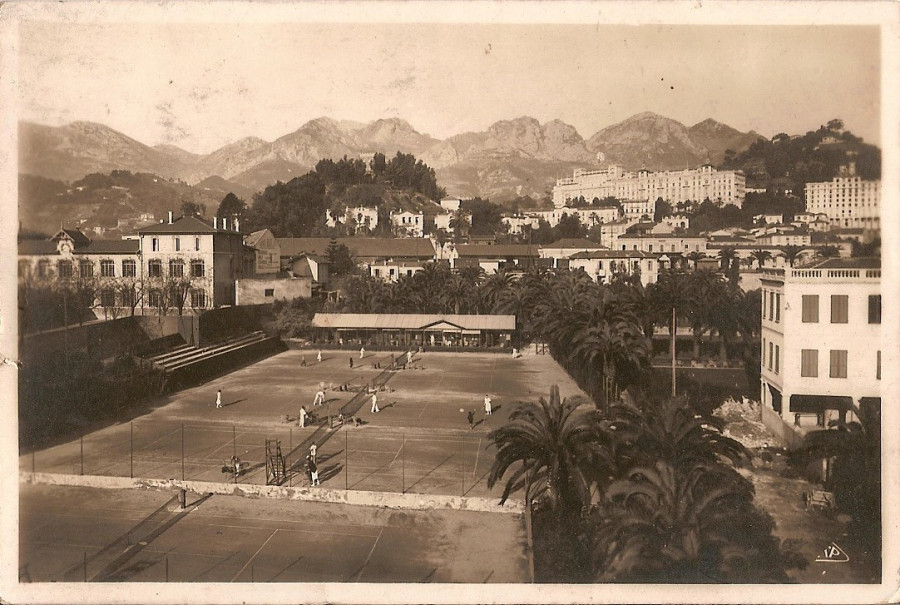 Sign up for the Monaco Life newsletter. For the latest news, follow us on Facebook, Twitter, and Instagram. 
Main photo of the Monte-Carlo Rolex Masters tennis tournament in Monaco in 2023 by Monaco Life