The House of Associations (A Casa d'i Soci) hosted Generations Day on Friday 3rd May, a day of intergenerational exchanges created by the students of François d'Assise Nicolas Barré (FANB).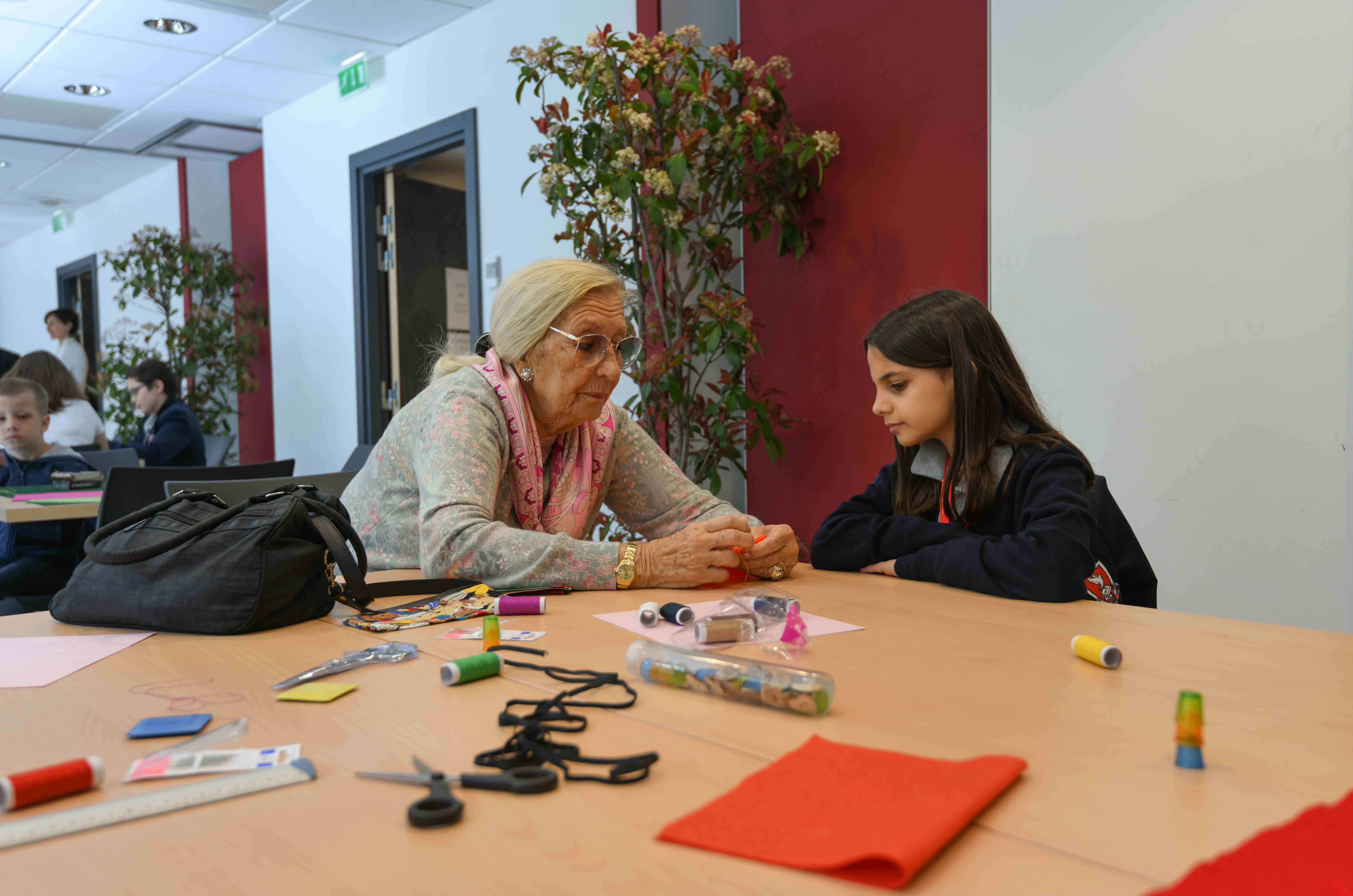 The students developed the concept as part of the Communal Junior Project (PCJ) in collaboration with the Department of Seniors and Social Action of the City Council.
The first edition of exchanges between the generations 2017-2018 was so successful that it was continued this year by the class of 6th E of the FANB College and history teacher Méryl Fouilleron. The event is aimed at promoting the transmission of knowledge and exchange between generations through themed workshops and games.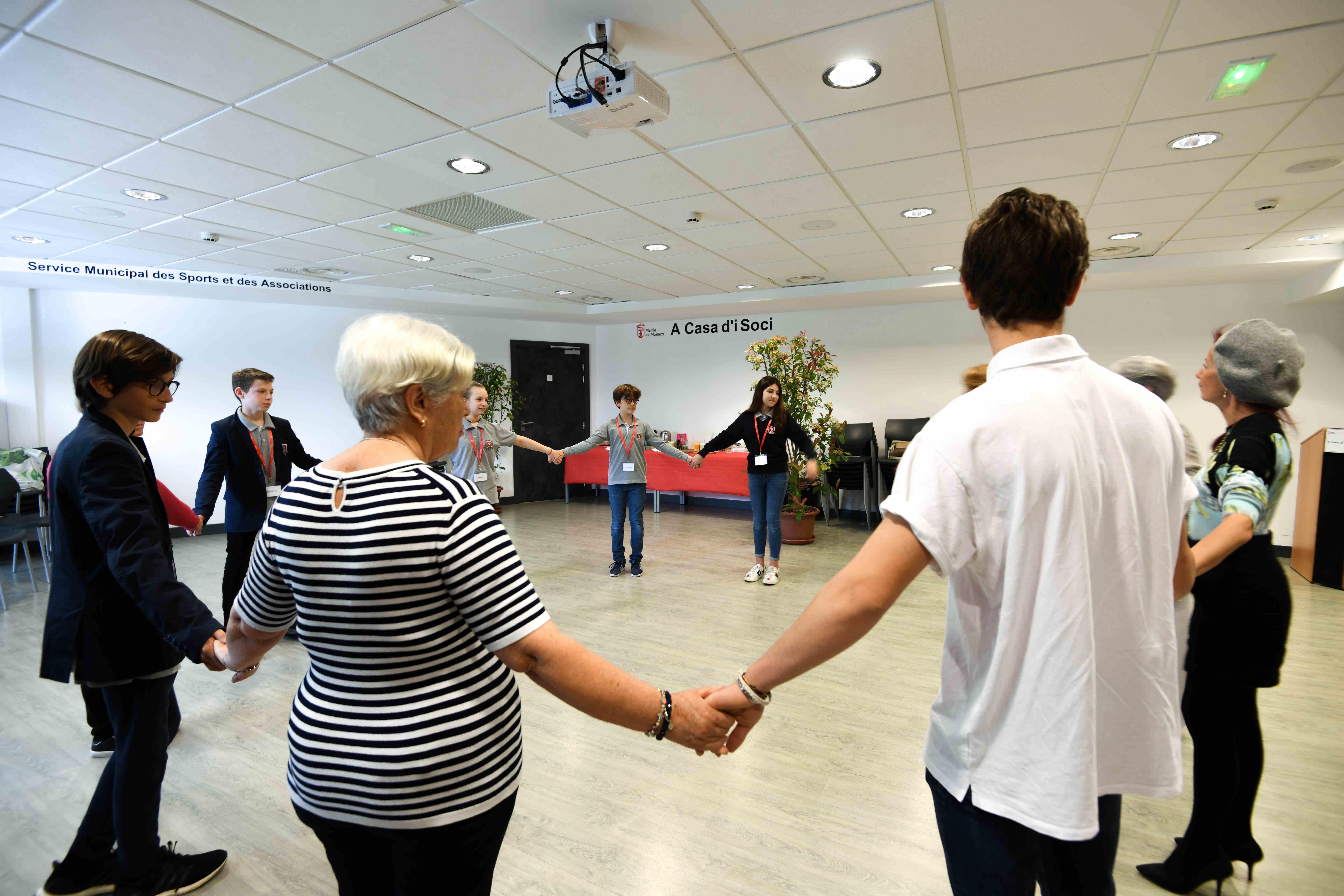 Early Friday morning at the Maison des Associations, Claude Bollati, Deputy Mayor of the Club Le Temps de Vivre, accompanied by Camille Svara, first deputy in charge of Social and Teams of the Service of Seniors and Social Action, welcomed 25 college students and 30 seniors – members of the Club Living Time and beneficiaries of home assistance.
Various workshops were organised including sewing and origami, new technologies, culinary exchanges and board games. There were two Zumba sessions, a quiz and a photo booth so everyone could remember the day.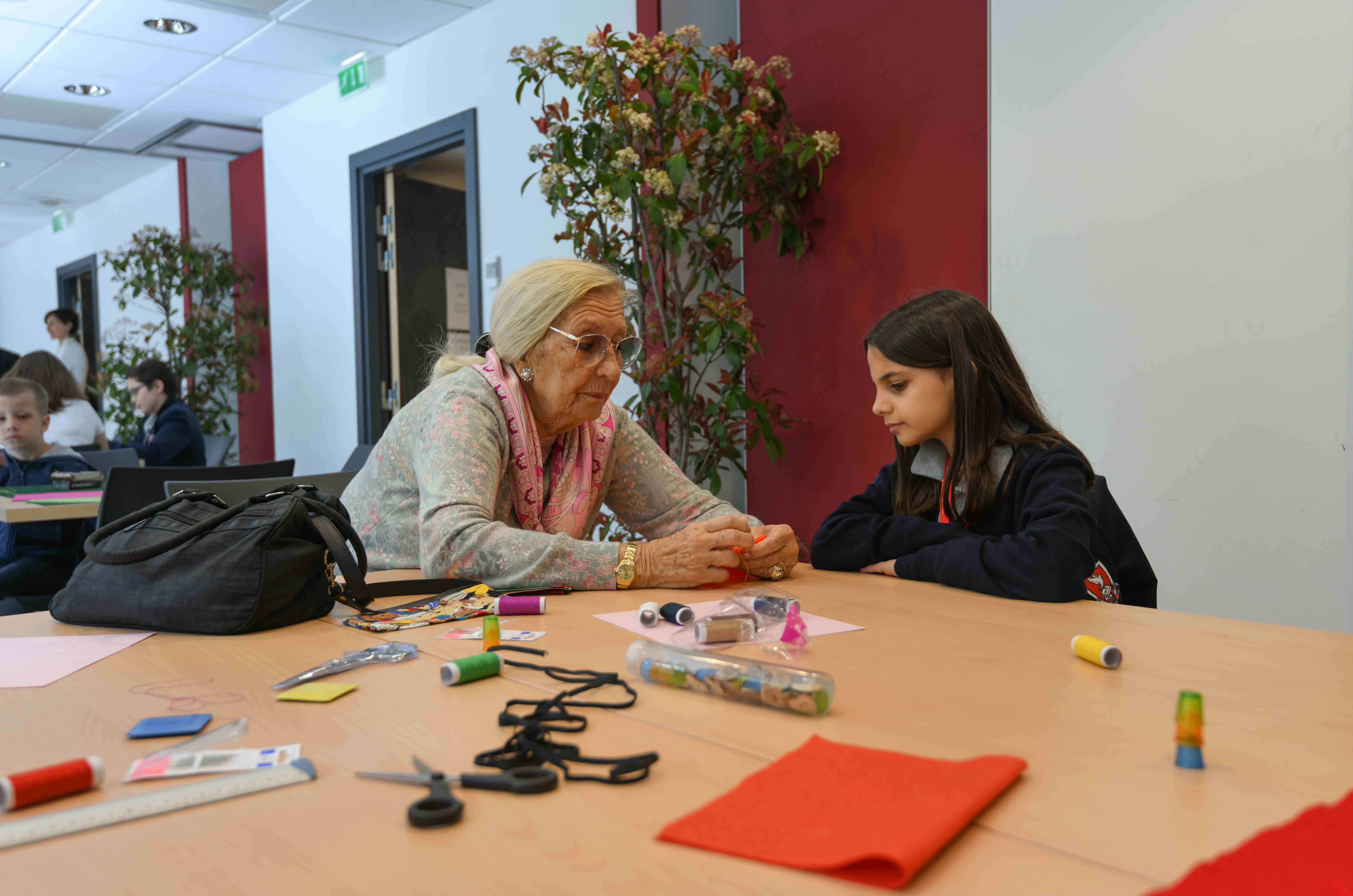 "Intergenerational projects are at the heart of the priorities of the Communal Council, and we are pleased that it was designed by young people for their elders," said Claude Bollati. "The day was about exchange and creating a good mood, it was a great success."