The Méridien Beach Plaza is hosting the world premiere of Gianni Ottaviani's latest works 'Tutti in fila', presented by ArtSGK.
Gianni Ottaviani was born in Popoli, Abruzzo, Italy. His artistic career has been shaped by the world's most famous contemporary artists, which Ottaviani says he knows personally and who have taught him a lot both artistically and personally.
A recognised portraitist, his art now tells a story of how society isolates itself more and more from reality as it neglects interpersonal relationships.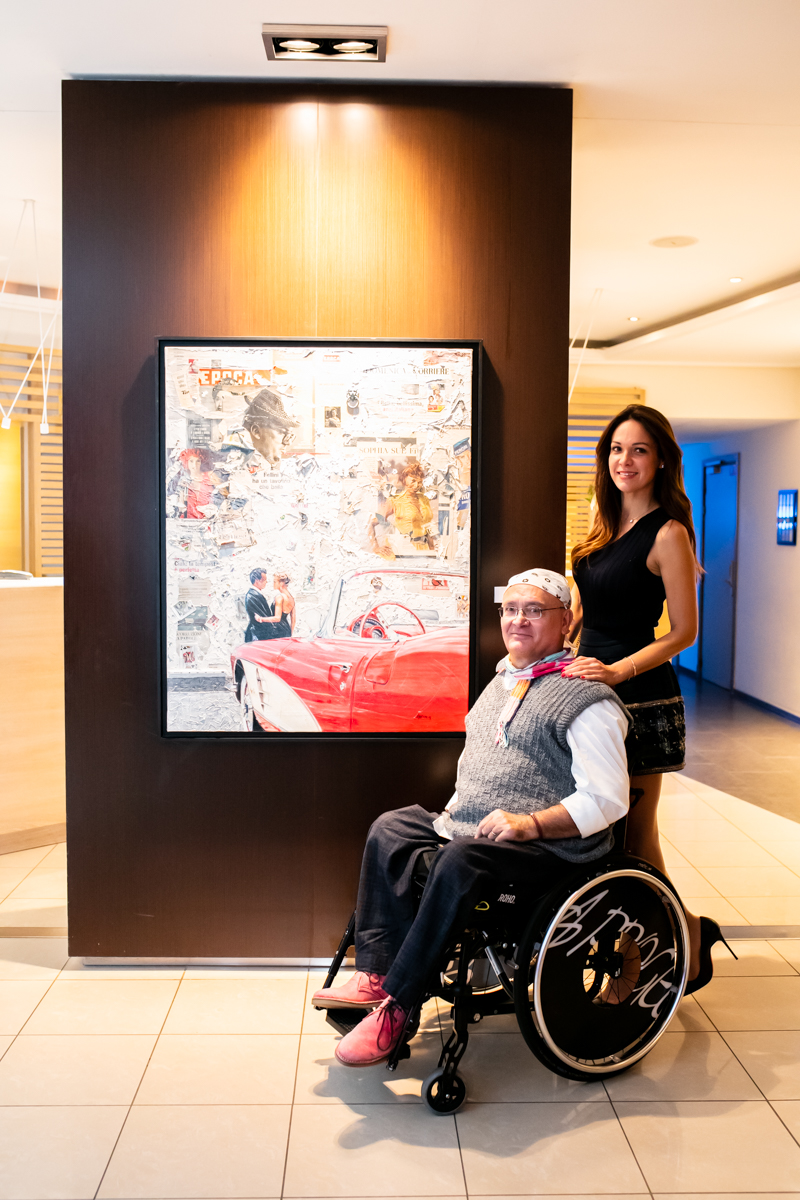 Taking the form of collage, his paintings utilise human figures like puppets, where decomposition and recomposition form the main theme of 'Tutti in fila', or 'All in a row', together with his use of slogans.
Ottaviani's works attempt to bear witness to the most frantic historical moments of all time.
"There is a lot of talk about Ottaviani right now, but that is nothing compared to what we will say about him in the future," says Sandrine Knoell-Garbagnati, founder of ArtSGK.