She was the Oscar-winning movie star who bewitched Hitchcock, captivated cinemagoers and ultimately became a real life princess when she married Prince Rainier of Monaco. Despite her death over 30 years ago, the image of Grace Kelly endures. She remains a fashion icon, the ultimate icy blonde who has been described as "the most beautiful actress of Hollywood's Golden Age."
Yet behind the stunning good looks and the glamorous lifestyle is the story of a hard-working woman who, when forced to give up her career on marrying, devoted her life to philanthropic causes.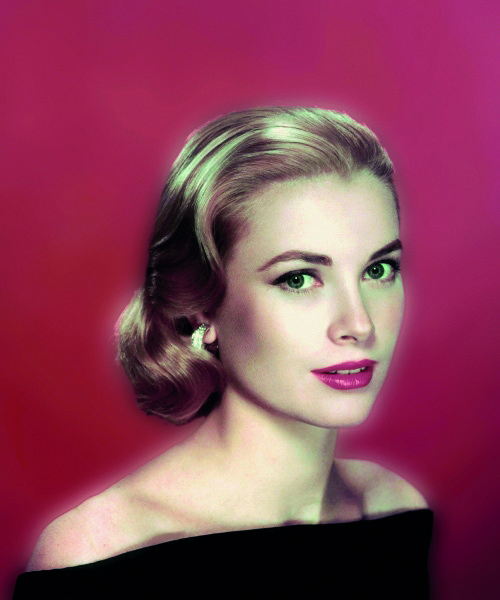 Her image and her sense of fashion remain iconic to this day. In 1956 she was frequently pictured holding a Hermes bag in front of her abdomen, perhaps to prevent intrusive pictures being taken of her pregnancy. This became known as the 'Kelly bag'.  The 'Grace Kelly Look' of white gloves, neatly pressed shirts, narrow cropped trousers and demure tailored day suits worn with a sensible mid-heel and, naturally, the Hermès Kelly bag, is so famous that the Victoria and Albert museum dedicated an exhibition to her clothes entitled 'Grace Kelly: Style Icon.'  Her wedding dress was exhibited at the Philadelphia Museum of Art, and in 2009 a plaque was placed on the Rodeo Drive 'Walk of Style' in honour of her contribution to style and fashion.
Grace Kelly was born in 1929 to affluent parents who, as children of immigrants to America, were from humble beginnings. Her mother was a beauty queen and model who became the first ever coach of the women's athletics team at the University of Pennsylvania and her father, an Olympic medal winner as part of the U.S rowing team, was a self-made millionaire who owned one of the most successful brick companies on the East Coast. It seems she inherited their tenacity and when she finished high school, she single-mindedly pursued her dream of acting, leaving home to pursue a career in New York. She gained a place at the prestigious American Academy of Dramatic Arts and graduated when she was 19.
The world of film soon beckoned and just three years' later she was cast in her first movie, Fourteen Hours, with Gary Cooper. Despite the dazzle of Hollywood, she remained grounded, and when she signed a seven-year contract with MGM, she insisted on two conditions that reveal her un-starry nature: that she be released to do stage work every two years and she be allowed to live in New York.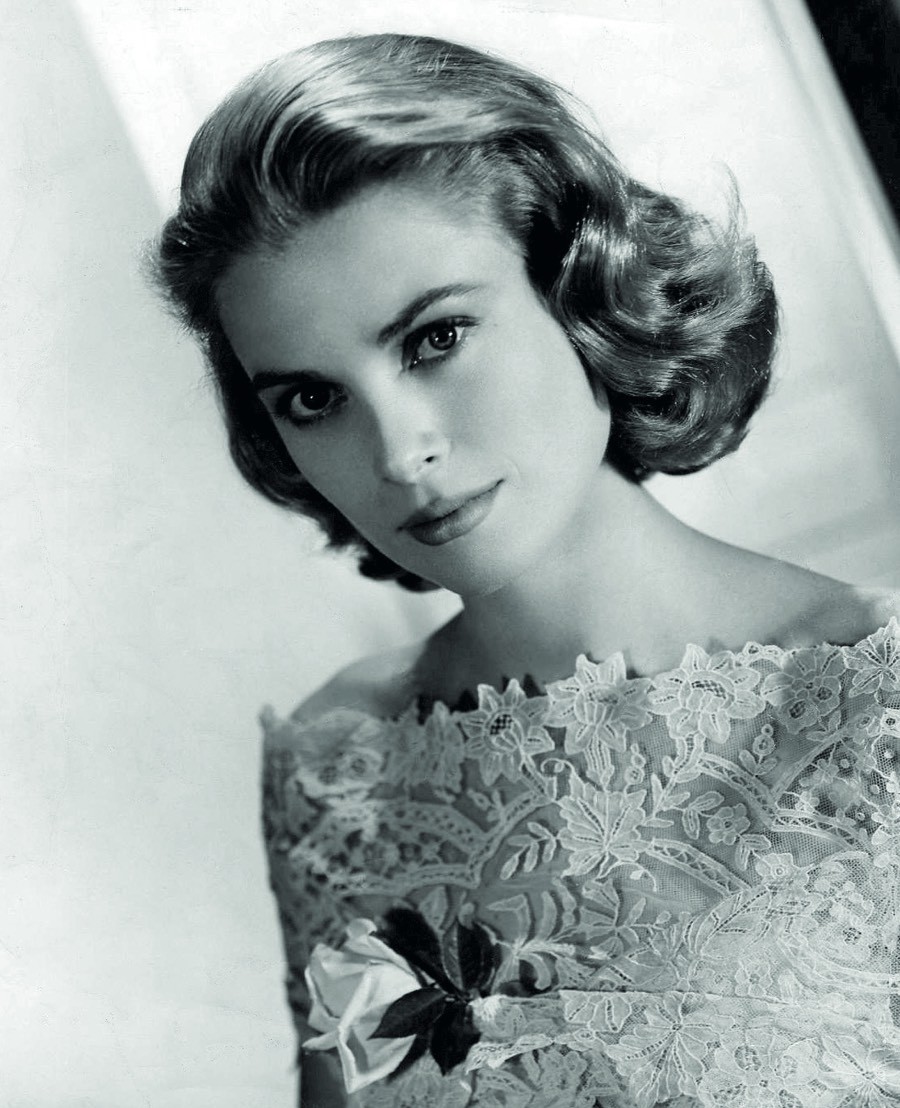 She would go on to star in 11 films, perhaps the most famous of which are the ones she made with her friend and mentor Alfred Hitchcock. Hitchcock spotted Kelly when she did a screen test for the film Taxi and cast her in his movie Rear Window. Kelly herself was so impressed with Hitchcock that she turned down the role of Edie Doyle (for which Eve Marie Saint won an Oscar), and the opportunity to work with Marlon Brando, in the film On the Waterfront, to work with him. Hitchcock's camera work remains a potent tribute to both her beauty and to the unique chemistry that she created with the camera. She was sublimely beautiful and yet managed to convey a world of emotion simmering beneath that icy surface – small wonder that Hitchcock described her as a "snow covered volcano."
In 1955, having won an Oscar for her performance in The Country Girl, she was one of the highest paid and most respected actresses in the world. She was asked to join the United States Delegation Committee at the Cannes Film Festival. During a photoshoot here she met Prince Rainier III of Monaco. The press was delighted with this glamorous courtship describing it as a "fairy tale romance".
She married Rainier in 1956 in a very public and opulent ceremony that cemented her new role as Princess of Monaco. Her marriage meant that she had to give up acting (in fact Rainier actually banned her films from being shown in Monaco), which led to her focussing her energies on philanthropic work. She founded AMADE Mondial, a Monaco-based not-for-profit organisation which, according to UNESCO, protects the "moral and physical integrity and spiritual wellbeing of children throughout the world without distinction of race, nationality or religion and in a spirit of complete political independence."
She also anonymously assisted emerging theatre, dance and film artists in America. After her death, The Princess Grace Foundation was established to continue this work.  Thus, despite her fame and her social rank, Kelly remained down to earth and focussed on what she saw as the important things in life. She said of herself: "I would like to be remembered as someone who accomplished useful deeds and was a kind and loving person. I would like to leave the memory of a human being with a correct attitude and who did her best to help others."
Kelly was a unique combination of beauty and compassion and she had an impact on everyone she met.  Her tragic death, in a car crash, aged just 52 shocked the world. James Stewart, in his funeral eulogy for her, said: "Grace brought into my life, as she brought into yours, a soft, warm light every time I saw her, and every time I saw her was a holiday of its own."
Grace's light continues to be cast both in her image and in the work that her charities are still doing in her name.
Dina Aletras
Co-Founder of H Fusion Media & Communications