The famed Greek Tailor Tzonevrakis Aristidis has been awarded as a 'Great Greek artisan' by the Hellenic Community of Monaco during this year's Monaco Méditerranée salon in Fontvielle.
In his workshop in Argos, Tzonevrakis Aristidis is reviving Greek history by faithfully recreating traditional clothes. Thanks to his ability to master modern embroidery machines along with using hands on tailoring techniques on each garment, Aristidis regularly collaborates with museums including the Benaki Museum and the Basil Papantoniou Foundation in Nafplio.
He also works with Greek ready-to-wear brands such as Zeus and Dione, as well as home decor brands like MyCrownCollection in Monaco, and the 2022 Cruise collection for Christian Dior.
On Tuesday, he will be the key note speaker in Paris to present the documentary The Greek Bar Jacket: The making of a Dior Cruise collection, under the auspices of the French Ambassador to Greece and support from Christian Dior France and Daughters Of Penelope Paris.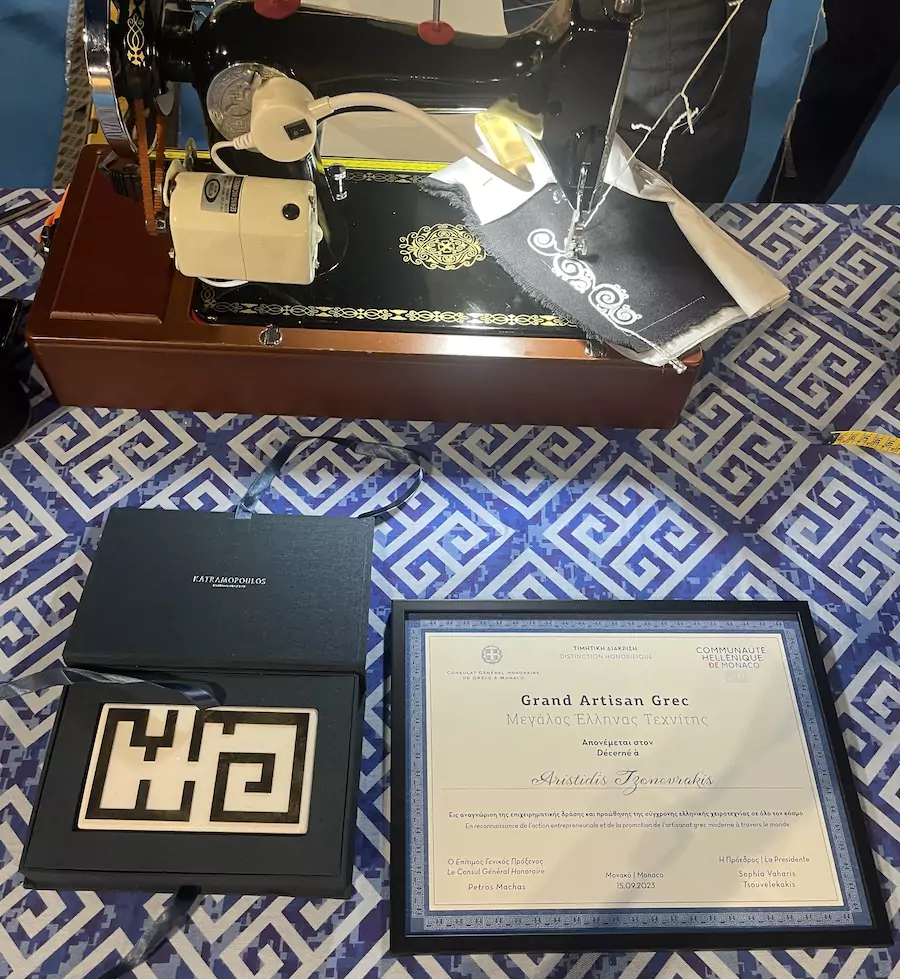 "We are honoured to have Tzonevrakis Aristidis and his team with us at Monaco Mediteranee salon and we took this opportunity to award him as a Great Greek artisan by the Hellenique Community of Monaco," said Sophia Vaharis Tsouvelekakis.
The Monaco Méditerranée salon is being held at the Chapiteau Fontvielle from 15th to 17th September.
Do you have an event you would like us to promote? Email us at editor@monacolife.net.