For the first time, the Monaco Grand Prix will offer reusable and recyclable cups during this year's Formula One race weekend. It marks the beginning of a trend to make the event more eco-friendly and raise public awareness, while offering spectators a handy GP souvenir.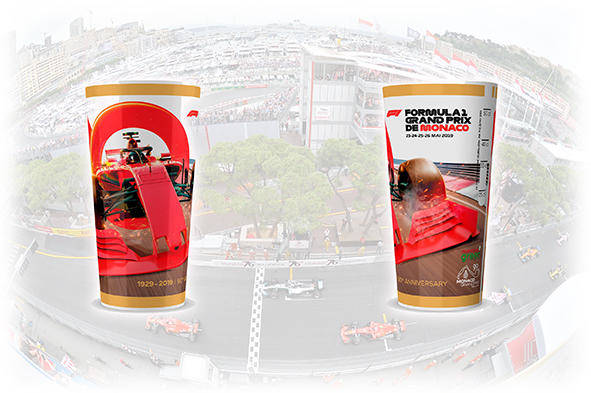 The cups have been made by local company Monacup'Green, with the support of the Monaco City Council, the Monaco Automobile Club (ACM) and the Environmental Department. 
They will be the same in all participating establishments, and when the customer is finished using them, a €2 refund can be requested. The cups may also be kept and used as collector's items or souvenirs.  
A washing and drying line will be set up near the circuit to collect dirty or used cups where they will then be redistributed to local bars and pubs for reuse. This method has been successful at other large events in Europe, such as the Rugby World Cup, 24 Hours of Le Mans, and at Rolland-Garros. 
Merchants who are part of the 'Committed Commerce' and 'Committed Restaurant' operations are offered the cups free of charge as part of the government initiative to reduce, and eventually end, single-use plastic waste in the Principality.