HSH the Sovereign Prince attended a ceremony at Princess Grace Hospital to praise all professionals at the hospital. The Prince was accompanies by Mrs. Benoîte de Sevelinges, Director of the Princess Grace Hospital, with his Excellency the Minister of State and the Government Counselor-Minister of Social Affairs and Health Mr. Didier Gamerdinger, presented its wishes to all professionals of the hospital.
In front of many personalities present for the event, the Director of the Hospital drew up a complete report of the activity of the CHPG in 2018, namely:
Most medical services have had occupancy rates above 90%;
More than 80,000 patients have been treated at CHPG at least once, and nearly 200 have chosen to check-up;
99.8% of them consider the care they received to be good, very good or excellent.
Benoîte de Sevelinges praised the generosity of the Prince's Government with the creation of a complementary pension scheme and the salary adjustment, which has now been completed.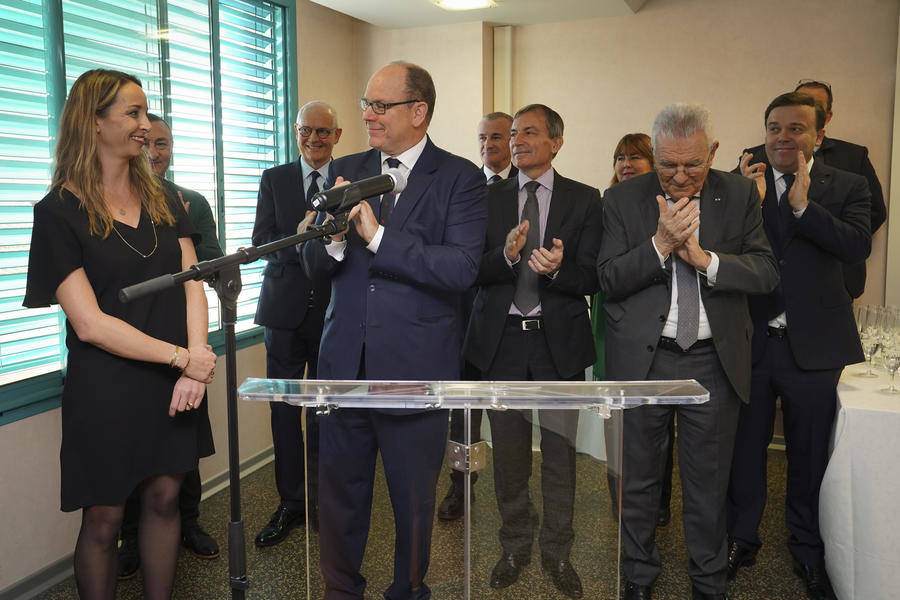 In terms of projects, 2018 will have been a springboard year towards 2019, with, among other things, the signing of the National Pact for the Energy Transition on April 18th.
In terms of works, the year 2019 will see the commissioning of the Blood Transfusion Center and the new sampling center of the laboratory.
The imaging department should benefit before the summer of a brand new interventional radiology room that will allow the CHPG to develop new management techniques for the benefit of patients.
Finally, the year should come to an end with the opening of the new consultations platter of the Pavilion Louis II which will bring together the specialties of digestive surgery, hepatogastroenterology, and urology in conditions of reception and significantly improved.
2019 will finally be the year of digital, with the implementation of the first building blocks of the new Computerized Patient Record, as part of a global overhaul of the information system, a project called e-CHPG.
Finally, Benoîte de Sevelinges concluded his address with a tribute to his predecessor, Patrick Bini, who "left a firm with solid foundations, which will allow it to enter an era of modernization, even before commissioning, long awaited new building".