In celebrating the past 15 years of the Monte-Carlo Bay Hotel and Resort, Monaco Life was excited to learn about its future 15 years, and discovered some exciting projects on the horizon that will transform the peninsula as we know it today.
It was not the biggest 15th birthday bash that the Monte-Carlo Bay Hotel and Resort would have hoped to host – given the ongoing Covid situation and, to a lesser extent, Sunday's bleak weather. But it was a fantastic celebration nonetheless, featuring an extravagant 20+ course "brunch" prepared by Michelin star Chef Marcel Ravin and his team, endless glasses of Veuve Clicquot champagne, synchronised swimmers, a magician, DJ, ice-cream bar and a giant birthday cake.
"It is a very important moment for the staff, who have given a lot for this company," General Director Frederic Darnot told Monaco Life. "We obviously couldn't do a big party with Covid and the protocols, so we put all our efforts into this brunch."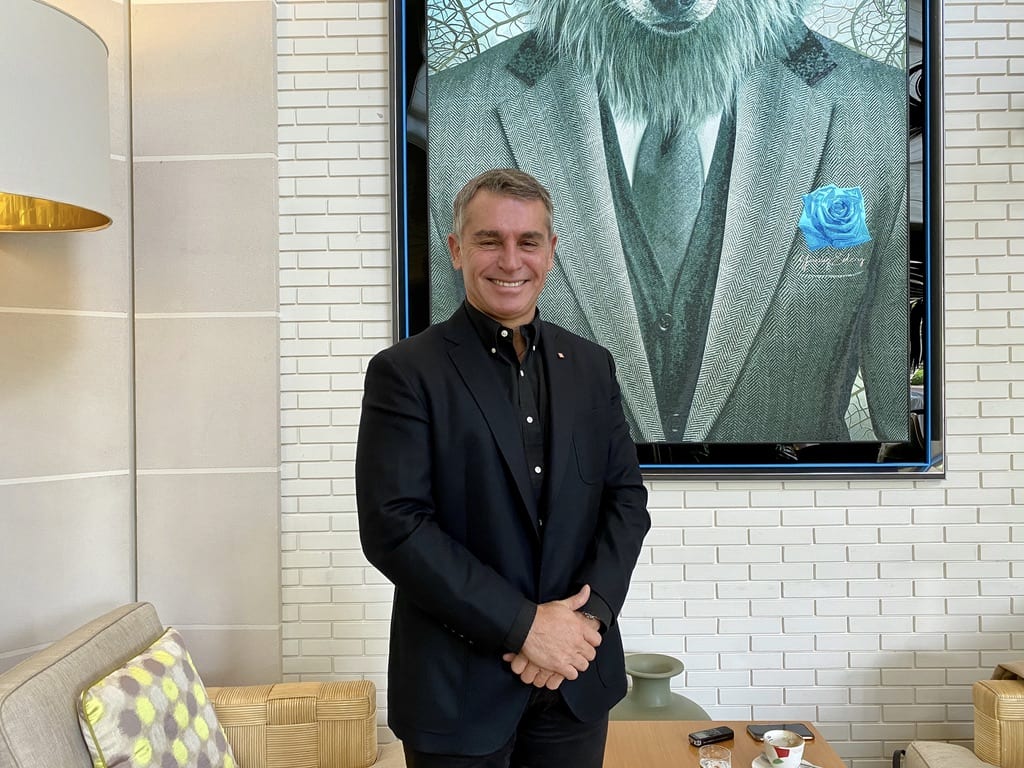 And it was a sold-out affair, with 180 of the resort's loyal clientele joining in the celebration, lured by the return of the 'Best Brunch in Monaco', as voted by the people last year.
Much has been achieved by the Monte-Carlo Bay Hotel and Resort in its relatively short existence. It has won numerous awards, achieved huge sustainability goals, and – most recently – took out the Best Hotel Pool in Europe.
Indeed, the turquoise, sand-bottomed lagoon is the most striking feature of this sprawling resort, which is set out over four hectares of landscaped gardens. In a country that is only two-square kilometres in size, it seems particularly brave of the Monte-Carlo Société des Bains de Mer (SBM) Group to have carved out this oasis on the peninsula of Monaco.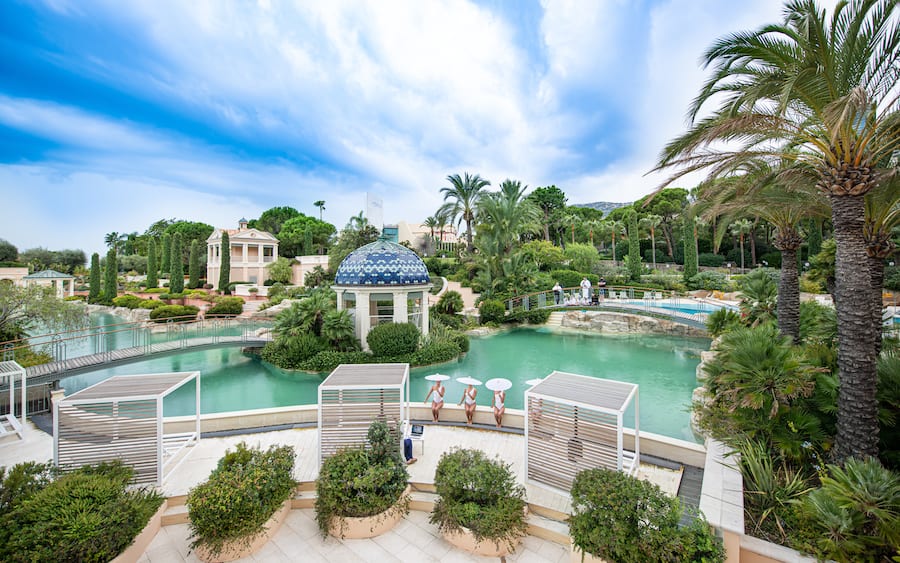 "There used to be a summer cinema here, and a discotheque, Le Paradise, I remember dancing right there…" laughs Frederic, pointing to the courtyard.
The grandeur of the resort is also one of its famous features: the enormous foyer with giant arched windows that draw you to l'Orange Verte; the equally gigantic artworks by local artist Yaniv Edery; 332 rooms; the casino; the luxurious Suite Eleven; the Michelin star restaurant Blue Bay; and the Cinq Mondes spa.
Right now, there are 285 staff who make the resort run smoothly – far less than there would be in a normal year. But they all work to the same standard set by Frederic Darnot and SBM.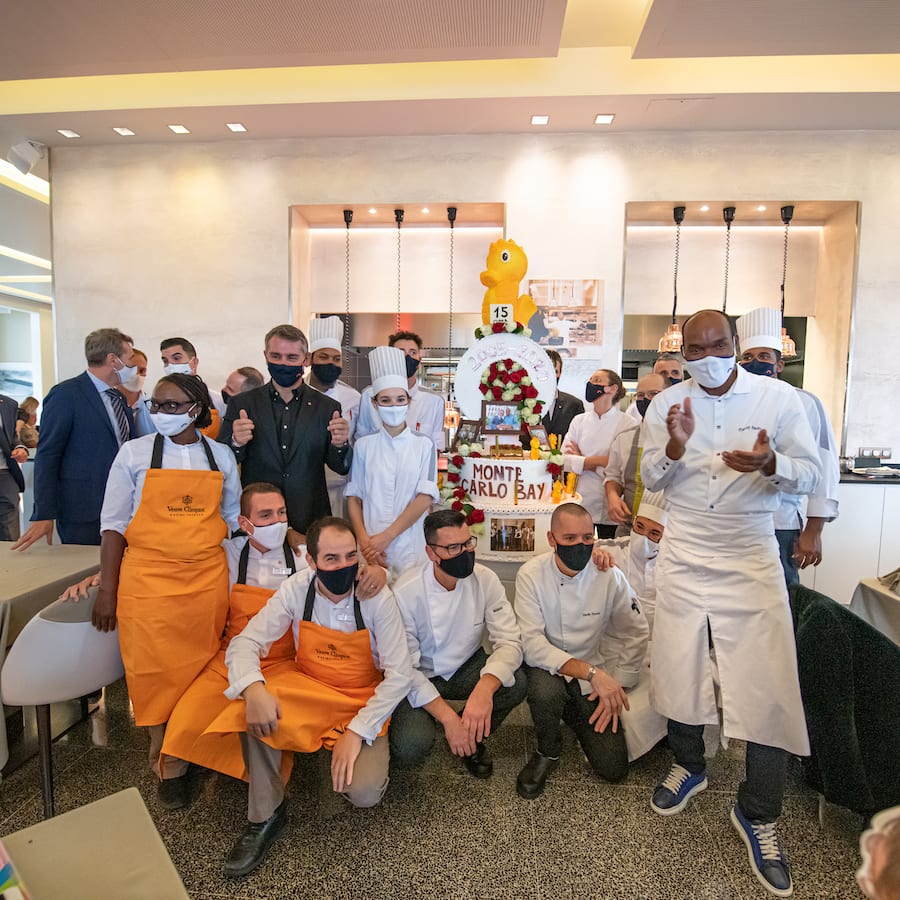 "It is thanks to all the staff, everyone works towards the same vision," says Frederic. "We have 40,000 square metres of resort here, with a varied clientele – they come from the Orient, Eastern Europe, North America, the Middle East – that is one of our strong points."
The resort has held the Green Globe certificate since 2014 and was awarded the prestigious Green Globe Standard certification in 2018. It is recognition of the staff's continued efforts to manage energy and water resources more economically, to raise awareness and support actions in partnerships with other associations, and to strive to produce a healthier and more responsible cuisine.
The latter is a philosophy nourished by Executive Chef Marcel Ravin, who has been with the resort since the beginning. Marcel grew up in Martinique, cooking with the bounty that he and his grandmother gathered from their Creole garden. Today, the resort boasts its own organic vegetable garden that supplies the Michelin star restaurant. The restaurant is also a signatory of the Mister Good Fish initiative, promising to put underfished, seasonal species on the menu.
"I wanted to create a universe that resembles where my identity began, and I was lucky to be able to work in this environment and that the SBM trusted me," Chef Marcel Ravin told Monaco Life. "I am living a daydream. This is why, even in difficult times, we remember what we have."


In 2015, as the Blue Bay celebrated its 10th anniversary year, Chef Ravin was awarded his first Michelin star, propelling the restaurant into an elite club of the finest restaurants in Monaco.
It was the ultimate validation for a chef who has worked for two decades in the industry and who has uniquely blended Mediterranean cuisine with Creole influences, as well as for his team, which normally equates to around in 60.
"I talked with my team after getting back from Japan and I said, 'Do you want a Michelin star?' They said 'yes'. So, I said again, 'Do you want a Michelin star?' They said 'yes'. And for a third time I said 'Do you want a Michelin star? They said 'yes!'. So, we erased everything and started from a blank canvas. One year later, we got a Michelin Star," remembers the chef fondly. "I am so lucky to have a wonderful team who understands me and are always here for me."
Despite his achievements, Chef Ravin believes it is important to always set goals and to advance. "I come into my kitchen every day and it feels like I am in a boxing ring and I have to win the match," he says. "You have to be able to get the best out of people around you and inspire them to believe we are capable of more."
Receiving two Michelin stars is one of those goals, and the chef acknowledges that it is a difficult – although not impossible – task in such a large resort.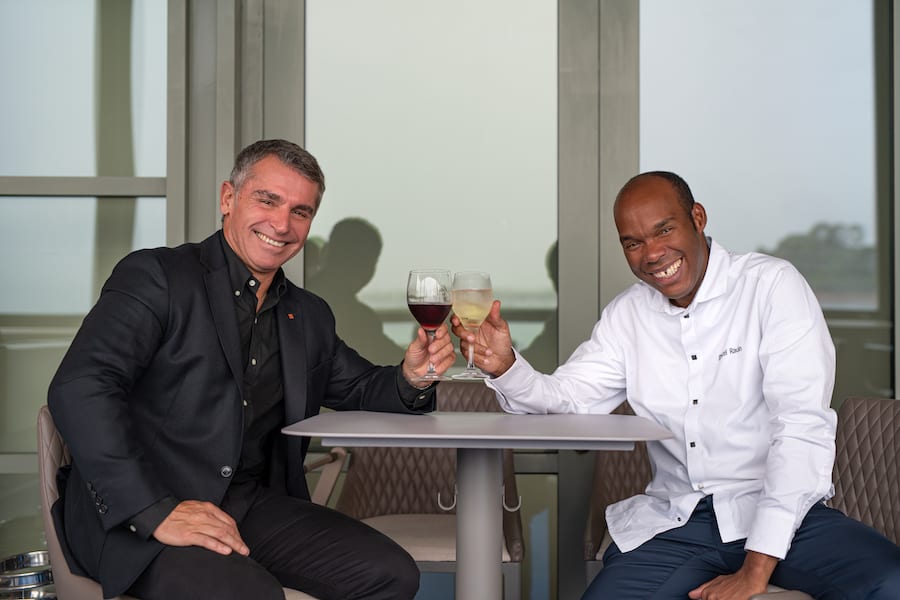 So, what do the next 15 years look like for the entire Monte-Carlo Bay Hotel and Resort?
"We have to rebuild the rooms, which is an enormous project, and we have the casino that has not reopened since it was closed during the lockdown – which we are perhaps repurposing," reveals Frederic. "There is also the idea that we will connect with the Meridien Hotel to create one big resort, integrating the new Larvotto beach. It will be an entertainment zone with many more restaurants, a discotheque, a new Sporting, etc. So, it will be an entirely new complex."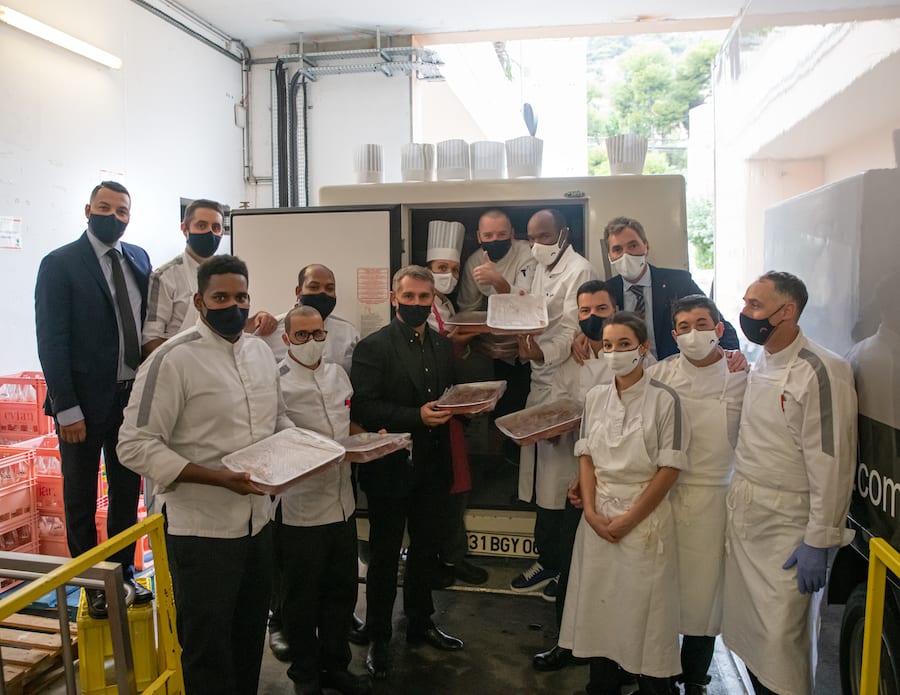 Sunday's incredible birthday brunch ended in an important show of solidarity with the victims of Friday's storms, with all remaining food donated to the Sospel Firefighters Association 'solidarité Roya'.
Champagne Brunches will be held every Sunday at the Monte-Carlo Bay Hotel and Resort from 12pm to 3pm.
To see more photos of the birthday celebrations, see the gallery below. Click on the pictures to enlarge…

Photos © FABBIO GALATIOTO