The House of Harry Winston has opened a retail salon at the newly renovated Hôtel de Paris Monte Carlo. It will be the first retail venture for the 'King of diamonds' in Monaco.
Located in the picturesque courtyard of the iconic hotel, the salon covers 124sqm and has entrances both in the hotel and on Avenue des Beaux Arts. It will showcase Harry Winston's fine jewellery and timepiece collections.
"This is a very important opening for the brand, as it marks  our first retail venture in Monaco," said Nayla Hayek, CEO at Harry Winston. "Classic, glamourous and rich with culture, the high-end destination is among the most exceptional in the world, and features an unrivalled backdrop for our newest location."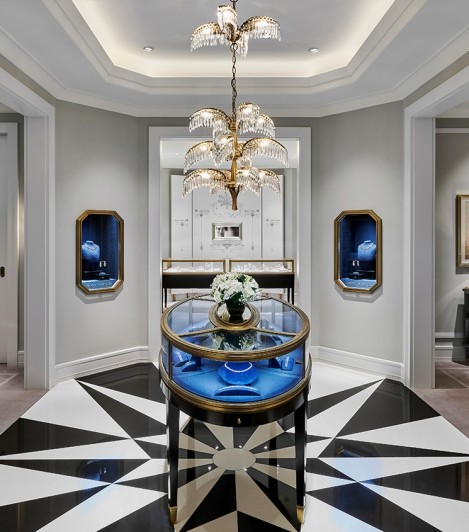 Throughout the interior, the House's signature grey colour palette complements the custom designed lacquer and antique bronze furniture.
Dedicated galleries and a private selling room have also been incorporated to ensure clients receive a highly personalised shopping experience.