Bains de la Police, the beach area at the far end of the Promenade des Anglais in Nice, was reserved only for local police after World War II. Abandoned and closed to the public for several years, it will come to life again in the form of a new restaurant featuring local fare and a brand new look.
The site was gifted to local police in 1947 for their heroism during the liberation of Nice during the Second World War. It was manged on a voluntary basis and became a popular spot for brave swimmers who dove from the platforms into the sea.
In November 2014, waves from a massive storm damaged the footbridge connecting the old blockhouse to the beach. The timing was bad, as the Prefecture was about to renew the authorisation for occupation, and despite efforts from the Policemen's Association, the site was not repaired enough to be considered safe.
Demolition of the platforms came next in 2017, and it seemed it may be the end for this historic site.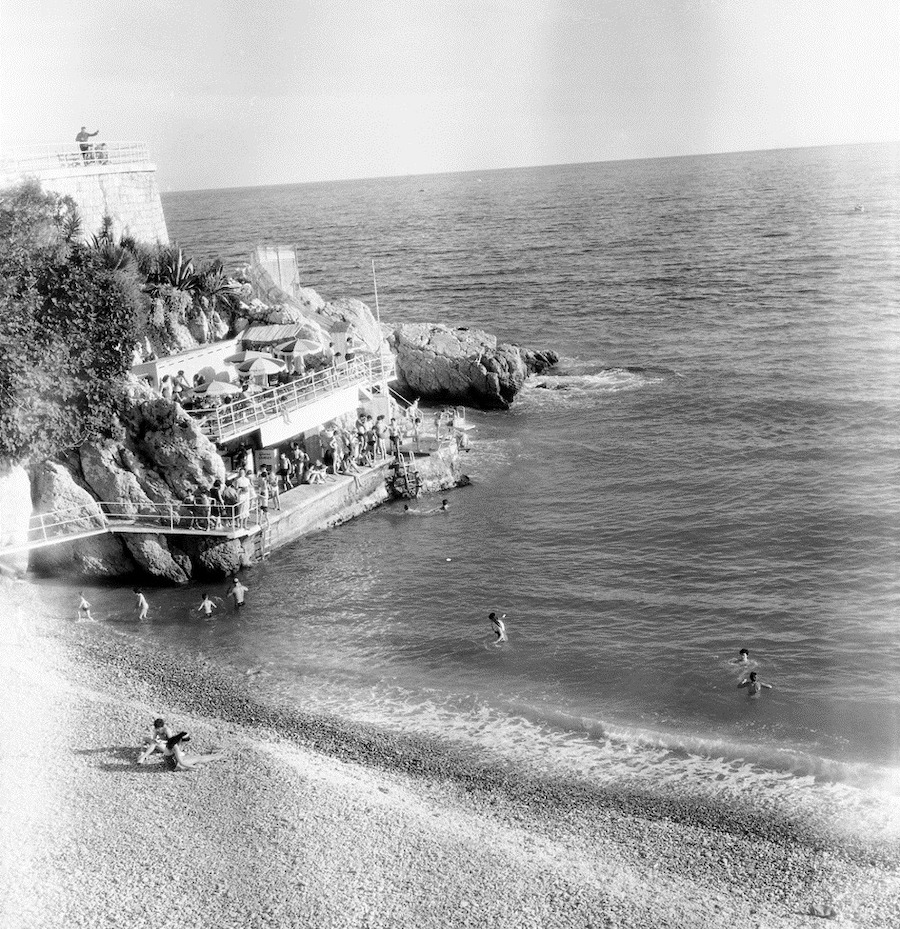 NEW LEASE ON LIFE
The scenic spot was just too much of a temptation for Castel Plage, the neighbouring private beach, which took on the massive renovation and reparation project to turn the site into a working restaurant.
A kitchen has been carved into the rocks, while dining areas on two levels will give customers the feeling of being quite literally on the water. In addition, touches from the old days have been retained, like the old footbridge, which has been recreated to withstand bad weather. There were also technical challenges to overcome.
"We had to make a ventilation duct which was quite complex, given that we had to drill through the rock 12 meters high. It was a real achievement," Ali Abdelhafidh, the manager of the establishment, told France 3.
Bains de la Police, which is set to open this May, involved months of work and hundreds of thousands in costs.
WHAT'S ON THE MENU
The menu will consist mostly of seafood. "It's going to be a lot around Mediterranean fish," said Abdelhafidh. "We're going to have a menu with oysters, sashimi, and whole fish. Obviously, we'll do a little catering for the people who don't like seafood, but it will be predominantly Mediterranean."
Fish dishes will start at €32 and starters will come in at €22. The view, on the other hand, will be free and definitely worth the visit.
Sign up for the Monaco Life newsletter. For the latest news, follow us on Facebook, Twitter, and Instagram. 
Photo credit: Cedric Converset