The reopening of Villa E-1027, the incredible home designed by modernist Irish designer Eileen Gray, has been delayed until Spring 2021, as fundraising operations are launched to cover a blow-out in restoration costs.
E-1027 – a veritable icon of modernist architecture and the first architectural creation of Eileen Gray – has undergone an extensive period of restoration since 2007, and the final phase was due to be completed in Autumn 2020.
Like the villa, the gardens and land surrounding it in Roquebrune-Cap-Martin are listed a historic monument.
Works that still need to be completed include the restoration of the roof, replacing all the doors, windows and shutters, installing a new awning, restoring the lower ground floor and the guest bedroom, and the installation of furniture – exact replicas of the original furniture also designed by Eileen Gray in 1929.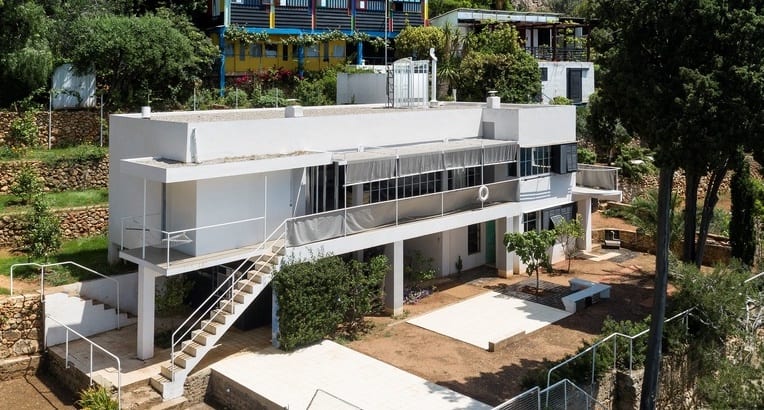 Safe to say, it is an enormous undertaking and incredibly difficult given the fact that materials can only be brought in by helicopter, while pedestrian access is only available via the beach.
Now, due to a blowout in costs, Cap Moderne – the team behind the project – will organise fundraising operations to get the project completed.
To participate, visit the Cap Moderne website: www.capmoderne.com.
Watch a video of the restoration: here

Photos courtesy Cap Moderne