International contemporary art gallery HOFA (House of Fine Art) has announced a summer residency in Monte-Carlo, launching with a private viewing on Wednesday evening.
The exhibition will feature an exclusive and curated selection of works from renowned artists, including Mary Ronayne, Loribelle Spirovski, Zhuang Hong Yi, Dylan Gebbia-Richards, Lyès, Camille Hannah, Florian Eymann, and Bran Symondson.
The compilation of artworks will explore themes relating to the interconnected nature of life and the reconciliation of a world rife with diverging and, at times, deceptive perspectives.
Beginning with Ronayne, her use of farcical elements, including a cartoon-like style, pays homage to the fluidity of time, identity, and life. This ties into the interwoven nature of our world. Her works give the deceptive illusion of being devoid of political or social undertones, yet exhibit a Horgarthian quality that explores historical narratives.
This sense of confliction and divergence is further examined by Symondson, who explores the brutality of war through the lens of beauty. His art illustrates how opposing ends of a spectrum remain interconnected even if just by the fact that they exist within the same construct.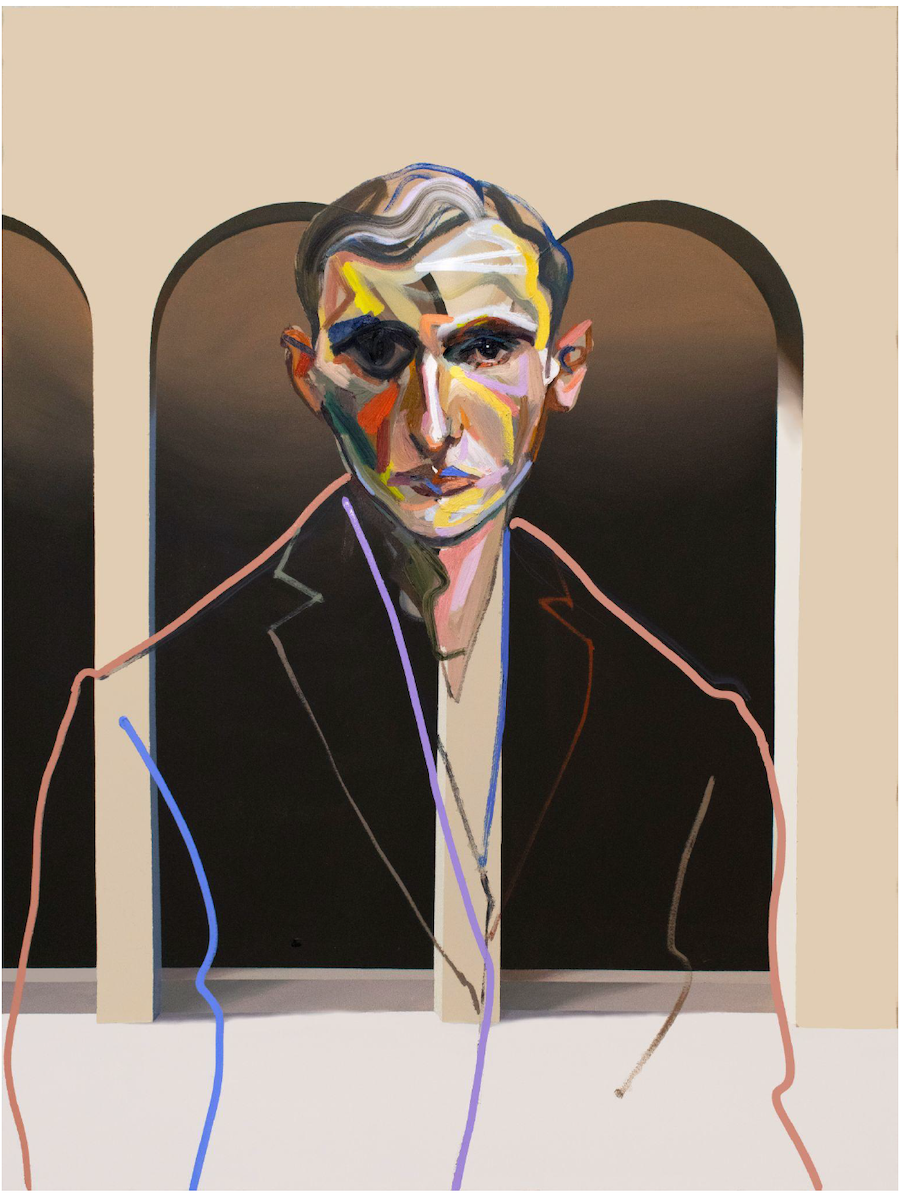 Similarly, Florian Eymann uses a gestural methodology to deconstruct and reinterpret expressions of the traditional portraiture, highlighting how a single entity can be perceived innumerably different ways depending on an individual's frame of mind.
Expanding on this concept, Gebbia-Richards creates microcosms of the natural world in his three-dimensional, multicoloured paintings that challenge the viewer to reconcile the myriad of impressions that emerge as they take in ostensibly contrary yet interacting colours and forms. His art acknowledges the harmonious yet conflicting way of the world.
This interconnectedness is displayed in Spirovski's portraiture, which expresses the collaborative externalisation of both her and her sitters' internal conflicts, leaving viewers with an unsettling effect as they reconcile the juxtaposition of movement and stillness. Such interaction with viewers is also a feature of Hannah's work, as they are invited to uncover the blurred lines her paintings convey by interacting within the frame of technology.
Lyès too explores this notion of fluidity. He is expressly interested in our perceptions of reality, with his wall sculptures and installations conveying the natural forces that connect all people, places, times, and materials.
This higher level of consciousness carries over to Zhuang Hong Yi's art, which enriches its beholder as they take in the ways in which nature serves to interconnect all things. His highly sought flower beds blend the mediums of sculpture and paint – colours melt over a collage of intricately folded Chinese rice paper flowers, and the viewer is encouraged to contemplate this divergent yet unified tapestry of colour and form.
HOFA Gallery Monte Carlo
1 av. Henry Dunant, Palais de la Scala, MC.
Private viewing 29th June 2022, 18:30 – 21:30
RSVP – RSVP@thehouseoffineart.com
Monaco Life with press release. Top photo: Lyès, Inner Goodness, 2019