The Monaco Town Hall has organised a number of "Covid safe" events to ensure a merry and bright Christmas for all this festive season. 
Despite the current restrictions due to the health situation, the spirit of Christmas will be on full display this year in the Principality, though not in the usual way.
Since 20th November, residents and visitors have been able to enjoy the seasonal lights that illuminate each district after nightfall, giving a cheerful air to the chilly nights.
In addition, the esplanade of Quai Albert I is set to celebrate the magic of Christmas with nearly 250 fir trees and four attractions. There will be a carousel, duck pond fishing, a ride in the shape of a tree and another named the Caribou Ride-Santa's Sleigh. The fun fair area will be open from 10am to 7:30pm from Friday 4th December to Sunday 3rd January.
The ice rink – a Monegasque winter staple – will also be open on 4th December at the Rainier III Nautical Stadium. With 1,000m2 of space, the ice rink takes five weeks to set up, but it is always worth the effort. Last year 28,674 skaters enjoyed the rink.
This year, the rules will be a little different, given the need to adapt to the health protocols, but fun can still be had. The rink can accommodate 200 people at a time and traffic must flow in a certain way as established by ground markers. Mask wearing is obligatory, and lockers and public areas will be disinfected regularly.
The rink will also host model-making mornings from 8am to 12pm on Sunday 13th December, 10th January, 24th January, 17th February and 21st February. It will also be the site of the Monaco skating championship on 6th March 2021.
For the smallest skaters, a 60m2 structure is being erected just for them. The ice rink will be open until 7th March 2021.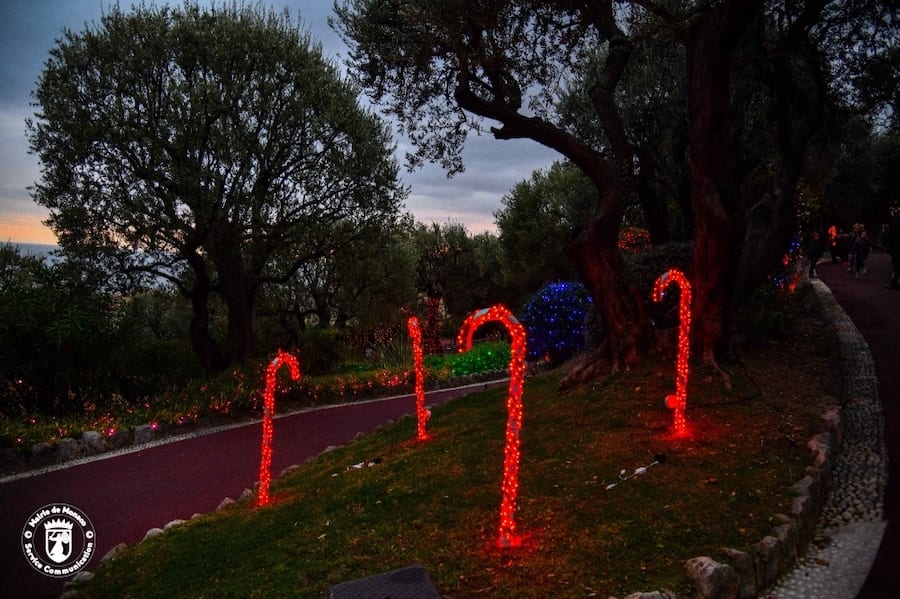 Princess Antoinette Park is also decked out in the spirit of the season for the first time. Christmas lights will be up until Thursday 3rd January and include a light trail and illuminated scenes, which can be enjoyed every day from 4pm until the park closes at 6pm.
New for this year, the Monaco Media Library is setting up workshops at the Metropole on the first three Wednesdays of December from 2pm to 6pm. The 2nd will feature a Christmas card workshop, the 9th is the Christmas Ball, and Christmas stockings feature on the 16th. The workshops are free, but space is limited so reservations are required. These can be made by emailing contact@metropoleshoppingmontecarlo.com or calling +377 92 16 77 01.
Happy holidays!