The Hellenic Community of Monaco has hosted an exclusive dinner event at Monte Carlo Bay Hotel  to honor the Greek designer Mary Katrantzou.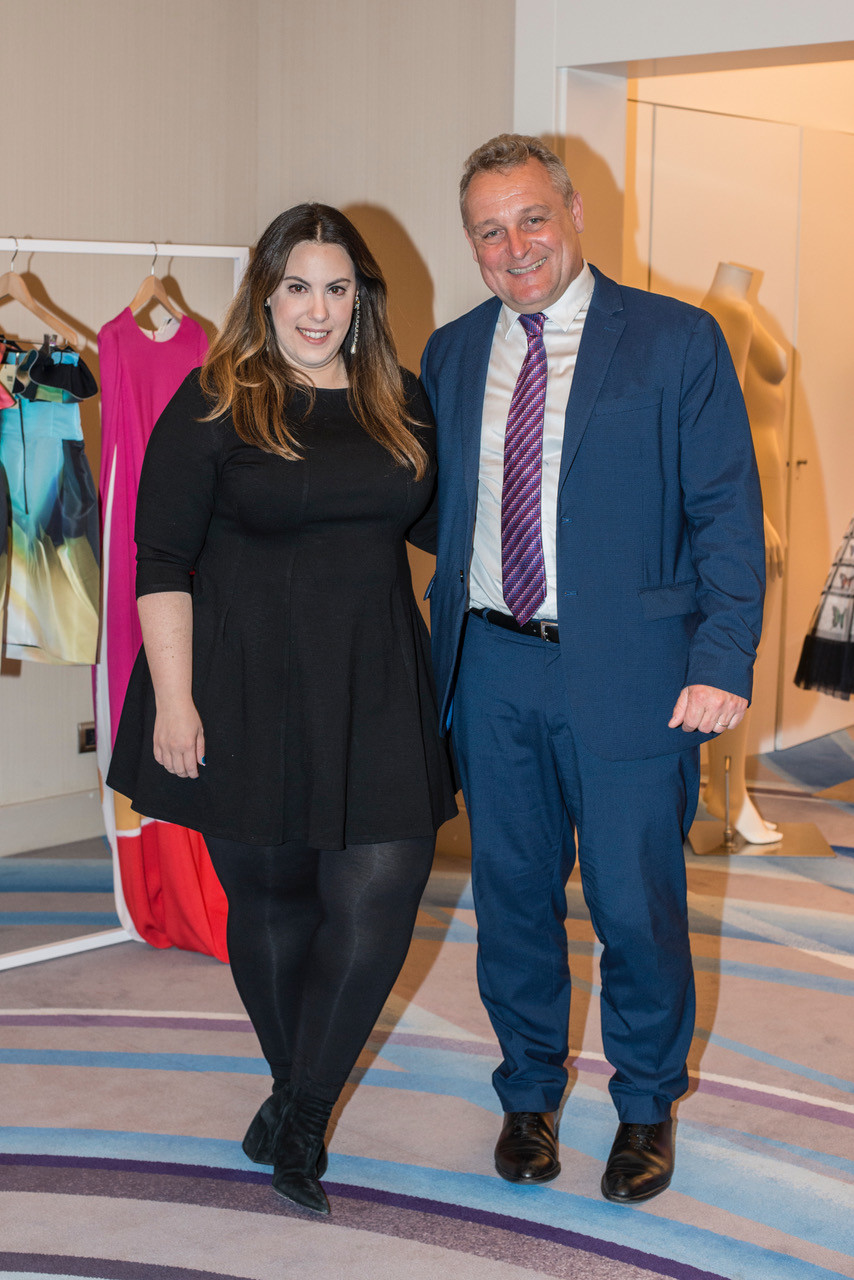 "We are proud and excited to celebrate the 10thAnniversary of Mary Katrantzou, here in Monaco," said Sophia Vaharis Tsouvelekakis, President of the Hellenic Community of Monaco. "Mary is a pioneer and a visionary. She revolutionised digital printing and pushed the boundaries of fashion.I am happy and honoured to have Mary amongst us tonight, and to award her as a great lady of Greece!"
The famous designer was awarded with the honourary distinction "Les Grandes Dames Grecques", in recognition of her contribution to the global promotion of the Hellenic creativity.
During the presentation on 18thApril, President Sophia Vaharis Tsouvelekakis announced that €5,000 raised from the dinner – as well as from the Mary Katrantzou trunk show – will be attributed as a scholarship to a Greek student at the International University of Monaco.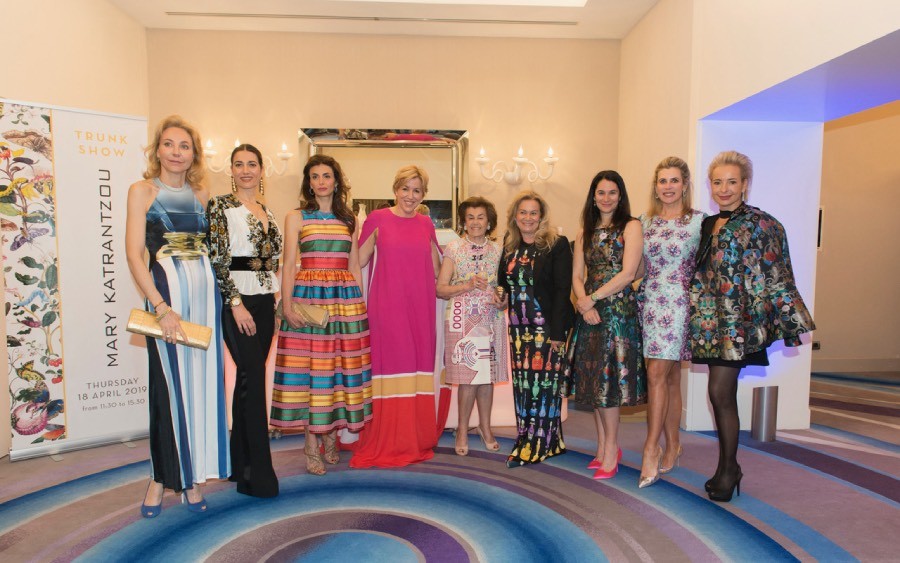 Born in Athens, Mary Katrantzou studied architecture at the Rhode Island School of Design (USA) and graduated with a BA in textile design and an MA in fashion from Central Saint Martins (London).
Mary Katrantzou was dubbed "The Queen of Print" by the press, a moniker that recognised the 21stCentury fashion, inspiring high fashion and high street designers alike.
In her designs, Katrantzou plays with clashing aesthetics, mixes technology and craftmanship and explores opulent innovative embellishments. Mary Katrantzou's world is feminine, innovative, fresh and elegant.
Katrantzou has received various awards throughout her career. In 2010 she was awarded the Swiss Textiles Award in recognition of her pioneering textile treatments, in November 2011 she received the British Fashion Award for Emerging Talent, and in February 2012 she was awarded Young Designer of the Year at the Elle Style Awards. In 2015, Katrantzou received the Vogue Designer Fashion Fund, was awarded Glamour designer of the year, Harper's Bazaar Breakthrough Designer as well as the British Fashion Award for New Establishment Designer.