Monaco's hotel industry has received some important training on how to reduce its environmental impact. Key players were advised that sustainability and the luxury sector can, and should, work hand in hand.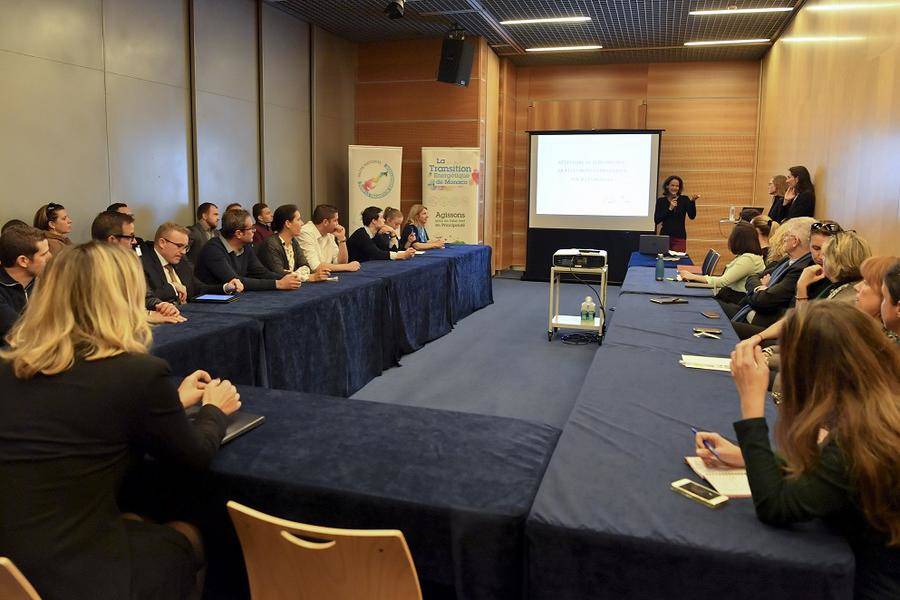 The Mission for Energy Transition organised a workshop at the Grimaldi Forum on Wednesday 6th March for hotels that have signed the National Energy Transition Pact. Titled: 'Reaching zero waste: what are good practices for hotels?', various actions were proposed for hotels to implement to reduce their GHG emissions. Different trades were invited to be involved including directors, human resources managers and technical teams.
Johannes Saget, consultant for The One Consulting, a Swiss consulting and training firm specialising in the luxury and hospitality industry, told participants that the hotel industry, and more generally the luxury sector, are not incompatible with the notions of environment and energy transition. "It is through proposing alternatives and by challenging suppliers that we will finally end up with a change in behavior," said Saget.
The training covered everything from reducing the use of plastics and using green labels to reducing food and energy waste and hosting eco-responsible events.
The workshop ended with the showing of the latest 'Green is the new Glam' campaign, initiated by the Tourism and Congress Department.