If you love the look of a luxury hotel like the Hôtel L'Impérial Garoupe on the Cap d'Antibes, this is your chance to get your hands on some stunning décor and furniture pieces.  
The 35-room L'Impérial Garoupe, located on the eternally glamourous Cap d'Antibes, is about to be completely restyled.  
Bought in May of this year by the Inwood Hotels Group, a company that owns 12 luxury hotels in France, including Nice's La Malmaison and the Parisian addresses of Elysia, Le Derby Alma and Le Walt, amongst others, the L'Impérial Garoupe is going to be transformed by architect Oscar Lucien Ono and Maison Numéro 20 over the winter months, with a grand reopening scheduled for spring of 2024.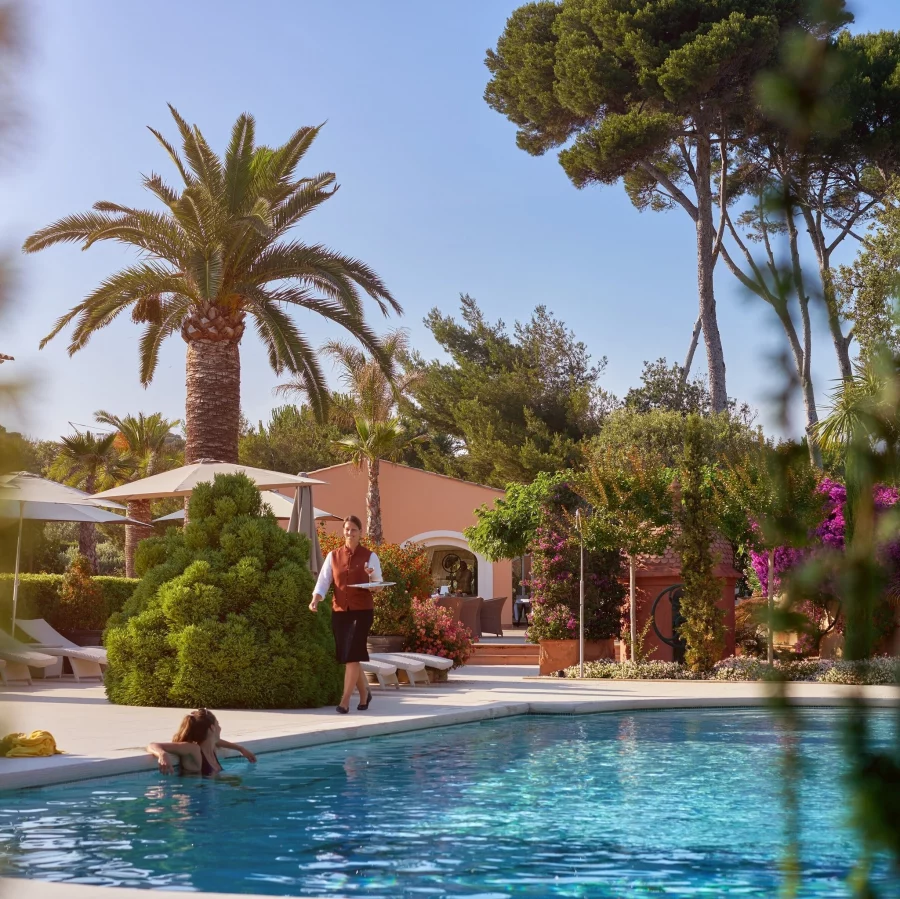 TWO AUCTION EVENTS
But before the hammers start swinging, the hotel will be putting hundreds of elegant and interesting pieces of furniture and works of art under the gavel at two separate auction sales.  
The live sale will take place on Tuesday 10th October at 2pm, with 164 lots up for grabs. The sale is open to the public and will give clients a chance to peruse the hotel as well as perhaps pick up a new item for their homes.  
The online sale will be held on Wednesday 11th October from 11am via www.drout.com.   
An exhibition presenting the various items has been organised on site for Monday 9th October, between noon and 5pm, in addition to an appointment-only showing the following day between 10am and noon.   
"We are delighted to put our expertise as auctioneers at the service of corporate assets," says Elsa Joly-Malhomme, who will lead the auction.  
FOR A GOOD CAUSE
What makes this auction particularly special is that a portion of the proceeds will go to NaturDive, a charity organisation created in 2017 whose aim is to protect the Mediterranean marine environment and its biodiversity.  
"We are particularly affected and directly concerned by the preservation of our coastline and seabed," says Olivier Romain, Director of L'Impérial Garoupe. "NaturDive has the ability to take concrete action, particularly off the coast of Antibes, and we naturally wish to provide them with our support through these auctions." 
For further information about the auction, please click here, and for more information on NaturDive, please click here.
Click on the images below to see a selection of the lots due to go up for auction:
Make sure you're never left out of the conversation.
Sign up for the Monaco Life newsletter, and follow us on Facebook, Twitter, Instagram and LinkedIn.   
Photo source: Hôtel L'Impérial Garoupe / Inwood Hotels Group