With a massive 15,000 empty posts in the sector, France is becomingly increasingly aware that it needs to take a new approach if it is going to keep up with the times.  
According to the government, France is in dire need of cybersecurity specialists. Current estimates say that there are 15,000 spots in this sector to be filled, and as a result, the government is now actively canvassing to find and train people interested in this as a profession, particularly the country's youth.  
"The cyber workforce has increased by 89% in recent years, but remains below demand despite very attractive salaries," says Michel Van Den Berghe, the President of the Cyber Campus, an organisation that brings together players in the digital security realm. "Digital will become the country's largest employer in 2030." 
FILL THE GAP
To attract young talent to these promising jobs, the Ministry of National Education and Youth, the National Agency for Information Systems Security and Campus Cyber co-launched a national information campaign called DemainSpécialisteCyber on 13th November.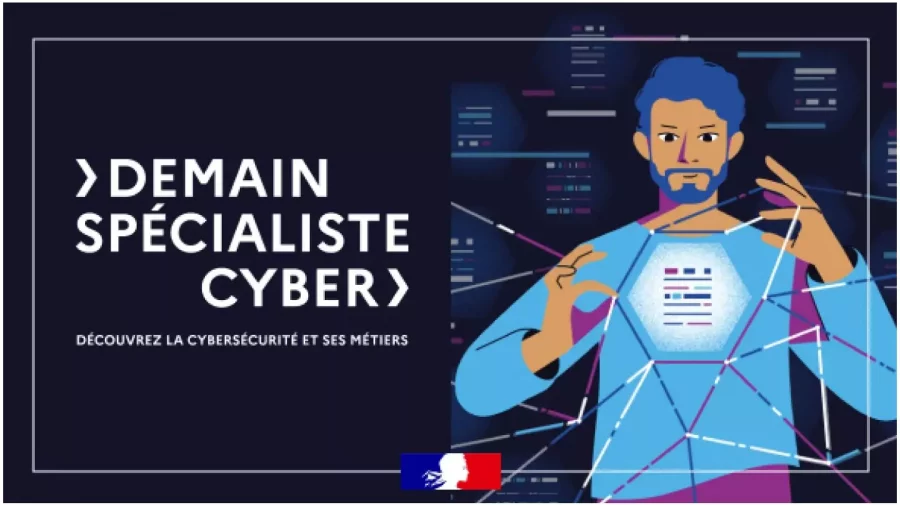 Perceived, rather unjustly, as the domaine of solitary, anti-social men, the campaign hopes to dispel this myth and encourage more women to consider this career path. With a slogan touting "exciting and attractive jobs accessible to all", the cohort has also released a video available here to hit the point home.
The video will be accompanied by displays in schools and higher education establishments as well as an information website available to students, parents and teachers. 
Additionally, a series of "hackathons" and challenges, as well as coding marathons in schools and game creation sessions have been organised to encourage even those unfamiliar with the industry to get involved. Educational challenges are also available on The Osint Project, an open-source intelligence (OSINT) research platform.
Join the Monaco Life community – the largest English media in the Principality. 
Sign up for the Monaco Life newsletter, and follow us on  Facebook, Instagram  and  LinkedIn.    
Photo source: John Schnobrich, Unsplash