The Monaco Grand Prix is fast approaching and everyone is in the final stages of organising where they will be during the Principality's biggest event.
The hottest tickets are undoubtedly onboard elegant superyachts that line the harbour and overlook the race track. So what's it like to host one of the most luxurious parties of the year?
To find out, Monaco Life asked Nicholas Frankl, co-founder of My Yacht Group, who also shared with us his guest list this year, and it is – quite literally – out of this world.
Nicholas you're quite the mainstay with regards to the Monaco Grand Prix, tell us about your company My Yacht Group and the parties that you create here?
Well we have been happily creating very memorable experiences for our wonderful guests all over the world for 14 years now. We took up what we saw as a vacuum in the market which allowed luxury brands and high-net-worth, ultra-high-net-worth and influential consumers around the world to come to Monaco, without necessarily being attached directly to a Formula 1 team. By and large they are wonderful companies, but they are not necessarily related to HNW and UHNW individuals because they are massive global consumer goods companies, and it lacks a connection.
For example, when I ran the Asprey (Royal family jeweller in London) sponsorship of Ferrari from 1996-99, we assumed that the paddock club would be full of like-minded people. We had this beautiful collection of custom made Ferrari silver that we were selling, and to our horror we discovered that some of the guests of the other sponsors were taking much too much of a liking to some of the pieces of silverware, without necessarily wanting to pay for it. You see there was no commonality between the guests.
So given my love of Monaco and my experience of Formula One, I saw an opportunity to bring luxury brands and clients together on a superyacht – which is really the place you want to be at the Monaco Grand Prix – and create an atmosphere where they felt comfortable with like-minded people.
Nicholas Frankl, co-founder of My Yacht Group

Can you give us an example of the ambiance that is created during an event like this? 
My Yacht Group is a company founded by myself and my sister Annabelle. It is a family business, so the atmosphere starts at the top. There is an important connection because we know many of the guests, who come from all over the world, but who go to ART Basel in Miami where again we have a yacht party; they go to St Barths for Christmas and New Year, where we have a yacht celebration; they're in Pebble Beach California buying cars at the Pebble Beach Concours, again we are the only people there with a superyacht. So many of them we touch on an annual basis or multiple times and they are engaged with our events, and that creates relationships and friendships, not just with us directly but with the other guests.
The pinnacle of course is Monaco, and here the atmosphere is relaxed, cordial and elegant. We serve only the best champagne, we will have three kilograms of caviar, excellent catering by Monagasque company A Roca, and live entertainment with a DJ and Eddie Jordan. And of course we have a very beautiful yacht right on the race track.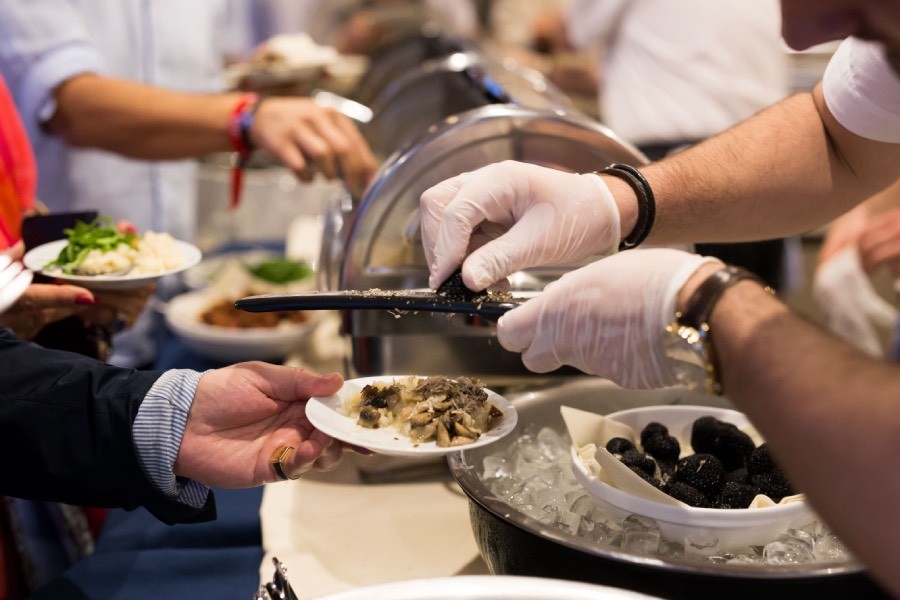 Tell us about the kind of guests that you attract?
We have a lot of clients that come from the US, Europe and Asia, and most of them will say the same thing to me… that they want to go to the Grand Prix but they don't know how. These are, by and large, high achievers in their fields but they are used to a certain type of performance when they go on holiday. It is not a question of money for them, they just want to go and know they are in safe hands. We have the same team we have had for more than a decade now, they are local people who know how to get stuff done.
Then from a corporate perspective, there are a lot of companies looking to reengage with their existing clients and develop new relationships. This is something we are very specialised in. We spend a lot of time and energy helping brands connect with interesting people in a very authentic way, and what better way to do so than at the Monaco Grand Prix over a four-day period of relaxing, enjoying the atmosphere, and genuinely building a relationship.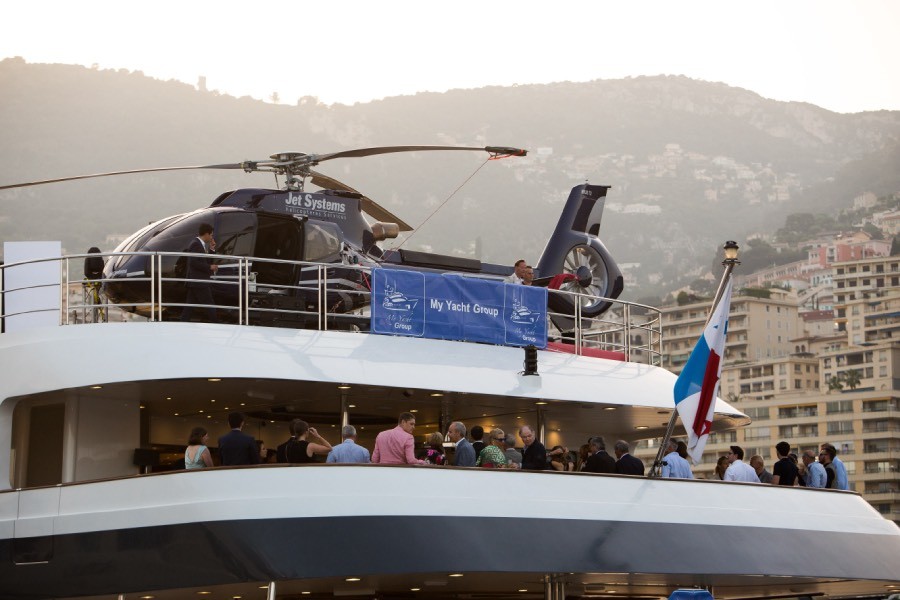 Is there anyone exciting on the guest list this year?
We actually have an incredible client coming called Axiom Space and they are all record breaking astronauts. One will be Michael Lopez-Alegria, who has done more space walks than anyone at NASA; he helped build the International Space Station, and went up as a cosmonaut with the Russian Space program. Axiom are actually creating the first commercial space station, offering a limited number of tickets at a price of $55 million. They are of course looking to talk to billionaires who are potentially interested in going to space.
So they are the kind of people you get to talk to on a MYG superyacht during the Grand Prix, it truly is an exceptional experience from all levels.