Shop locally, but with a financial incentive: that's the concept behind the Carlo app, an innovative payment system that backs local businesses by giving shoppers 5% cashback on their purchases. 
Since it was launched back in 2019 by a Monaco Tech-supported start-up, led by engineer-turned-entrepreneur Antoine Bahri, the Carlo app has welcome thousands of users and hundreds of business partners to its "little black book".  
Today, around 2,000 people use Carlo each day in the Principality and millions of euros in cashback have been generated through their 3,000 daily transactions, with every penny being put back into Monaco's local economy. 
Restaurants, boutiques, florists, wellness centres, food stores, opticians… The more than 500 partnered companies that have signed up to the scheme are diverse and all-encompassing. And they're not just in Monaco either. The app has now spread to Aix-en-Provence, where it has been picked up and embraced by residents and visitors wanting to support local businesses.  
A phone-based contactless system 
Using the app couldn't be simpler. It's available for free on both iOS and Android, and after downloading, prospective users will be directed to a registration and payment information page.  
Think of it as a contactless wallet: once accepted, all the user needs to do is scan the merchant's QR code, which will be displayed at the checkout, enter in the amount of their purchase and then validate the payment using their unique pin, fingerprint or facial recognition – whatever suits most.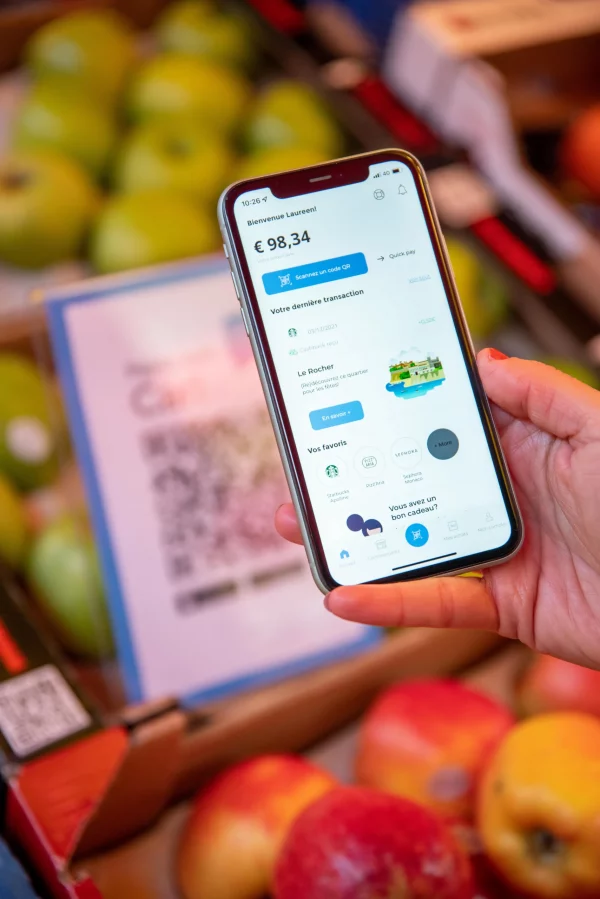 The bank card affiliated with the Carlo account will then be debited. Cashback of 5% of the total amount is almost instant and can be put towards a purchase in another Carlo-affiliated store in the future.  
You can also add money to your Carlo account at the click of a button if you prefer to keep a direct eye on your balance rather than use the automatic debiting process.  
To check out the list of businesses already signed up to the Carlo marketplace in Monaco, click here.  
SEE ALSO:
Sign up for the Monaco Life newsletter. For the latest news, follow us on Facebook, Twitter, and Instagram.  
Photo source: