The Grimaldi Forum is playing host to a raucous circus cabaret that promises to be a "thrilling night" and is getting rave reviews from critics and audiences alike.
Monaco is getting Delirious!
The hit circus cabaret team has returned to Monaco from 26th August to 4th September with nine new performances, and two special nights dedicated to the sexually-charged comedy show Never Sleep Alone.
Delirious is the brainchild of the 8 Stars team, who in the midst of the pandemic brought a little light to the Principality in January 2021 with its cabaret, circus and artistic show Bohemia. It was a huge success and it spurred the creation of their latest endeavour, Delirious.
The new show combines dance, music, humour, acrobatics and special acts by an eclectic mix of performers such as the wonderfully monikered Kitty Bang Bang, a burlesque queen from England, Jarrod Bates, an American clown who worked for Cirque du Soleil, Maria Moncheva, a former Bulgarian classical dancer who excels in aerial disciplines, Daniel Sullivan, Irish dance expert, Soen Geirnaert, Belgian gymnast, the Venezuelan singer and dancer Michie Aranguren, and Sebastian Plester, a Colombian circus artist.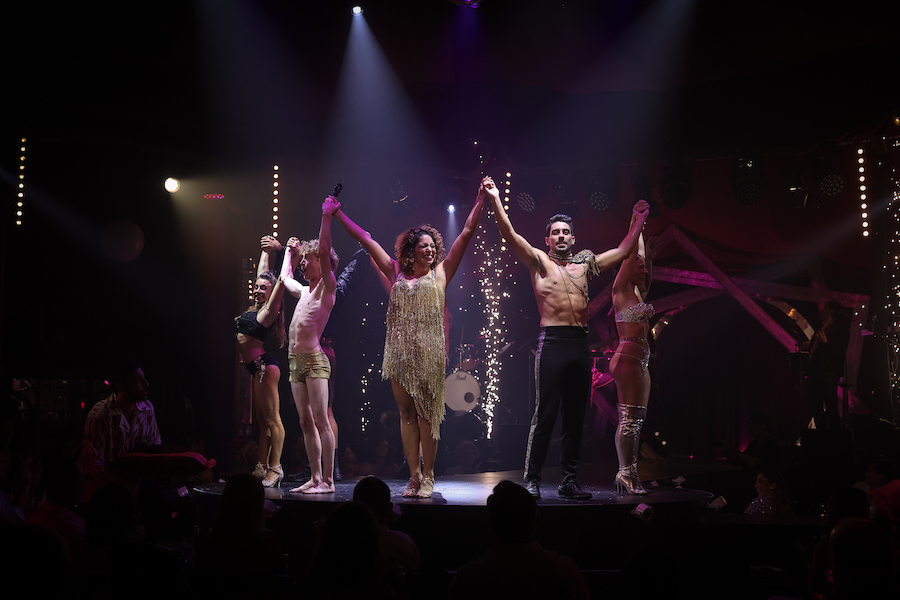 The show, designed by Artistic Director of 8 Stars Nicolas Jelmoni, has seen the artists preparing in Sainte-Maxime over the past several weeks to ensure flawless execution and if what audiences are saying is true, it was worth every second spent.
The last two nights of Delirious will have an additional performance by straight-talking sexual evangelist and best-selling author Dr Alex Schiller. His show, Never Sleep Alone, has been touted as "sexy live entertainmentwhere the audience experience laughs, learns and literally hooks up with each other!"
With that kind of a build-up, the night is bound to be something out of this world.
Click on the images below. Photos credits: 8 Stars Monaco