On Wednesday, January 30th, HSH the Sovereign Prince inaugurated two new fully renovated services: the new sampling site of the laboratory and the new Blood Transfusion Center.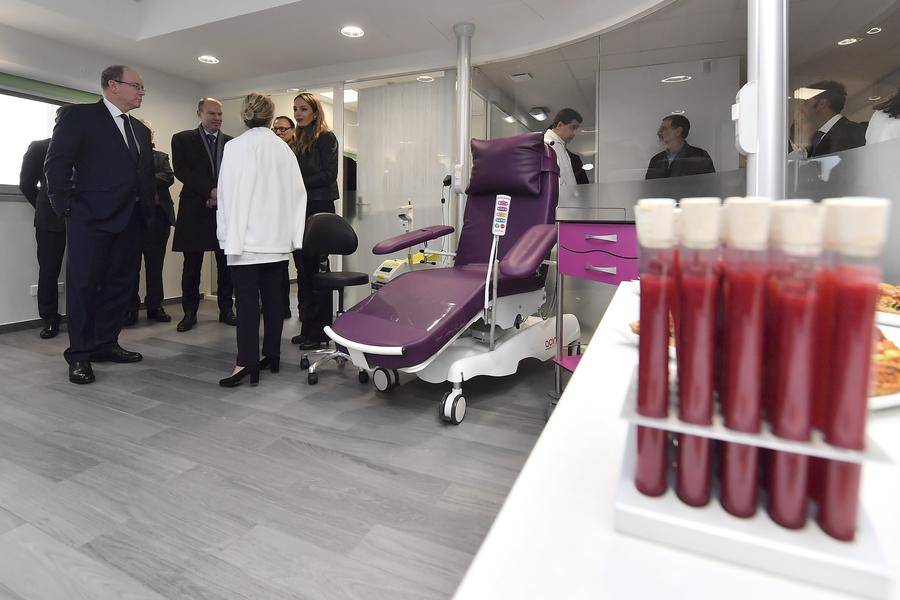 The Prince was accompanied by was accompanied by Didier Gamerdinger, Councilor of Government-Minister of Social Affairs and Health, André Garino, President of the Board of Directors of the Princess Grace Hospital and its Director Benoîte de Sevelinges.
The new sampling site of the biology laboratory, which hosts more than 100 patients per day, now covers 200 square metres. It has almost doubled in size, with more spacious boxes and generally more ergonomic design that will afford patients more privacy.
The new site of the Blood Transfusion Center, which reintegrates its historic premises at level -1 after many months of work, offers a space dedicated to the donation of blood. Clear and bright, it can accommodate 1200 annual donors (for a little over 1800 donations per year).