Monaco welcomes a new ephemeral garden entitled "A balcony on the Mediterranean". The garden was launched on the public terraces of the Monte-Carlo Star.
The ceremony was hosted by environment and urban planning minister Marie-Pierre Gramaglia, Xavier Beck, 1st Vice-President of the Departmental Council of the Alpes Maritimes and Mayor of Cap d'Ail and Jean-Luc Puyo, Director of Urban Planning (DAU).
Directed by the Department of Urban Planning, this garden is among the works of the 2nd Festival of Gardens of the Cote d'Azur, organised by the Department of the Alpes Maritimes from March 30 to April 28, 2019.
On the theme "Dream of the Mediterranean", the 15 landscape creations planned for this competition are spread over five municipalities of the Department: Antibes, Cannes, Grasse, Menton and Nice and eight ephemeral out-of-competition gardens, including Monaco.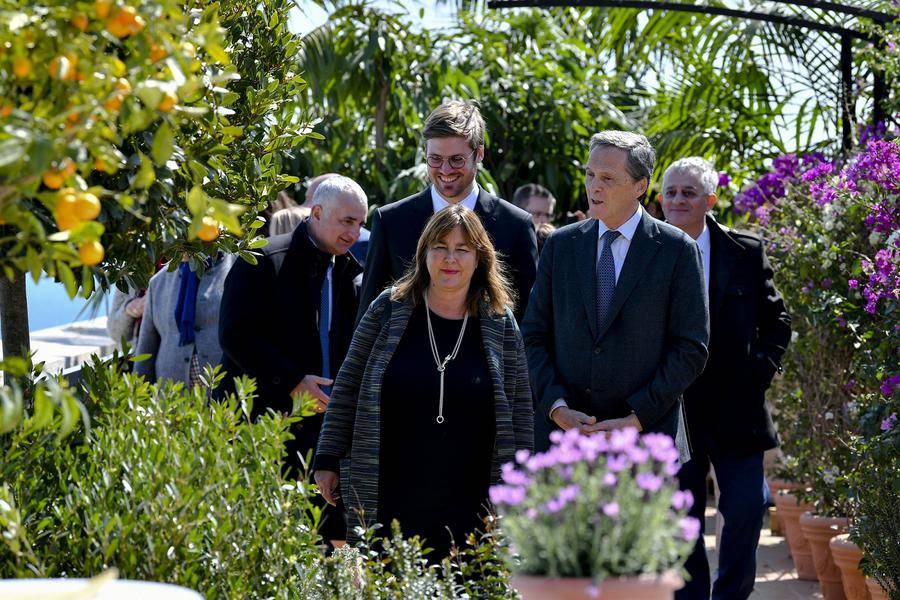 Designed by Timothée Roche, draftsman-designer at the DAU, access to the "Balcony on the Mediterranean" is through a door to the Arab-Andalusian accent to immediately immerse visitors in the atmosphere, and invite them to travel. Essentially composed of cacti and grasses, the ephemeral garden is completed by Bougainvillea for the colourful touch.
The visit then extends into the atmosphere of the so-called "Tuscan" garden, with its path lined with cypresses, boxwood and other surprises.
The traveler is then transported in a more surprising atmosphere, referring to the botanists of the XIXth century, having brought back from their travels a multitude of surprises and the visitor is then lost among the freshly landed elements of a container …
The stroll continues gradually to a more "Provencal" atmosphere, in the shade of olive and citrus trees with a breathtaking view of the Mediterranean.
There are daydreams along the way, allowing visitors to enjoy the views. The visitor can thus discover the Mediterranean Sea thanks to the various openings and windows through the decor and also allows to admire the Principality otherwise.