The park of solar panels atop the Monte-Carlo Bay was inaugurated on 9 August by Marie-Pierre Gramaglia, Councilor of Government-Minister of Equipment, Environment and Urbanism.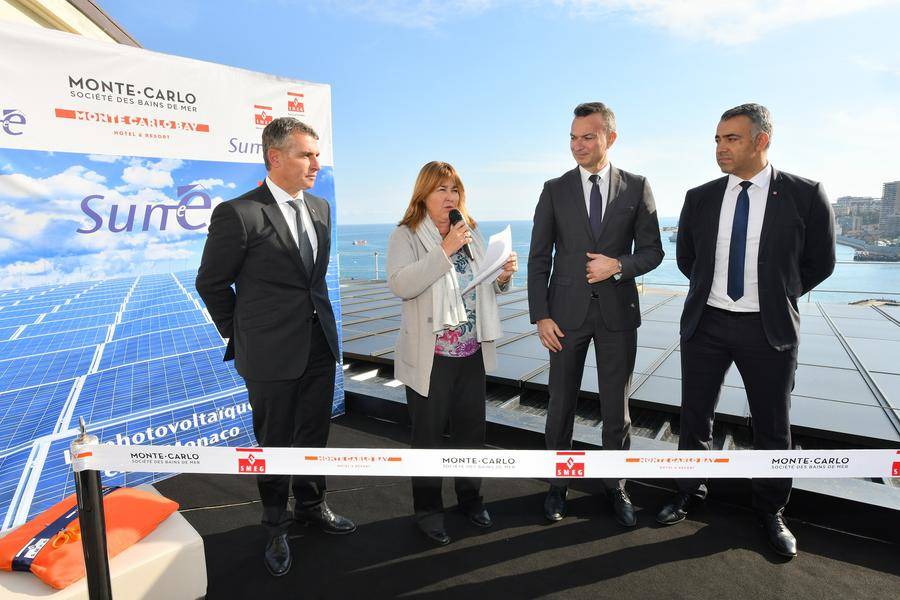 The inauguration took place in the presence of Frédéric Darnet, Director of the hotel, and Thomas Battaglione, Managing Director of SMEG.
After congratulating the Société des Bains de Mer, Monte-Carlo Bay and SMEG for the fruitful partnership that led to the establishment of this park, the Government Council emphasised: "I strongly encourage private owners to follow the SBM initiative, and to participate, in turn, in the development of solar power in our country."
This photovoltaic park of 1000m2 is today the largest in the Principality. This operation will make it possible to produce locally the equivalent of the annual consumption of about thirty dwellings. 
The Monte Carlo Bay solar power plant, financed, operated and built by SMEG, benefits from the Government subsidy allocated for the installation of photovoltaic panels.
The development of solar energy in the Principality is a strong part of the Government's initiative towards reduction of greenhouse gas.