Within minutes of walking into the Wrest Point Hotel Casino in Tasmania, Australia, 17-year-old Andrew Scott knew his future would be in gaming.
"It was the pretty ladies and suited men, the green baize, the clink of the chips, the social atmosphere, the emotion in the room – everything from passion, hope and joy to despair, frustration and fear. You could see that fortunes were changing, either big or small. It was just a rich place to be," Andrew tells Monaco Life from his office in Macau.
After working as an accountant for five years, Andrew realised his dream and set off around the world to play professional black jack – an adventure that lasted 20 years and took him to more than 200 of the world's casinos, from ultra luxury to "sawdust joints", and everything in between.
"Eventually, I decided that I didn't want to be doing this when I'm 60 and that I should get a real job. I fell in love with Macau in 2005, and I remember saying: 'This is going to be bigger than Las Vegas.' Well now it's five or six times the size of Vegas."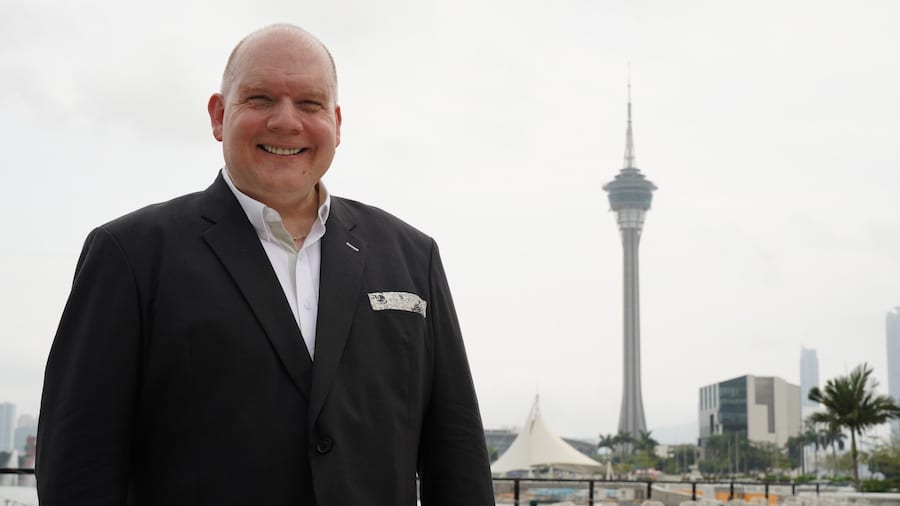 Through various "connections and accidents", Andrew entered the world of media and is now the Vice Chairman and CEO of Inside Asian Gaming (IAG) – a multi-tiered B2B gaming industry media brand.
With a daily digital newsletter in English, Chinese and Japanese, two bilingual print and digital monthly magazines, a successful events arm and an Asian gaming consulting business, it's safe to say this former professional blackjack player is an expert on Asian gaming, providing some interesting insights into a region which generates more revenue from gambling than anywhere else on the planet.
"Last year, Macau was the biggest single-city gambling market in the world by a factor of six," reveals Andrew. "In 2019, we had 108,000 people a day coming to Macau – made up of about 70% mainland Chinese, 20% from Hong Kong, 3% from Taiwan, and the rest mainly from other parts of Asia. In terms of gambling dollar, more than 90% comes from mainland Chinese."



The game of choice, says Andrew, is baccarat – accounting for 88% of all gaming revenue. Slot machines are not particularly popular in Macau, representing only around 5% of gaming revenue. But given the gargantuan size of the market, Macau's slots still raked in US$1.9 billion last year alone.
Remarkably, it's estimated that 96% of mainland Chinese have never been to Macau, so "there is a massive untapped market in China", which has had a rising middle class for over 15 years now. Going to Macau, says Andrew, is almost like a rite of passage for this part of the population.
"If you are a 'new rich' in China, you get a set of $5,000 golf clubs, you buy Versace shirts, and you go to Macau. Then you go to WeChat and show all your friends on social media how important you are," says Andrew.
Macau's strategy couldn't be more different than that of the Société des Bains de Mer (SBM), which rebranded the Monte-Carlo Casino five years ago under 'The Art of Gaming' to promote Monaco's other cultural experiences that complement its world-famous casino.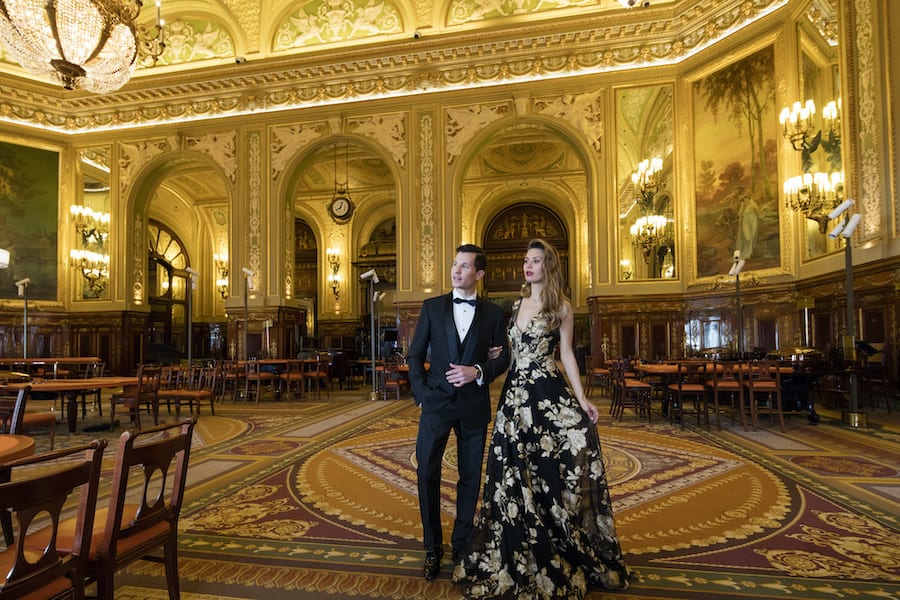 "The average stay in Macau is only 1.5 days, so it is in-out," reveals Andrew. "Half of all visitors don't even stay the night. Hotel rooms are quite expensive and in short supply. Because gambling is such a major part of the Asian culture, it is all about playing. So, despite all the best efforts of the government and even the operators themselves, the non-gaming side has not been very successful in Macau."
Rather, argues Andrew, gambling is considered a "business" to the Chinese, despite the fact the practice is illegal in mainland China. "They might quickly polish off some noodles for dinner, play all night, then go home at 7am without sleeping."
It's a far cry from the luxurious Hôtel de Paris / dinner at a Michelin starred restaurant / night at the Opera de Monte-Carlo-type experience that is being championed by Monaco.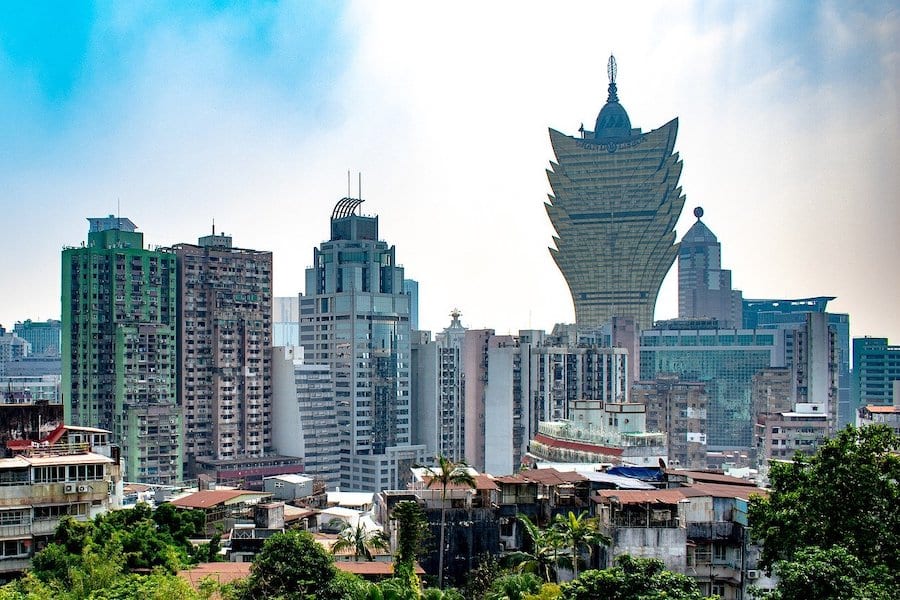 Nonetheless, Macau – the only city in all of China that has legal casinos – has become a hotspot for the continent's high rollers, with gambling revenues hitting almost US$36.7 billion in 2019 – five times higher than those of Las Vegas.
So, when a new strain of the coronavirus emerged and lockdowns were enforced, Macau, a city completely dependent on foreign visitation, was brought to a sudden standstill.
"It hit on the worst possible day of the year, Chinese New Year on 25th January. All of Macau was shut down on 5th February, which as far as I am aware has never happened in its 400-year gambling history and certainly not in living memory," says Andrew.
Macau resorts have since reopened, but according to IAG estimates, visitation in Macau is now down 99.5% year on year, and revenue has plummeted by 97%.
"Right now, no one can go anywhere. All the borders are effectively shut between Hong Kong and Macau, and if you cross over from Guangdong province, it's a 14-day quarantine on the way back, which isn't interesting for gamblers."
As a result, the gambling industry in Macau has been losing around $20 million a day – an astonishing amount yet still not enough to put Macau's gambling industry at risk.
"Believe it or not, Macau's six casino operator companies, which operate 39 casinos between them, have enough cash reserves to continue like this for 18 months to six years," says Andrew. "That's how much money those six companies have made since the gambling industry was liberalised in Macau in 2001."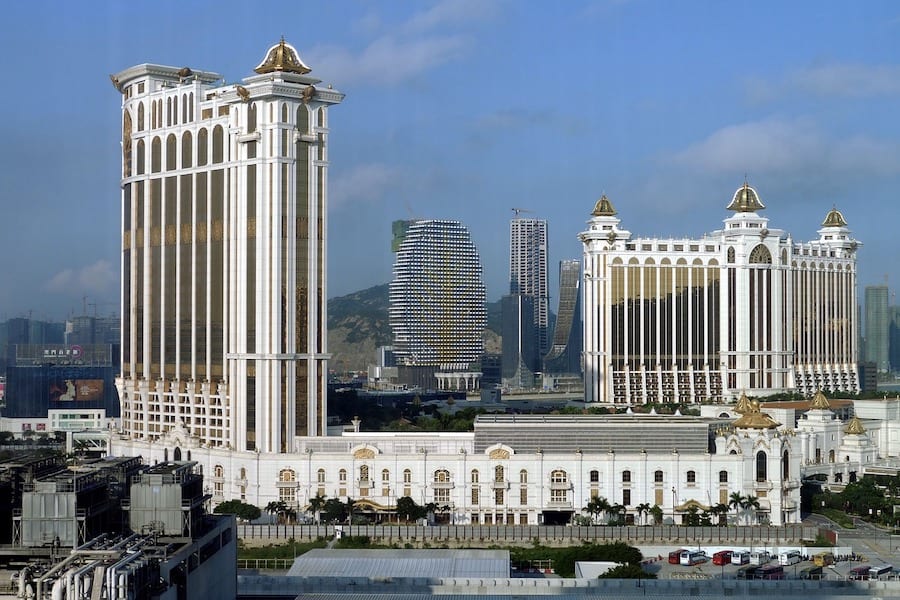 It's good news for Monte-Carlo SBM, which sold Macau operator Galaxy Entertainment Group a 5% stake in 2015. The partnership is designed to grow SBM's presence in Asia, particularly Japan where the two are vying for rights to run a new multi-billion dollar gambling resort. Galaxy, in turn, is aiming to capitalise on the Monte-Carlo brand.
"Galaxy is a very good company, they've grown from zero to hero in 16 years," reveals Andrew. "I think there are two aspects to this relationship: firstly, the equity position Galaxy has taken in SBM and the potential sharing of high rollers between Asia and Europe; and secondly, their joint bid in Japan which is really exciting. Now that Las Vegas Sands has withdrawn from the race, Galaxy's position is starting to look very good."
Three years after Galaxy acquired a position in SBM, Japanese lawmakers formally began the process of legalising gambling resorts, a move nearly two decades in the making. The country will now grant a maximum of three casino licenses to three host areas, with possibly more to come in a second licensing round after a further seven years.
Yokohama is where Galaxy and SBM are currently expressing their interest, and if Macau is anything to go by, Monte-Carlo SBM's gamble five years ago could very well pay off, substantially.