An interview with industry insider Antonio Cecere, Principal of Cecere Monaco and Founder of Monaco Diamond Exchange, about his experience at Baselword 2019.
ML: How was Baselworld 2019 and what are the highpoints in haute joaillerie?
AC: Every year the first luxury house that I visit remains Graff for their commitment to create unique designs that withstand times and fashions. This year was no different and my continuous interest in this brand was rewarded with some breath-taking new designs.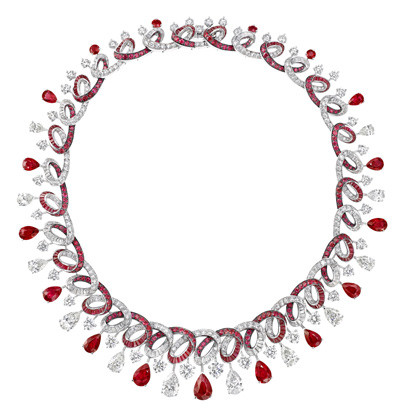 The Ruby and Diamond Necklace was the main piece of the Art Inspired collection. The spontaneity of modern art has inspired this exquisite necklace which showcases the superlative abilities of Graff master craftsmen. The gemstones are invisibly set and the metal is skilfully hidden from view creating an endless loop of radiance and rich colour with an intense play of light on the décolletage.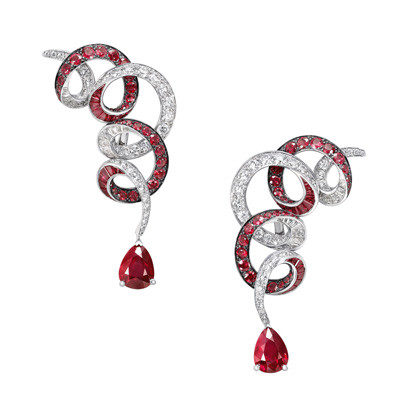 The earrings were inspired by the free-flowing lines of modern artists such as Cy Twombly and Christopher Wool; Graff's art-inspired collection paints abstract forms and these ruby detailed earrings are testimony to this intent.
New additions to the Bow collection feature the seamless hand-tied effect. The bow showcases rows of tapered baguette diamonds alongside pavé diamonds with an emerald centrepiece: timeless elegance.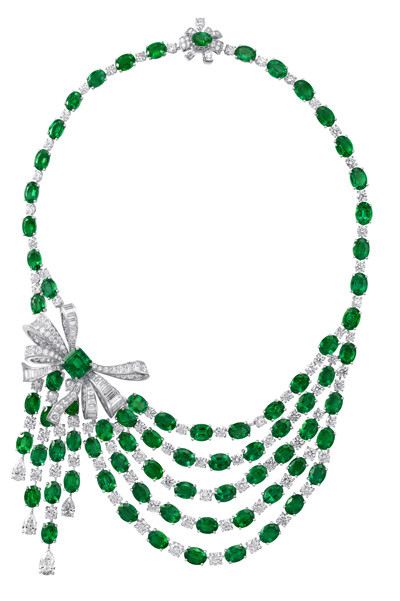 ML: Which brand this year surprised you for unconventional materials and unusual designs?
AC: Jacob & Co is renown for their high jewellery designs detailed with the most incredible gemstones expertly set in pave` as much as in solitaire settings. For a diamantaire visiting their booth is both inspirational and emotional. This year I was enticed by their fine jewellery collection named Cerastes that featured green snakeskin. Cerastes is a creature of Greek legend, the most flexible of all serpents, a slithering symbol from the ages embodying seductive charms and alluring danger.
Jacob & Co. offers two jewelled interpretations of one of these most exotic and dangerous vipers. The gold and snakeskin necklace and bracelet wrap and twist sensually around the body like the serpent who guards the mythical tree of life and immortality featured in many cultures' mythology. A higher version replaces the darker hues of the snakeskin by alternating white and brown diamonds in the pave.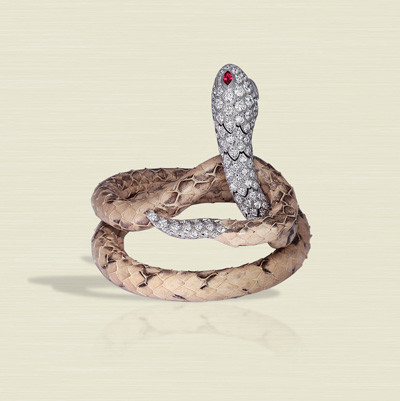 Jacob Arabo continues to surprise with his high jewellery collections through a selection of rare and exceptional stones. Inventiveness and inspiration merge with the finest jewelry making techniques, giving birth to iconic and intricately crafted masterpieces. Gemstones and diamonds are set are to maximize the capture of light delivering striking colors and the dazzling fire of flawless diamonds.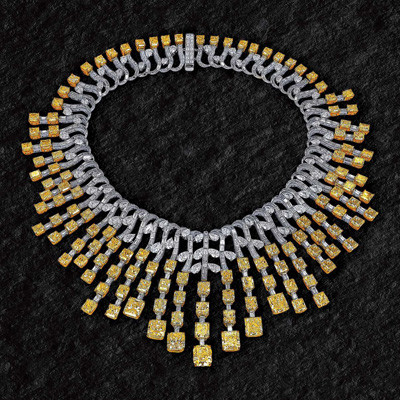 ML: This year was the 40th anniversary of Stenzhorn, the German house best known for their invisible settings. How did they celebrate this milestone?
AC: Stenzhorn celebrated this important year in the best way they know, by creating a completely new invisible setting that took over two years from sketch to market. The concept is revolutionary and the technical complexity is a highly guarded secret.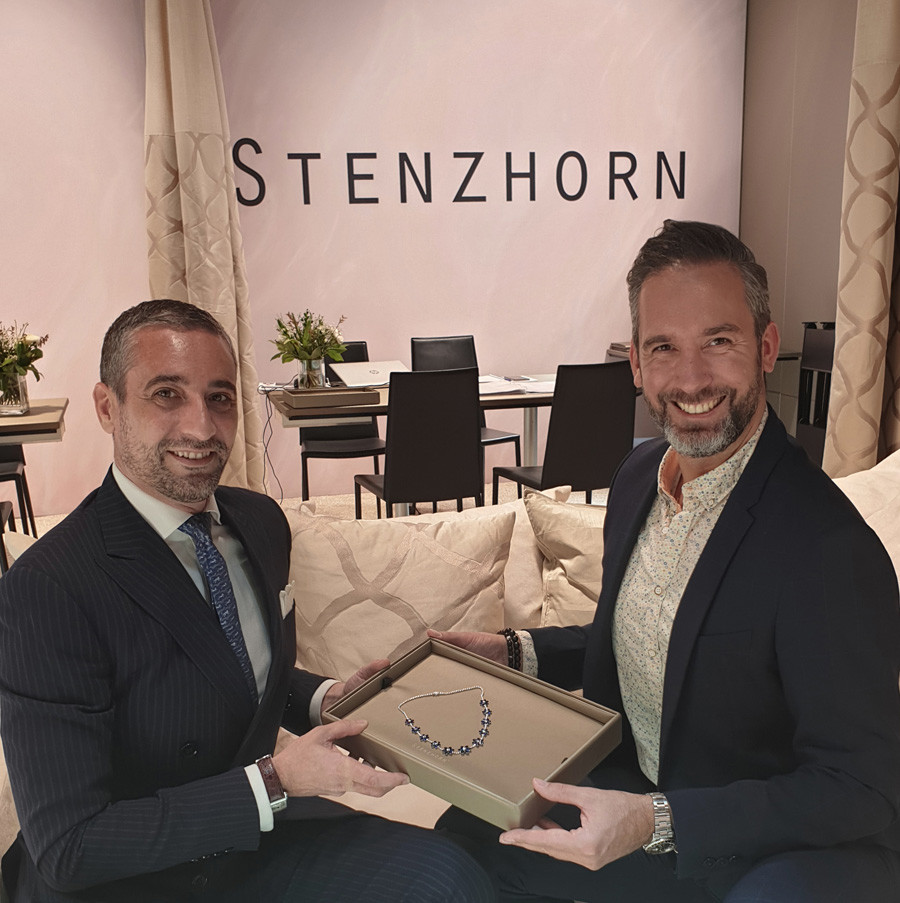 The Stenzhorn brothers since 1979 continue to evolve and push the boundaries of this setting technique; their vision and aptitude in cutting precious gemstones position them as market leaders alongside historical power houses like Graff and Jacob & CO.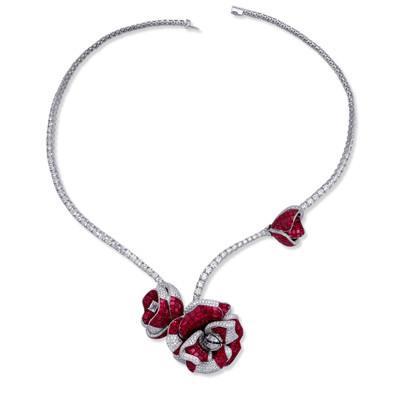 ML: Which designer most impressed you for creativity and story-telling?
AC: Roberto Coin inexhaustible love for history and legend shone through a limited-edition piece inspired by the Chinese horoscope. The Venetian designer educated us to always be surprised and enchanted by his creativity. I was honoured to inspect the Dragon Neckalce as it was unveiled at Baselworld 2019.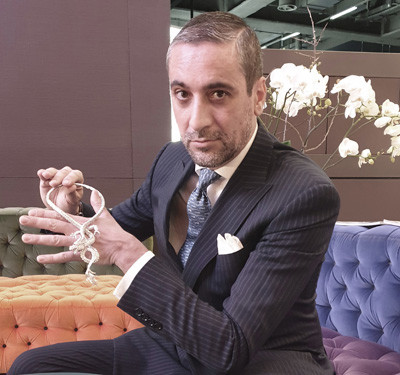 This extraordinary masterpiece was inspired by the ancient oriental legend about dragons as symbol of fortune. A sublime mixture of imagination and elegance was delivered by using complex techniques that gave flexibility and a tactile experience. Diamonds, enamel and rubies brought this piece to life creating a feeling of opulence and mysticism.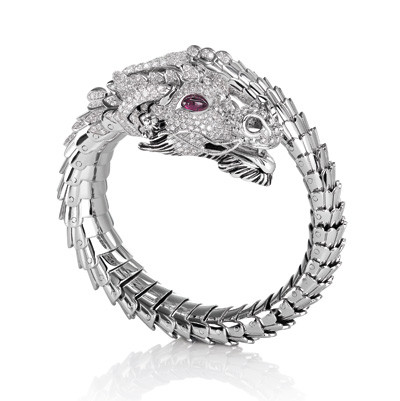 ML: Was there any design that was particularly innovative?
AC: I met with Alex Komarov, owner of the Russian brand Bykovs' Jewellery. Their designs and concepts are quite unique and include a bespoke brooch that is set with the horse's mane of the final client. Their jewellery is a modern revisitation of Russian traditional style; my favourite was a family of gold purses studded with a variety of gemstones hung on a 21 inches chain; it is worn as a necklace, however the purse opens up and the user can place inside something small, like another jewel or a lover's letter, emblematic of Russian romanticism.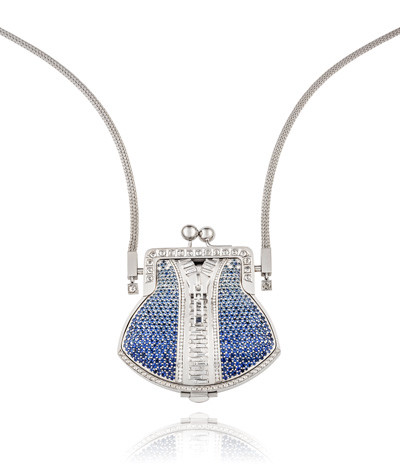 ML: Have you seen any loose diamonds that captivated you?
AC: I had the absolute pleasure of conversing with Oded Mansori of R.D.H. Diamonds, an Antwerp based cutter and polisher that specializes in polished diamonds Type II above 10 carats. He is known in the trade for being zealous in sourcing the rarest type of diamonds and being personally involved in every step of the process, from planning to cleaving, from cutting to polishing.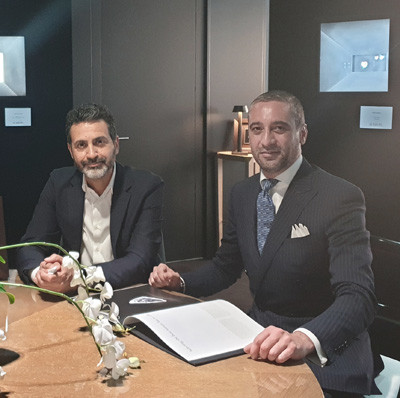 Starting from a rough diamond, Oded spends months planning; using the most advance technology and his decennial experience he develops a feeling with the diamond before cleaving it. Only diamantaires can understand the emotional journey that Oded undertakes every time he cuts a diamond, often overriding the indications given by computers and trusting only his own feel for the stone. At the show I fell in love with a Heart shape 90 carats D Flawless diamond. The Heart shape is an antique cut developed in 16th century, much liked by the Medici family; it is today considered a variation of the Pear shape and has a similar refraction of light.